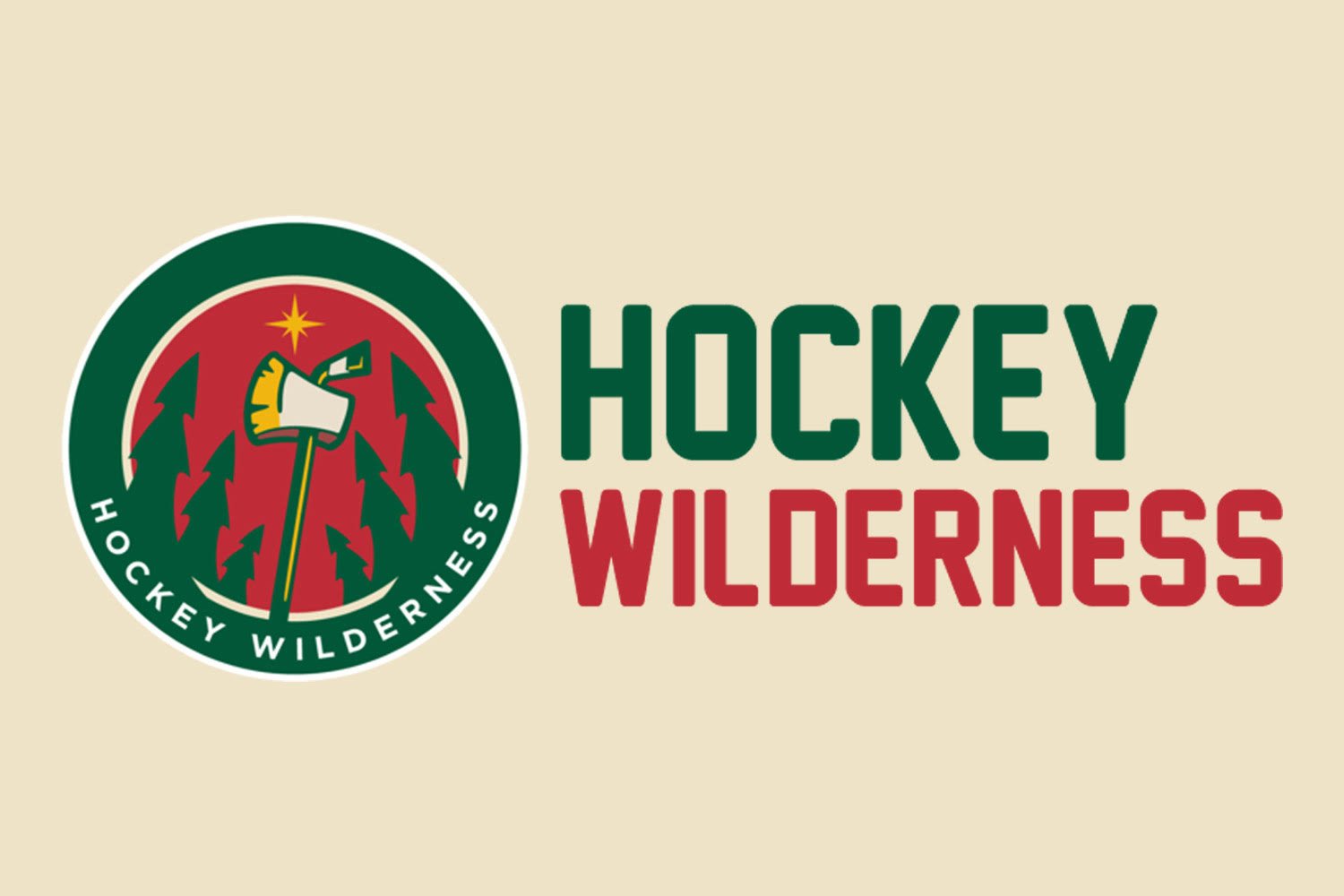 DISCLAIMER: We are only through 3 games, so we are working from an incredibly limited sample size.
Nino Niederreiter is averaging 13.5 minutes per game. This includes just under 2 minutes of power play time per game. His biggest offensive output has come from creating a turnover to set up Jonas Brodin's goal against the Jets and an assist on the Haula goal against the Kings. This is not how any of us would have drawn things up to start the season. Whether his absence from training camp for the World Cup has contributed to this slight or through the performance of his seemingly evergreen line with Erik Haula and Jason Pominville, Nino's body of work in Minnesota continues to call for giving him more ice time. His opportunities to play with the team's best players and to break out of 3rd line minutes have been few and far between. For a player who absolutely dominated possession last season and looked to be poised to break out offensively, 13.5 minutes is less than ideal. So, let's look at the reasons, revenue, and repercussions that may come from adding just another 3.5 minutes to Nino's TOI.
There are two fronts in which we should look to find the extra time for Nino, even strength and the power play. Niederreiter has been woefully underutilized on the power play in Minnesota, averaging just 2.05 power play minutes per game last year, 8th most on the team. This time was disproportionate to his even strength scoring, which was 1.92 P/60, good for 2nd place amongst regular skaters. Perhaps even more egregious is Nino's lack of inclusion on a unit that relied on a consistent group of players for the man advantage, as Nino was one of just three players who appeared in all 82 games (Mikael Granlund, Charlie Coyle). If consistency was ultimately the goal of the coaching staff, Niederreiter would have been an ideal candidate to see regular power play time. Nino's limited minutes on the power play diluted his 2nd place even strength P/60 all the way to 5th overall for P/60 in all situations - which is a considerable dropoff.
The other front is clear (and this affects Erik Haula as well, who was the top 5v5 P/60 player last year), but one would think the top scoring players in P/60 at even strength should have made a case for increased ice time. Though it is clear that Haula's ice time is directly impacted by the acquisition of Eric Staal, there has not been another player acquisition that should stand in Niederreiter's way of a promotion. So if we can agree that Nino is still receiving the short end of the TOI stick, let's look at how to grant him some more time, and how that might impact the rest of the lineup.
5v5
Nino clearly deserves more even strength time based on his point production and possession numbers at 5v5. There are 3 ways to do this, with 2 involving giving Nino a promotion to a different line. The simplest way to do it would be to run the Niederreiter-Haula-Pominville line as the second line and the Koivu line as the third. Boudreau has evened out the TOI between the lines somewhat, but there is still a gap from 1st to 2nd to 3rd. The other options have a bigger impact on the lineup as they would involve moving Niederreiter off of the 3rd line. Here is an option for putting Nino on both the top and second line:
Clearly, there are plenty of iterations that could work out amongst the top-9, but the proposed top 6 for each are worth consideration. Niederreiter is flexible enough to be able to play both wings, and though he is more comfortable on the left side, he has always looked strong on the right (ask the Avs). Putting him on the right side of the Staal line puts Nino in position to play with the team's top scoring threat and best players. He would provide balance to the line with his board play and elite possession metrics (the line has struggled a bit so far). He also operates well from the trapezoid, and would create a lot of danger as he fed Parise and Staal, who both are strong in front of the net.
Mikael Granlund is also flexible enough to play his off-wing, and we saw him do just that at the World Cup. Again, Niederreiter would balance the line with his ability to control the puck along the boards. His role would be different here, but his skillset makes him equally as dangerous as the net front presence and shooter alongside the Finnish playmakers. His big body helps him gain position in front of the net and he would be free to unleash his accurate shot from wherever the Finns set him up.
Of course, there would be consequences for the third line. It would be expected that possession would fall off, no matter the player placed on the line. The line would lose the fantastic balance it currently has as there isn't another player in the Wild's bottom six that can do the things Niederreiter can, but when the line is consistently seeing just 11 minutes of even strength time, the expected dip would be completely mitigated and overshadowed by the gains from putting one of the Wild's most potent scorers in the best position for him to succeed.
Power Play
The answer here is much more simple. It doesn't matter where he fits in the scheme, Niederreiter must become a regular player on either power play unit. We've already seen an attempt in two different ways, when Nino went out on the right side of the second unit with Koivu and Granlund and also when Boudreau rewarded the Niederreiter - Haula - Pominville line with power play time of their own. While his presence could be deployed in so many ways, the most important piece would be for him to receive more time, regardless of where and with whom.
17 Minutes
An extra minute on the power play and a promotion to the average deployment of the second line would get Nino to 17 minutes, even more if skating with Staal and Parise. Nino has shown all of the signs of an impending breakout, and unlike Granlund, he does not have a long history of receiving every opportunity to succeed. The coaching staff would be wise to read the signs and lean on a player who is in a big contract year for his career, and finally, mercifully, find a way to get Nino the minutes he deserves.
All stats pulled from www.corsica.hockey and stats.hockeyanalysis.com