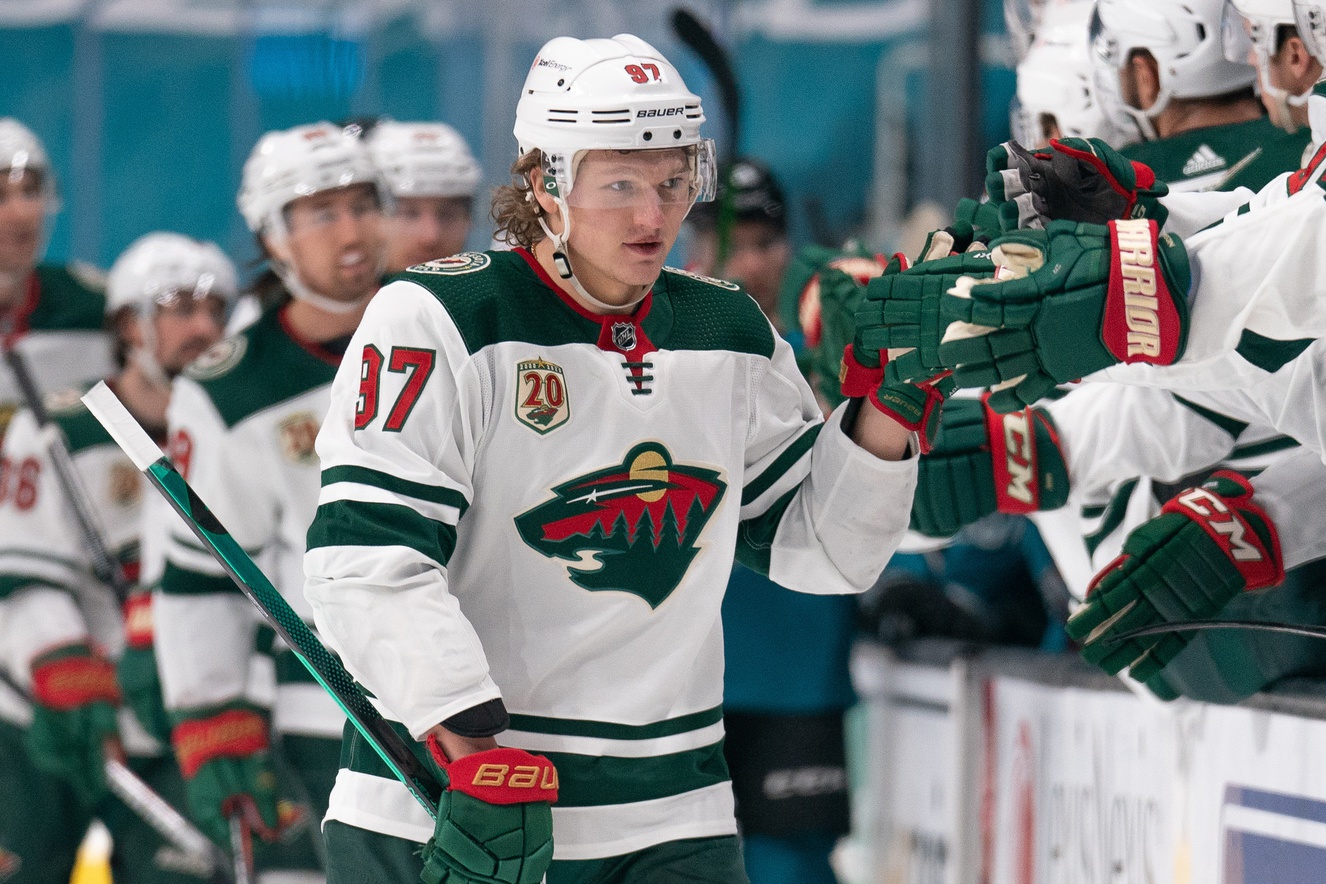 It's done. It's over. That's it.
In case you live under a rock, the Minnesota Wild finally re-signed their prized Calder Trophy-winning forward, Kirill Kaprizov, to a 5-year, $45 million deal that sees the Russian superstar make $9 million per season.
Even though many experts thought Kaprizov's market rate was closer to $7 million per season, the terms surprised no one. That expectation isn't short-selling the player, given he has not even a full regular season of NHL play to put on his HockeyReference page. Those games were impressive, though, and the team and player are both banking there is plenty more to come. Fans think so, too.
The Athletic's Michael Russo had been on the case as the last big news the team had yet to make this offseason. He reported that this was the compromise each side had been at for many weeks, but the deal took a bit longer than expected. That especially hit home to fans, who were worried the team would get 55 games of a superstar and then lose him and embark on another 20-year quest for the next one.
As Russo reported, there is a no-trade clause in the final two years of the deal. This is great news for Kaprizov, considering he is banking that he will prove his worth for the next three years. If the Wild are out of contention and rebuilding at that time, Kaprizov controls where he ends up. If Minnesota cannot build a contender around him, he could choose to join one via trade should the Wild decide to offload him.
There isn't much benefit to the team for having a no-trade clause, except for giving fans the false sense of "he wants to be here." It's all about control and making a lot of money on his next contract, too, considering he will likely be 29 when he becomes a free agent, meaning the next one is likely will be the last huge-money deal Kaprizov will receive. If Minnesota isn't a Stanley Cup contender, he wants the power to say where he plays while he's still at his best.
The deal is back-loaded, and it makes sense, given that his value will be higher as he enters his prime. That's another player benefit because escrow is higher right now due to lost ticket money rather than later.
Where does the team see a benefit in this contract? Besides the fact that the contract is five years and not shorter, giving the team control of a superstar until he is 29 years old, the lack of a signing bonus saves them real money in the next few years. With teams losing money through the pandemic and Minnesota paying out signing bonuses each of the next three years, it will save the team some real money with no effect on the cap going into the final years of Kaprizov's deal.
One minor benefit is being overlooked: The team has five years of an electric player who will sell tons of jerseys, memorabilia, ticket packages, and more. Kaprizov makes Minnesota relevant in the greater NHL conversation. He legitimizes a team that has long struggled to find an entertaining player to the brand. Local fans are excited to see him help the team to that mythical Stanley Cup plateau that has eluded this market since 1967. Hockey fans now see Minnesota as a more legitimate team to even a casual observer (another thing those in "flyover country" crave).
Just scroll through some of the replies to this tweet -- also, this one. Wild fans are pumped. The collective breath-holding has finally ceased in the State of Hockey.
This is a huge sigh of relief for many people, even though his only realistic option to play hockey outside of Minnesota was in the KHL. Minnesota sports fans are used to being disappointed, and this could have been another feather in the cap of the mentality of "don't even waste your time getting excited about it in the first place."
While the feeling is still euphoric for many Wild fans, what does this mean for the future? Now the team needs to compete and put good players around Kaprizov to get into Stanley Cup contention before the end of the contract. If that vision isn't realized or close to realized, Kaprizov's time in Minnesota is as long as his current contract.