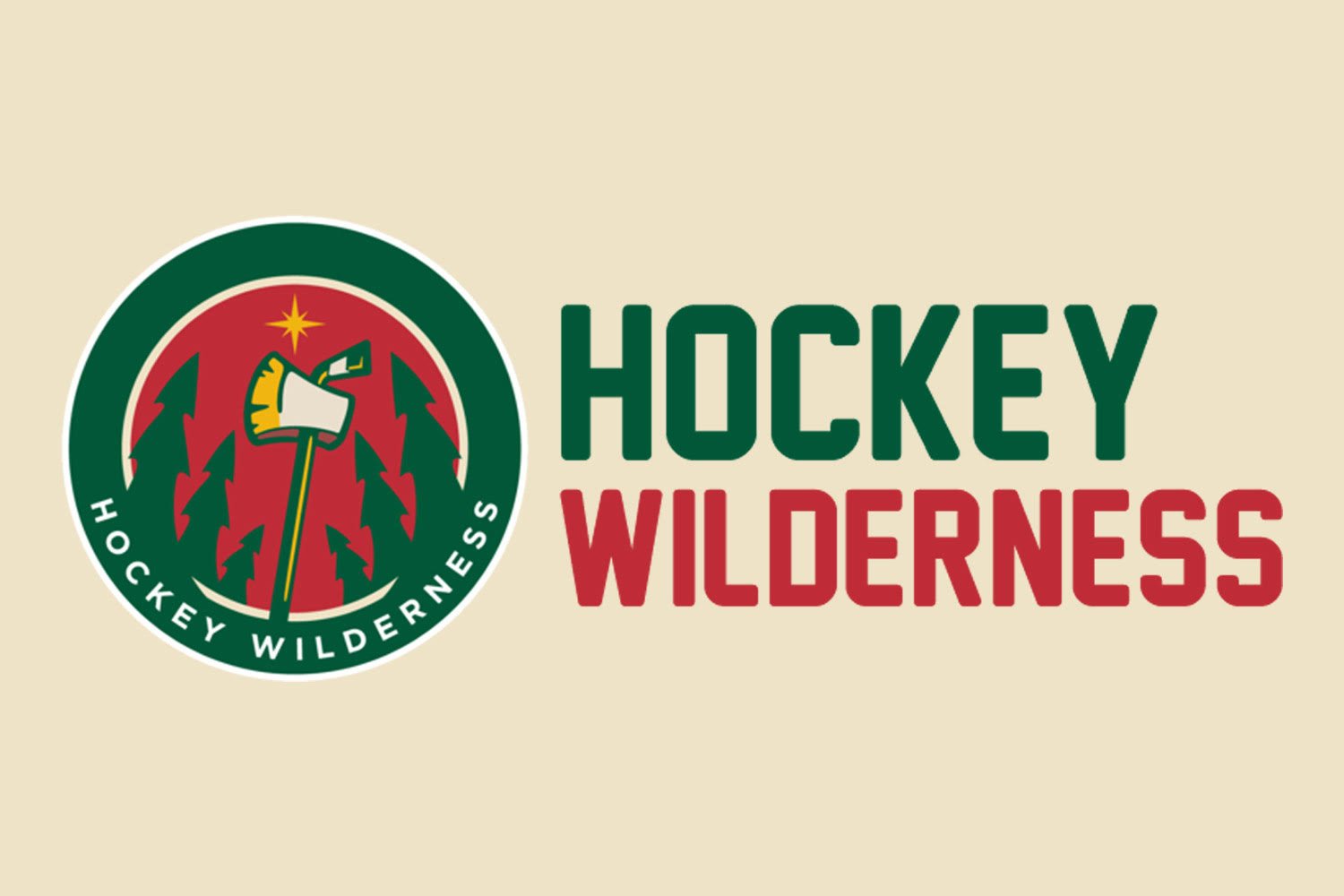 Most of us here at Hockey Wilderness are familiar with Derek Boogaard. Born June 23, 1982, Boogaard played for the Houston Aeros from 2003-2005, the Minnesota Wild from 2005-2010, and then 22 games for the New York Rangers, where he was placed on injured reserve. He was tragically found dead by his brother on May 13, 2011, having died from an overdose of alcohol and oxycodone.

Shortly thereafter, on August 15, Rick Rypien of the Vancouver Canucks committed suicide in his Alberta home. 16 days later, Wade Belak was found dead in a Toronto condominium. Belak was a longtime NHL-er, playing from 1996-2011 for the Colorado Avalanche, Calgary Flames, Toronto Maple Leafs, Florida Panthers, and Nashville Predators.

Three deaths of NHL players in such a short time is odd, considering the oldest of them was 35 and had just retired (Belak). It could also be coincidence that all three were enforcers. In 277 NHL games, Boogaard amassed only 16 points, but 589 penalty minutes (including 44 PIM from only 53 minutes of playing time in 2 playoff performances). Rypien earned a similar 16 points over 119 games, and 226 penalty minutes. Wade Belak had a significantly longer career, yet in 549 games he was only able to manage 33 points, but 1,263 penalty minutes.

 

Pause

Putting that information to the side for a moment, let's talk about the brain. When it comes to common knowledge about the human brain, most people stop at "Use it or Lose it," or the oft-repeated lie "Humans only use 10% of their brain." We are learning more and more, however. Concussions have long been a topic of discussion when it comes to player safety, and rightfully so. Repeated concussions can't be good for the brain. The real danger, however, lies elsewhere.

Chronic Traumatic Encephalopathy, or CTE, tells you what it does in its name. Chronic (repeated) Traumatic (intense) Encephalopathy (damage to the brain). The insidiousness of CTE, however, is in that it is a "degenerative disease," or continues to damage the brain. In other words, once you have CTE, your brain starts deteriorating regardless of any further damage you do.

To make matters worse: there is currently no test for CTE that can be completed while you are alive. The only conclusive test can be conducted post-mortem. That's not the worst news, however. At current, we don't know what causes CTE. Professional sports would like to assume that concussions do, and that we can prevent CTE by treating concussions effectively. That may be true. On the other hand, theoretically it's possible that any repeated sub-concussive hits could cause CTE. For what it's worth, Boston University's research center believes that both can cause CTE.

Unpause

Clearly, the NHL (and pretty much every other sport on the planet) has a concern here: their athletes may be killing themselves. Because the final thing you need to know about CTE is that we don't know how common it is. It could well be that 100% of the players out there in hockey have it, or it could be extremely rare.

Of the three players mentioned thus far, only Derek Boogaard has been officially diagnosed with CTE. I couldn't find whether or not an autopsy had been performed on Belak and Rypien.

That, however, is truly beside the point, because here's what we do know:

The only way to stop from getting CTE is to avoid trauma to the brain.

Since "Trauma" pretty much just means any hard hit or jostling, hockey has some issues. That's where the refs come in.

Refs

Referees have a pretty thankless job. At most, they can hope to please 50% of fans. However, they are there to keep the game fair and, more importantly, keep players safe. Let's look at a few different hits. It's hard to imagine any player intentionally trying to injure another player, though it's possible. For the sake of argument, let's assume these were just players who got carried away with the game.

 

Most of us are familiar with this play: Cody McLeod shoving Brodin's head into the boards. The refs promptly give McLeod a game misconduct. You may not want to watch this next one if you're queasy at all, as it's rather visceral:

 

That is Trevor Gillies slamming William Carrier's head into the ice multiple times. For this, he was suspended for 12 games (fun fact: Gillies has played 51 NHL games, and has been suspended for more than 30). The next example should be familiar as well:

Rupp didn't play again last season. My final example came from Tuesday evening; Leo Komorov hitting Jan Hejda.

While not as vicious as the others, watch Hejda's head hit both the boards and the ice. Another difference: nothing was called on Komorov for that hit. To be fair: that game was very physical, with a lot of hits that seemed more than a little suspicious, with high elbows and late hits. However, this hit on Hejda has as much chance of causing CTE as

.

There were complaints from some (though certainly not all) Avalanche fans when Erik Johnson was ejected from the game last week after elbowing Erik Haula. Beyond the rules of fair play, and the dangerous nature of that hit, ejection was the right call because it prevented someone from trying to duke it out with Johnson.

Hockey is an inherently dangerous sport, it's true. Injuries can happen

. The last thing players need to be doing is intentionally putting their brain in the way of someone else's fist. And it's time for the refs, the league, and teams to start protecting their players.

The refs play the most important role in that trio. True, the Department of Player Safety is, more or less, a joke. It's true that teams are always going to do whatever they can to win games, and that makes a lot of sense. Referees get paid no matter who wins, and it is part of their job to keep the game safe.

There was a lot of uproar on Tuesday when

, with some sites going so far as to suggest "the fans" would win such a fight. Just a few days ago, Daniel Carcillo stated that "enforcers still have a place in the NHL." Never mind the fact that CTE was initially referred to as "Dementia Pugilistica." Never mind the fact that virtually every professional athlete who has committed suicide has been diagnosed with CTE. Never mind the fact that we don't know whether concussions cause CTE, or the repeated sub-concussive hits that every player experiences.

What Isn't Being Suggested

What isn't being suggested here is that we take all contact out of sports. The players in the CHL, AHL, NHL, and pretty much every professional league are adults being payed for a service, and it is their right to take certain risks. No one is suggesting flag football... err... hockey. No one is suggesting that players should be given a penalty for anything more than incidental contact. To suggest that "the risks are well known," as is so often claimed by fans of fighting, is false. We know very little about brain injuries. In truth, the only thing we do know is what it looks like after you're dead.

What IS Being Suggested

What is being suggested is that refs take care to protect the players on the ice. The league, too, should be protecting its players. Brain injuries are troubling because we know so little about them, yet we know how devastating they can be. When

could well cause as much damage to the brain as Dominic Moore clipping James Reimer's helmet, discretion may well be the better part of valor.

This is in the NHL's best interest. Not only does the inclusion of fighting in games open it up to lawsuits, to looking like drug pushers, but it is turning off new fans.

The league needs to take a stance on the safety of NHL players, and enforce it. Dangerous checks and hits need to be punished, and repeatedly dirty players need to be banned from the league. Part of this is shift that takes place in the playoffs: everyone knows the rules change, and things become acceptable which were not before.

It's fairly accepted that fighting has no place in the modern league, and that's true. But the consensus about this is distorting the fact that fighting is not the only cause of brain trauma. Heavy hits, even if they aren't targeted at the head, can cause CTE.

Times Need to Change
The league needs to take steps to eliminate fighting and dangerous checks. As much as many hockey fans agree that fighting shouldn't be in the game, the NHL has done little to codify the elimination of fighting.

Frankly, the referees and the league have been hesitant to crack down on dangerous play. The Department of Player Safety is as inconsistent as possible, and consequences for dangerous hits are low. A part of that of course has to be ref accountability. Bad calls cannot be changed, but a ref who makes bad calls needs to be censured. The result of the game is, of course, secondary: the priority must be the safety of players.

Something else that needs to be talked about is the team's role in all this. Trevor Gillies has no place on NHL ice. For that matter, none of the three players at the beginning of this article did either. Yet, the league faces an impass; the NHL and teams seem convinced that "toughness" and an ability to hit people hard is a necessary evil.

When it comes to the NHL and player safety, John Branch, author of "Boy on Ice," says it best in this interview with NPR:

 

Will hockey ever be perfectly safe? Almost certainly not. Nor does it necessarily need to be: players are adults, and they are allowed to take risks. At current, the league is being far too cavalier with the safety of its players. That hurts us, as fans too; no one likes seeing a team without their best players because of bone-headed decisions. The league can, and must, do more.

What do you think, Wilderness? What steps does the NHL need to take to make the game safer, or do they need to do that at all? Leave your thoughts in the comments!