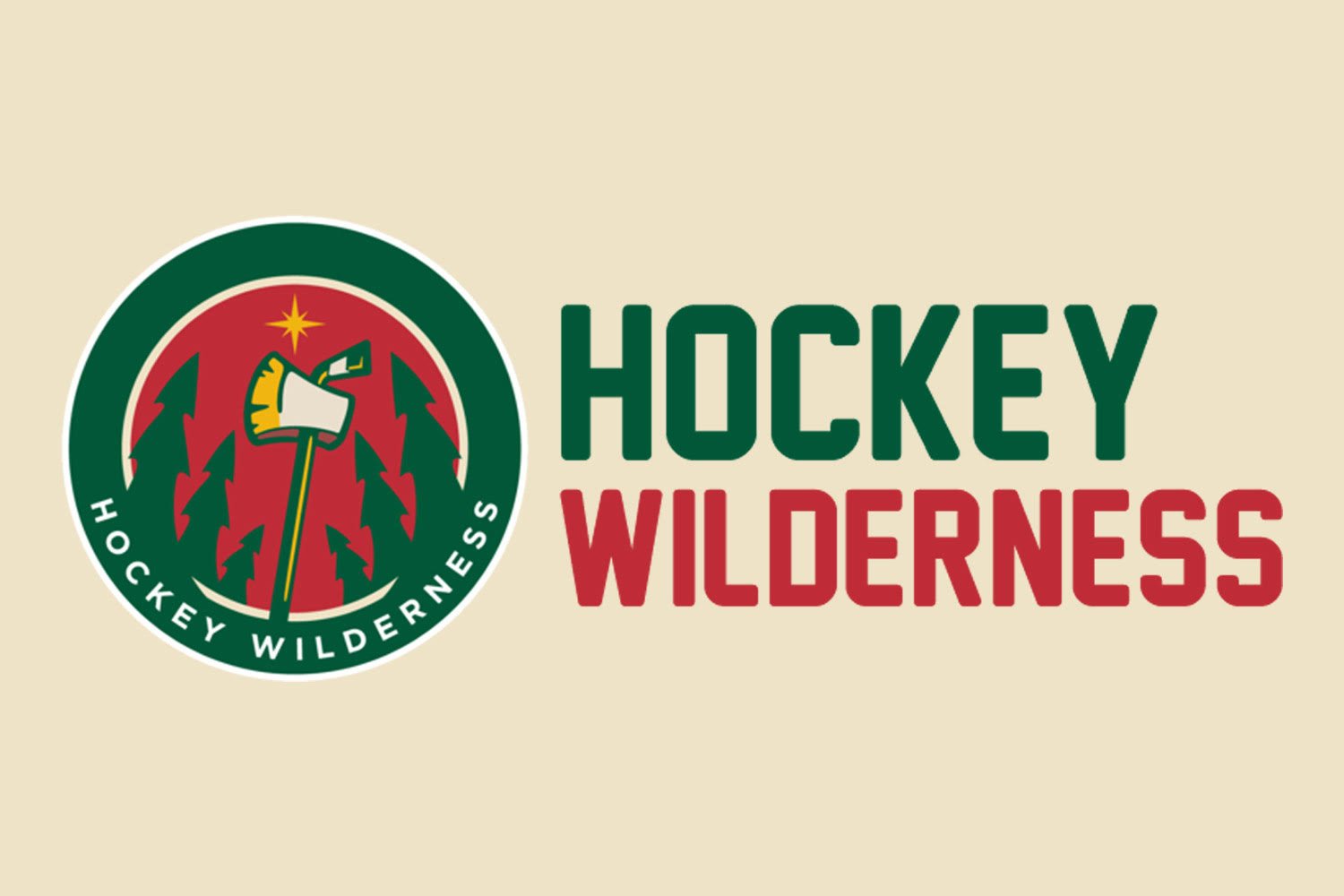 What if I told you... that the world's fastest game could be played even faster? A sport that most people in the United States haven't even seen yet. A sport, like hockey, played on a sheet of ice, but with similar dimensions to a soccer field. Instead of a puck, a ball. Instead of a hockey stick, a shorter, bowed stick similar to a field hockey stick with a longer blade. The goal is bigger than a hockey net, but smaller than a soccer goal. Like soccer, there's eleven players per team on the ice at once including the goalies. What if I told you, this sport is one of the fastest growing winter sports in the world? I'm talking about a game called Bandy. Here is a look at the Sandviken AIK Swedish team's highlight tape from 2015-16 to give you an idea of what it looks like:
I had a chance to talk with former Minnesota Gopher hockey player, and current captain of the United States Bandy team Mike Carman about strategies, similarities and differences to hockey, and the overall state/future of Bandy.
Growing up Carman lived all over the place. When I asked how a kid born in Georgia and having lived in Texas got into hockey, Carman replied, "I started playing roller hockey, actually, in Texas, when I was about 4 or 5, and then I went over to England for two years for my Dad's job. That's when I started playing ice hockey, and then we moved to Minnesota around the age I'd be in squirts, and the rest is history."
Carman played high school hockey at the Academy of Holy Angels before leaving to go play for the United States National Team Development Program. I asked about his opportunity to play for the Gophers growing up in Minnesota hockey. "For me when I went to Ann Arbor it kind of broadened my horizons for what else is out there, so I definitely had goals of playing in the NHL as well, but I mean, yeah, getting the opportunity to play at Minnesota was a dream come true, most kids that grow up here want to play for the Gophers, and to have the opportunity to do that was pretty special for sure."
One has to ask how a kid growing up in Minnesota where hockey dominates the ice sports ends up playing Bandy. For Carman, he's been playing for awhile. "For me, I have been playing since I was in high school at the indoor Bandy league that we have in the summers here in Minnesota. I've been playing in that since I was 17, so I was already into Bandy. I liked it." For Carman, Bandy seemed like a natural fit after his hockey career came to an end. "When I got done playing hockey about 3 years ago, I immediately started talking to the guys about playing in the outdoor league in the winter, which of course is played on that soccer-field-sized sheet of ice. For me it was a way to stay competitive. It's a way to fill that void. 'Cause when I got done playing hockey, there was a big void there with my competitive nature."
As I mentioned above, Bandy is one of the fastest growing winter sports in the world in terms of participation. A lot of the participation is coming from Europe and Russia. However, the United States is starting to gain some interest from players as well. There is an indoor league in Minnesota that is gaining popularity from Bandy players specifically, and even current hockey players that use Bandy as an offseason workout to stay in shape during the summer.
Similarities/Differences
Carman likes to think of Bandy as, "field hockey with a soccer mentality." Hockey, is about attacking the defense where systems try to get the puck deep into the offensive zone, forecheck, cycle the puck around, create 2 on 1's and mismatches to find an open player for a goal. Whereas, in Bandy, there is a lot more circling back to keep possession, using your defensemen in areas to distribute the ball, and find guys flying up the ice with speed toward the opposition's goal. Often times you see this same strategy in soccer. When a team possesses the ball in the offensive end of the field and doesn't see an open forward, they will pass it back to midfield or even into their own defensive zone to keep possession of the ball.
Another major difference is that instead of a puck, a ball is used. The ball is light in color, light in weight, and is like the inverse of a golf ball where instead of dimples, the ball is covered in small bumps. When it comes to sticks and shooting, Carman explained, "You don't have a curve [on your stick blade], so it's a lot harder to aim it. When you're a ways out, you kind of wind up well over your head and really crank the ball. It generates a lot of spin on the ball. There's a lot of different types of shots you can do from far away that make it almost like a baseball, in a way, where you have almost like a screwball or a curveball. When you're in close it's a similar shot to a snap shot or a wrist shot like you see in hockey." You see this in soccer (or even table tennis where generating spin can fool opponents) too when players will bend their shots in order for the ball to appear going one direction only to curve to the other side of the net. This same technique is also used in Bandy to pass the ball around defenders when there isn't a direct pass available. Another difference is the amount of scoring. The amount of scoring is higher than hockey, and more similar to what you would see in lacrosse.
World Stage
The United States has been participating in the Bandy World Championships for some time now and has been competing in the "A" Division each of the last four years. The format of the World Championships is much like what you see in the hockey World Junior Championships. There are multiple divisions. Ten teams compete in Division "A", and whichever country finishes in last place gets relegated to Division "B". Whichever country wins the "B" Division, it will move up to the "A" Division the following year. For the United States, a country where Bandy is still new and growing, it is impressive to see them competing at the highest level year after year.
Last year, the United States won two preliminary round games beating Germany and Belarus, and lost one to Norway. This put them in the medal round where they would face Finland, one of the top Bandy teams in the world. A loss to Finland put the United States in the Fifth Place game where they would lose to Kazakhstan. Carman, overall, was pleased with the way they competed in the World Championships last year. "We had a good showing last year, minus our game against Finland. For us, our fifth place game against Kazakhstan losing 10-4, that's a pretty good result for us. And again, it's a matter of a couple goals at the wrong time of a game that lets them get on a little bit of a run, but we played toe-to-toe with them. They're usually a top-4 team in the world. I think that did a lot for our confidence, and I know we're all excited about getting back to work for next year too."
The only stage bigger than the World Championships would be the Olympics. Carman explained what the future holds for Bandy as an Olympic sport, "There is a lot of conversation about it. I don't know exactly how long it's going to take for that to happen. There's a lot of moving pieces; things that I don't necessarily know much about, to be honest. But there's been a pitch for it for the 2022 Olympics. They're going to try to get it in as a test sport. So, fingers crossed that will happen. That would be pretty cool." Carman also added that he thinks Bandy being added to the Olympics would help gain more interest from players and make the United States team more competitive.
Coming Up
The 2018 World Championships will be held in January/February in Khabarovsk, Russia. Last year someone at the World Championships streamed some of the games through their YouTube channel, and it is suspected that the 2018 Championships will be streamed one way or another as well.
Carman also shared that if people want to come watch Bandy in person there will be an exhibition game against Canada (Canada won the B Division last year and will compete in the A Division in 2018) for a tune up game before the World Championships. This game is expected to take place in January at The Oval in Roseville, MN. We will keep you posted on exactly when this exhibition will take place.
Thanks again to Mike Carman for joining me to talk about Bandy and what the future holds for the sport. I will tweet out updates throughout the year on anything happening with the Bandy team at @651Hockey on twitter.