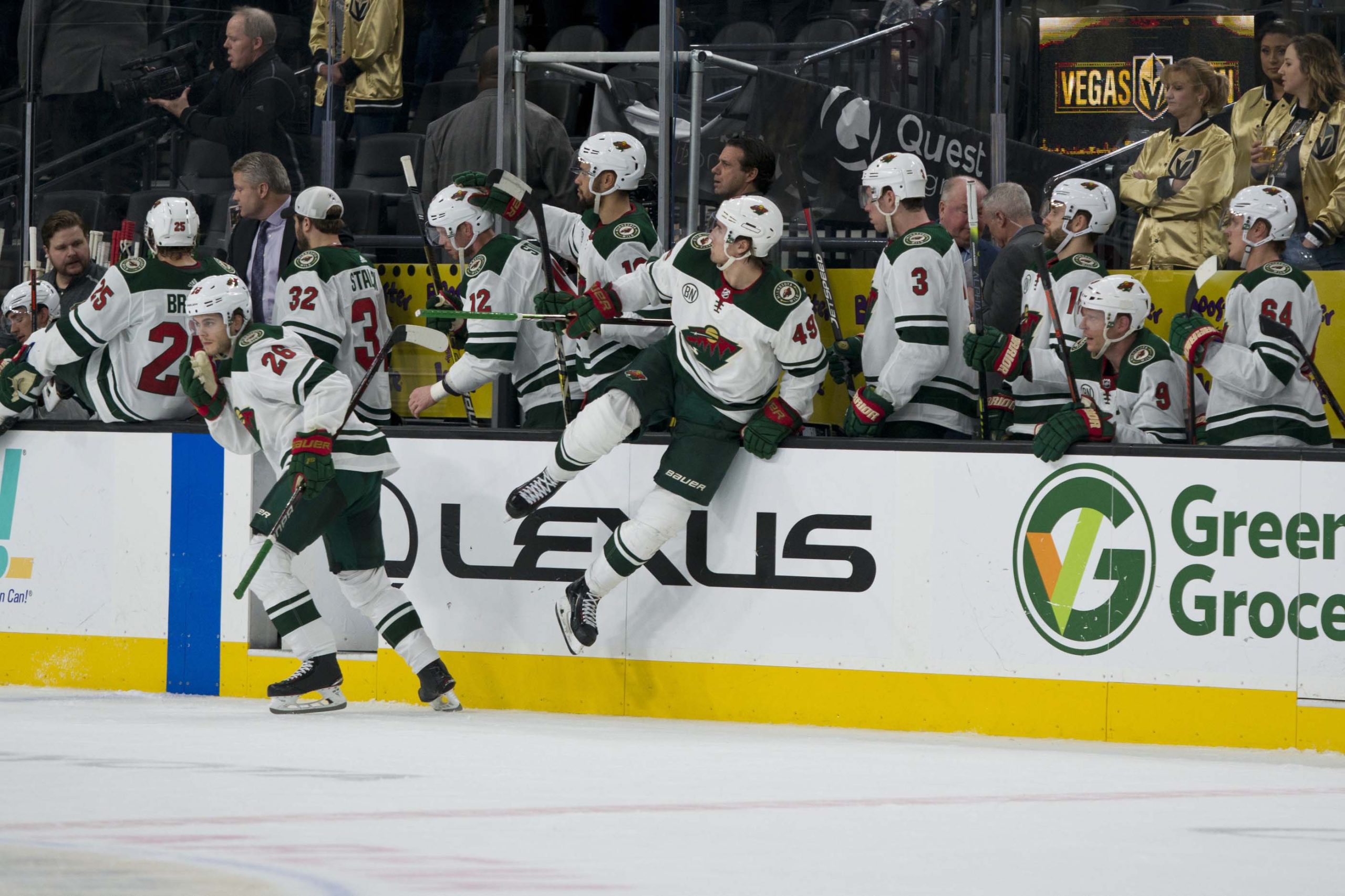 After getting by a crucial eight-game stretch to go into their All-Star/bye week break, the Minnesota Wild return to the ice Friday night with a serious chance to increase their hold on a playoff spot in the Western Conference.
Beginning Friday night in American Airlines Center, the Wild open up a 13-game stretch that nearly covers all of the month of February where they can either solidify their place as third in the Central Division or give their wheeling and dealing general manager Paul Fenton more reason to make some team-altering trades prior to the Feb. 25 trade deadline.
In this 13-game stretch that opens Friday night, only two of the Wild's opponents currently sit in a playoff spot – Dallas and the New York Islanders – while the other 11 currently sit on the outside looking in. And to go even deeper, of those 11 that are on the outside, only Buffalo and Anaheim are anywhere close to a playoff spot as play opens on Friday.
So in layman's terms – the Wild need to win and win big over this stretch.
Head coach Bruce Boudreau stressed the urgency of needing to win in the upcoming month following Thursday's practice by saying, "If we lose, bad things are going to happen. If we win, good things are going to happen. That's the way I look at it."
February 1 at Dallas – 25-21-4, first Wild Card spot in West
February 2 vs Chicago – 18-24-9, second-worst record in West
February 5 at Buffalo – 25-19-6, ninth in East
February 7 vs Edmonton – 23-24-3, third-worst record in West
February 9 at New Jersey – 19-24-7, third-worst record in East
February 10 at New York Islanders – 29-15-5, first in Metropolitan
February 12 vs Philadelphia – 22-23-6, seventh in Metropolitan
February 15 vs New Jersey – 19-24-7, third-worst record in East
February 17 vs St. Louis – 22-22-5, sixth in Central
February 19 vs Anaheim – 21-21-9, 10th in West
February 21 at New York Rangers – 22-21-7, sixth in Metropolitan
February 22 at Detroit – 19-25-7, second-worst record in East
February 24 vs St. Louis – 22-22-5, sixth in Central
Of those two teams who are currently in the playoff chase – Buffalo and Anaheim – both are in a bit of a tailspin and have fallen out of the playoff spots they were once holding. Buffalo even held the best record in the league at one point before falling into a horrendous nose dive.
The Wild went into their bye week on a three-game winning streak with wins over Columbus, Vegas and Colorado – teams who currently hold a playoff spot – with both the Vegas and Colorado wins coming while the opposition went out ahead first. The Colorado win may have been the most impressive as the Wild completely shut down Colorado in the third period in a building where they typically do not perform well.
Fenton may have his mind set on making some moves as his team has exhibited some extreme highs and lows this season. Boudreau even acknowledged that Thursday as well when he said, "All year it's been like win three, lose two, win four out of five, lose four out of five. So if we can get the consistency and put an 8-2 (stretch) together and a 7-3 (stretch) together, then all of the sudden you're going into the playoffs as a really hot team rather than a team you don't know what you're getting every night. That's what we'd like to see from the consistency."
That 8-2/7-3 stretch Boudreau referenced is exactly what the Wild need to put together during this stretch. While the schedule might be unforgiving – 13 games in 24 nights – they have winnable game after winnable game against below-average opponents.
If the Wild can take care of business during this stretch, it may change Fenton's trade deadline strategy. He may just decide to ride out the hot play of his team and see if it can make something of itself come spring time.
However, if Minnesota falls below expectations during this stretch, some more core-altering moves from Fenton might come along prior to that Feb. 25 deadline.
---