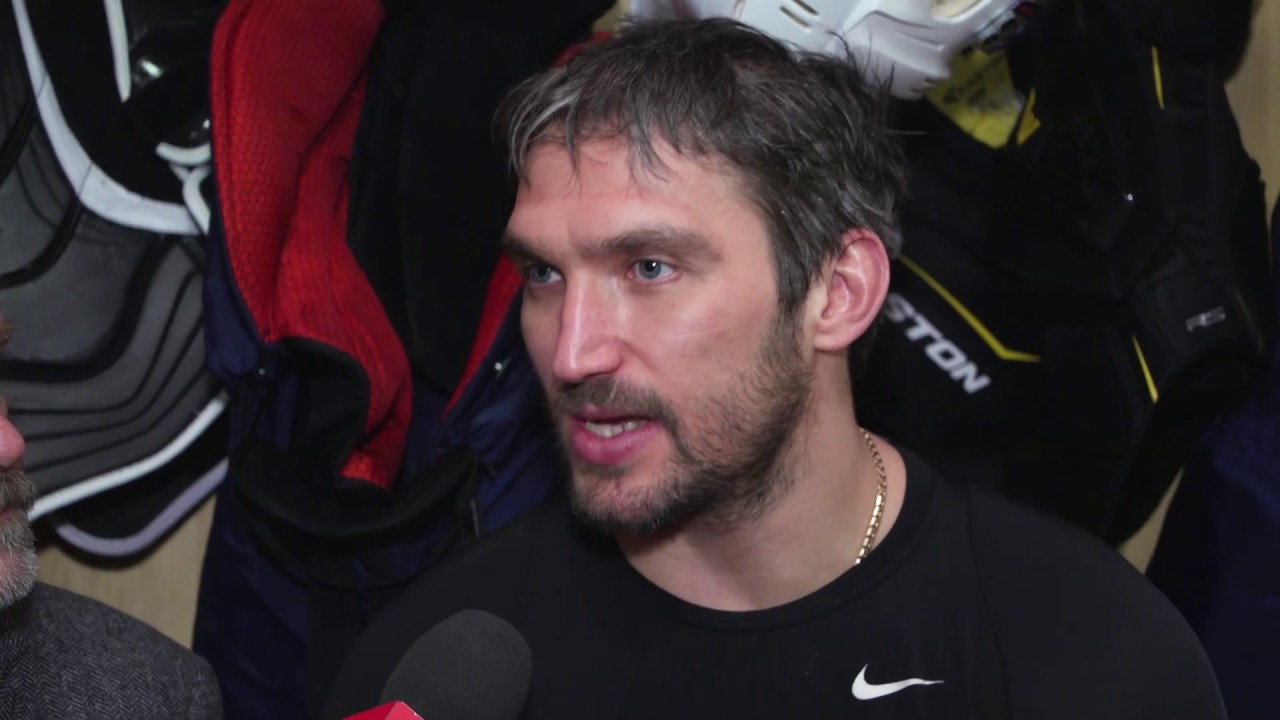 It's that time of year!

 

On Wednesday. the NHL will announce the rosters for the 2018 All-Star Game that is taking place in Tampa, Fla. Last week, the league revealed who the captains of each division were -- as voted by the fans -- with the selections being Steven Stamkos (Tampa Bay, Atlantic Division), Alex Ovechkin (Washington, Metropolitan Division), Connor McDavid (Edmonton, Pacific Division) and PK Subban (Nashville, Central Division).

 

In the new 3-on-3 tournament, each division has a roster that consists of six forwards, three defensemen and two goaltenders. There is also the caveat that one player from each team must be represented in the game, making roster selection a bit more difficult.

 

Let's get after it and pick the rosters:

 

Atlantic Division

F Steven Stamkos - Tampa Bay (captain)

F Nikita Kucherov - Tampa Bay

F Brad Marchand - Boston

F Jonathan Huberdeau - Florida

F Jack Eichel - Buffalo

F Dylan Larkin - Detroit

D Erik Karlsson - Ottawa

D Victor Hedman - Tampa Bay

D Morgan Reilly - Toronto

G Andrei Vasilevskiy - Tampa Bay

G Carey Price - Montreal

Snubs: F Mark Stone - Ottawa, F Evander Kane - Buffalo, F David Pastranak - Boston, G Frederik Andersen - Toronto, the rest of the Tampa Bay Lightning.

 

Honestly, just make this team the Tampa Bay Lightning. They will probably win the whole thing. Because Montreal needed a representative, Carey Price was the selection in goal which snubbed out Maple Leafs netminder Frederik Andersen. Condolences to Mark Stone as well.

 

Metropolitan Division

F Alex Ovechkin - Washington (captain)

F Claude Giroux - Philadephia

F John Tavares - New York Islanders

F Phil Kessel - Pittsburgh

F Taylor Hall - New Jersey

F Sebastian Aho - Carolina

D Shayne Gostisbehere - Philadelphia

D John Carlson - Washington

D Seth Jones - Columbus

G Henrik Lundqvist - New York Rangers

G Sergei Bobrovsky - Columbus Blue Jackets

Snubs: F Josh Bailey - New York Islanders, F Sidney Crosby - Pittsburgh, F Evgeni Malkin - Pittsburgh, G Braden Holtby - Washington, G Cory Schneider - New Jersey

 

What a division. Sidney Crosby, Evgeni Malkin and Braden Holtby are snubs. Josh Bailey has 50 (!!!) points and he gets left off the roster. This is a stacked team and should be favorites to win it all.

 

Pacific Division

F Connor McDavid - Edmonton (captain)

F Johnny Gaudreau - Calgary

F Brock Boeser - Vancouver

F William Karlsson - Vegas

F Clayton Keller - Arizona

F Anze Kopitar - Los Angeles

D Brent Burns - San Jose

D Drew Doughty - Los Angeles

D Nate Schmidt - Vegas

G Jonathan Quick - Los Angeles

G John Gibson - Anaheim

Snubs: F Jonathan Marchessault - Vegas, F Reilly Smith - Vegas, F Sean Monahan - Calgary, the four Vegas Golden Knights goaltenders

 

Put the contingent of Vegas goaltenders on this team, and somehow they will get the win in this tournament. Clayton Keller had to be the Coyotes selection, so the guy who falls off the roster because of it is Jonathan Marchessault. It came down to William Karlsson and Marchessault, and Karlsson gets the nod because the guy is just shooting the lights out.

 

Central Division

F Nathan Mackinnon - Colorado

F Blake Wheeler - Winnipeg

F Vladimir Tarasenko - St. Louis

F Brayden Schenn - St. Louis

F Tyler Seguin - Dallas

F Eric Staal - Minnesota

D PK Subban - Nashville (captain)

D John Klingberg - Dallas

D Alex Pietrangelo - St. Louis

G Corey Crawford - Chicago

G Pekka Rinne - Nashville

Snubs: F Patrick Kane - Chicago, F Mikko Rantanen, F Mark Schiefele - Winnipeg, G Connor Hellebuyck - Winnipeg

 

If Minnesota fans are worried about Staal getting snubbed, just look at the defensemen list in the Central. The three blueliners on the team here are going to be the obvious choices, which opens the door for Staal to get in. Winnipeg deserves more than one player in here, but you have to select a player from each squad.

 
---
Never Miss an Episode of Giles & The Goalie!