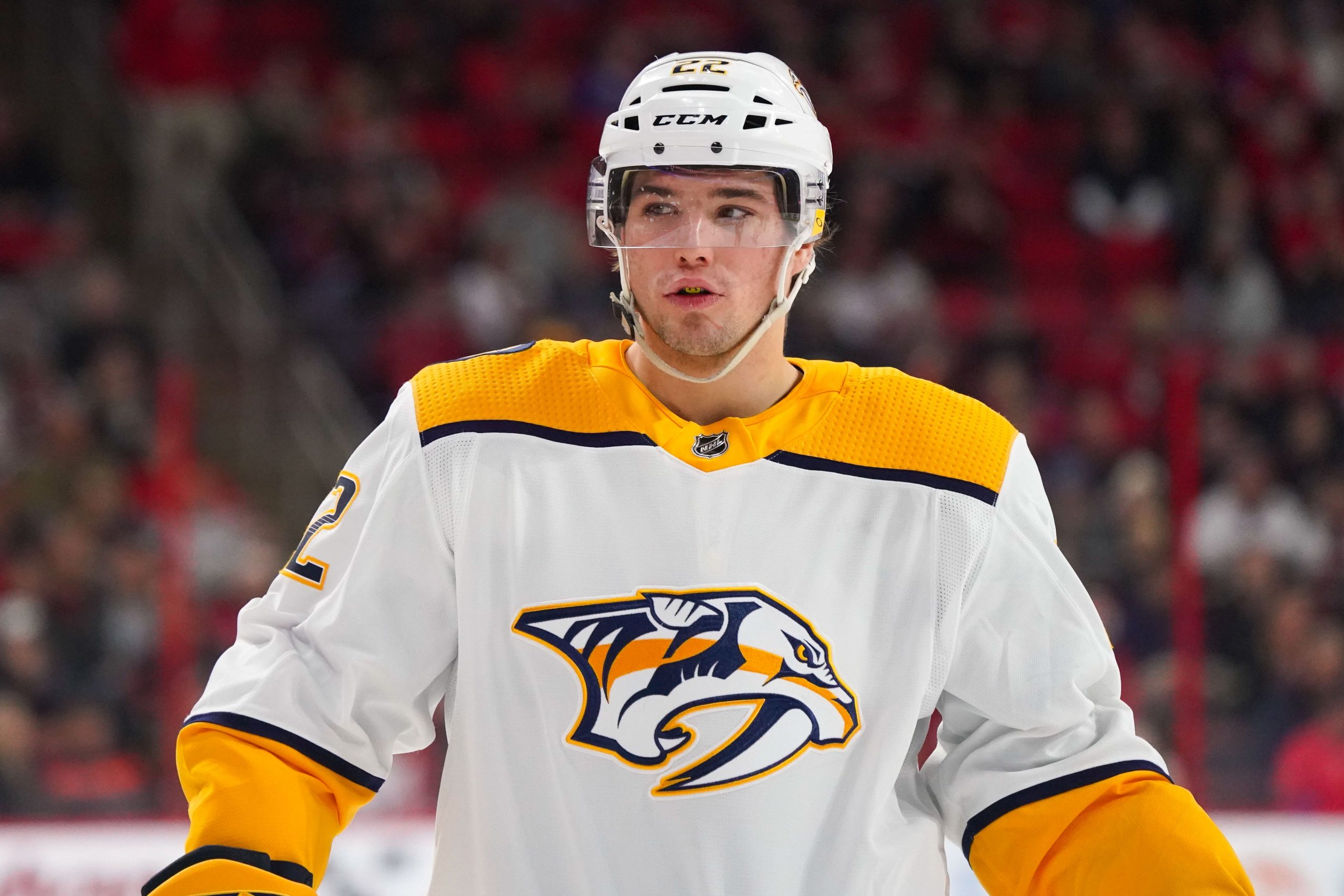 It only took Paul Fenton half the season to begin shaking up the Wild roster. And by the time the NHL Trade Deadline had rolled around at 2 p.m. Central time on Monday, Fenton had undoubtedly put majors marks on this roster.
First, it was Nino Niederreiter for Victor Rask -- a trade the general manager would probably take back at this point.
Then it was Charlie Coyle for Ryan Donato.
Then finally on Monday afternoon, it was Mikael Granlund for Kevin Fiala.
Coyle, Granlund, and Niederreiter -- all once considered key pieces in the Wild core earlier in the decade -- now all gone to different teams within five weeks time.
As he spoke to the media on Monday afternoon, the Wild general manager said he had in his mind what the core of the Wild is. Clearly, he did not see those three players as a part of the core moving forward. He saw them as passengers on a team full of them.
"I was brought here to make changes, and today (Monday) was another opportunity to do something about it," he proclaimed.
Monday's trade of Granlund to Nashville marked another significant change in the team. By bringing in 22-year-old Fiala -- in addition to Donato last week -- Fenton is looking for younger skilled players who want to shoot. Fenton, no doubt, grew tired of watching the pass-happy Wild pass up shots in key spots all season long and now is bringing in players who will indeed shoot.
Perhaps that was the culture change he referenced in his remarks on Monday afternoon. A culture of passing and not shooting. Fenton also referenced the team's age -- the oldest team in the league at the beginning of the season -- and has identified that as a place where he needs to bring change as well.
"I'm looking to generate more skill and speed right off the rush," Fenton said on what he is looking for when acquiring players. Again, referencing the team's age and their lack of speed that has become a major part of the NHL today.
In Fiala specifically, Fenton has identified him as the team's game-breaker of the future. "He's electric. He's got the ability to be a game-breaker. His vision is unique. He's got this ability to find people in really close quarters."
Fenton drafted Fiala in Nashville, taking him 11th overall in the 2014 Draft. Fiala was selected over the likes of Dylan Larkin and David Pastrnak, as the general manager has been enamored with his skill from day one.
Now in making this move, Fenton is taking his shot on Fiala as there was no interest in trading for anyone else on Nashville in exchange for the Wild's top point producer of the past two and a half seasons -- Granlund. Fenton even acknowledged that Monday afternoon when he said his interest was purely in just making a hockey trade.
Last season, the then 21-year-old Fiala scored 23 goals on a powerhouse Nashville team that ended up winning the President's Trophy. While his goal scoring is down this season, Fiala's 32 points still were sixth best on Nashville. Even his now-former general manager David Poile still believed the player could be a 30 goal scorer despite his struggles this season.
To put Fiala's 23 goals last season into perspective, in the almost 20-year history of the Minnesota Wild, only one player aged 21 or lower has scored 20 or more goals in a season. That player was Marian Gaborik, who did it in both age 19 and 20 seasons.
You may huff and puff about the return on Fiala for Granlund, but Fenton is doing exactly what his boss and fan base wanted him to do when he was hired back in May. Shake up the roster, and make this team younger. He has also placed an emphasis on finding goal scorers, which was something his predecessor -- Chuck Fletcher -- was unable to do in nine seasons at the helm.
While Fiala is no slam dunk to turn into that elite goal scorer/game breaker Fenton has tabbed him to be, he will certainly get his shot in Minnesota as he will be elevated up the depth chart almost immediately. Getting up in the lineup in Nashville was something that Fiala might not have been able to do given the depth the roster has already.
Fenton's time in Minnesota may ultimately be judged on the trade he made here on Monday afternoon. If it works, he will be heralded as a genius. If it flops, he will get put in a category that includes the likes of Peter Chiarelli.
Either way, the general manager is taking his shot on Fiala. Give him at least some credit for being this bold in the first year on the job, especially with his team in the midst of a playoff race.
---