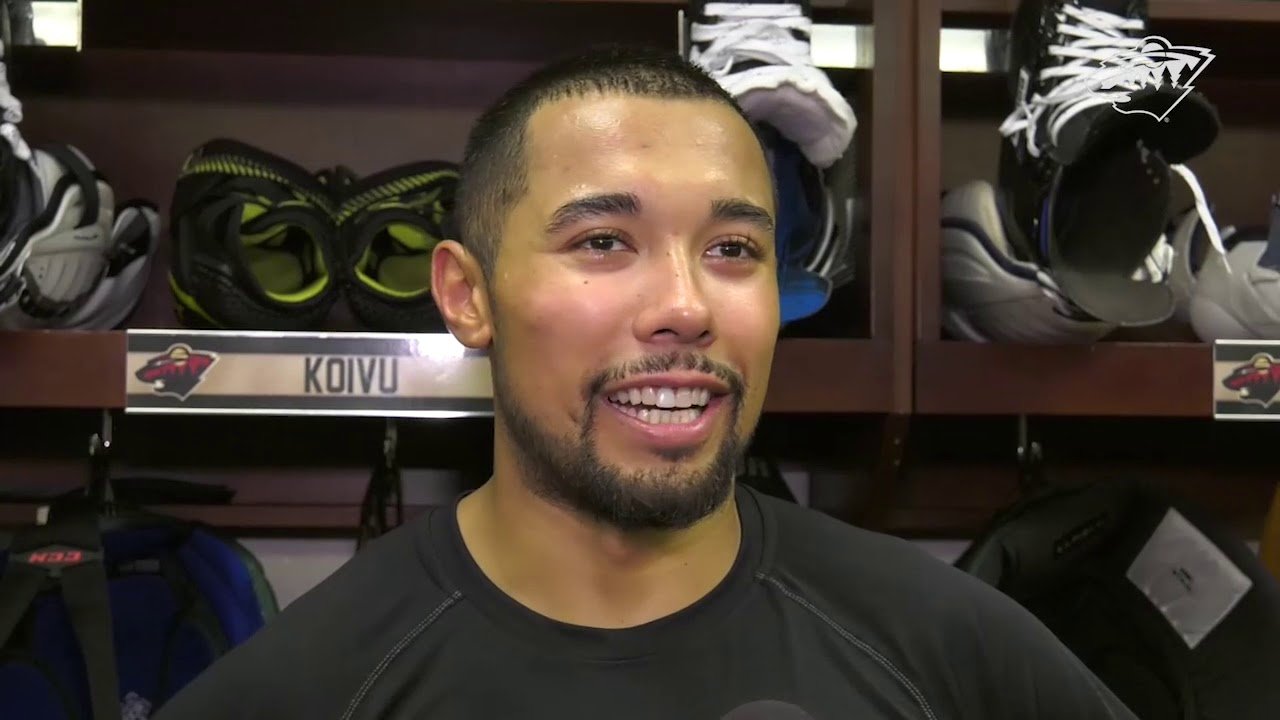 You may not know this, but in the month of January the Minnesota Wild have won six of nine games and have gotten points in eight of those nine games.
Clouded in the fact the Wild are still on the outside looking of the Western Conference playoff picture -- thanks in part to nearly the entire Central Division getting hot in this time -- the team has quietly put some of its best hockey together this season in the past nine games.
Like any hot stretch of Wild hockey in the Chuck Fletcher era, goaltending has played a big part in Minnesota's improved play in January.
Devan Dubnyk has won five of his seven starts (5-1-1)in January. His .922 save percentage -- eighth best in the league during this month -- has been a step up from the .918 it was sitting coming out of the month of December.
However, the real improvement from Dubnyk has come at 5-on-5. In January, he has posted a .9405 save percentage -- seventh-best among goaltenders with at least 300 minutes played. Prior to January, Dubnyk's save percentage was more in league-average territory at .9267 -- 14th out of 29 goaltenders who played 1,000 minutes 5-on-5.
With the Wild not exactly playing quality hockey over the season at 5-on-5, Dubnyk stepping up his game in that department has been a huge boost. Speaking of the Wild as a whole at 5-on-5, they have made some improvements in their game in January.
Puck possession this season has been problematic for the Wild.
Coming out of December, Minnesota ranked dead last in Corsi For (45.65 percent) and second to last in Fenwick For (46.77 percent). Only the Arizona Coyotes were worse in the Fenwick department, not exactly great company for a Minnesota team trying to stay in the playoff picture.
In January, Minnesota has stepped up its puck possession game -- albeit not vastly, but still an improvement. Both Minnesota's Corsi and Fenwick sit just below 50 percent -- 49.58 and 49.43 percent, respectively.
Again, those numbers are still below league average, but it is a moderate improvement from a team that was getting pounded nightly in the puck possession department. It was also encouraging to see Minnesota go blow for blow with Tampa Bay last Saturday, and then completely blow away the Winnipeg Jets in that area in the week previous.
Weird how the "how does Minnesota get no power plays" complaints have gone away in this time.
Hmmmmm...
The other area Minnesota has capitalized on in January has been the power play. Minnesota has gone 6 for 26 (23.1 percent) with the man advantage this month, which has been a big boost from the 11.4 percent clip the Wild were hitting on in December.
As of Jan. 24, the Wild currently sit 15th in the NHL this season on the power play at 19.9 percent. The penalty kill has been the better of their special teams -- seventh in the league at 83.2 percent -- but the power play has been the better of the two in January to help get some needed wins for Minnesota.
Sure, none of the stats rattled off are that special or leading the league, but it is showing improvement from the Wild in those departments. All three are key areas the Wild have been not up to par this season, but it is encouraging to see them starting to trending positively in those areas.
However this stretch of solid play will be put to the test beginning Thursday night in Pittsburgh, as the Wild open a run of five straight games against teams currently in the playoffs if they started today: @PIT, @CBJ, VGK, @DAL, @STL.
If they can continue this run of good hockey -- and they may have to just to stay in the playoff race as no Central teams Minnesota is chasing can lose right now -- it really just might pave the way for them to have that great long run fans have been waiting for this season.
Stats in this post via Natural Stat Trick, Corsica Hockey and NHL.com
---
Never Miss an Episode of Giles & The Goalie!