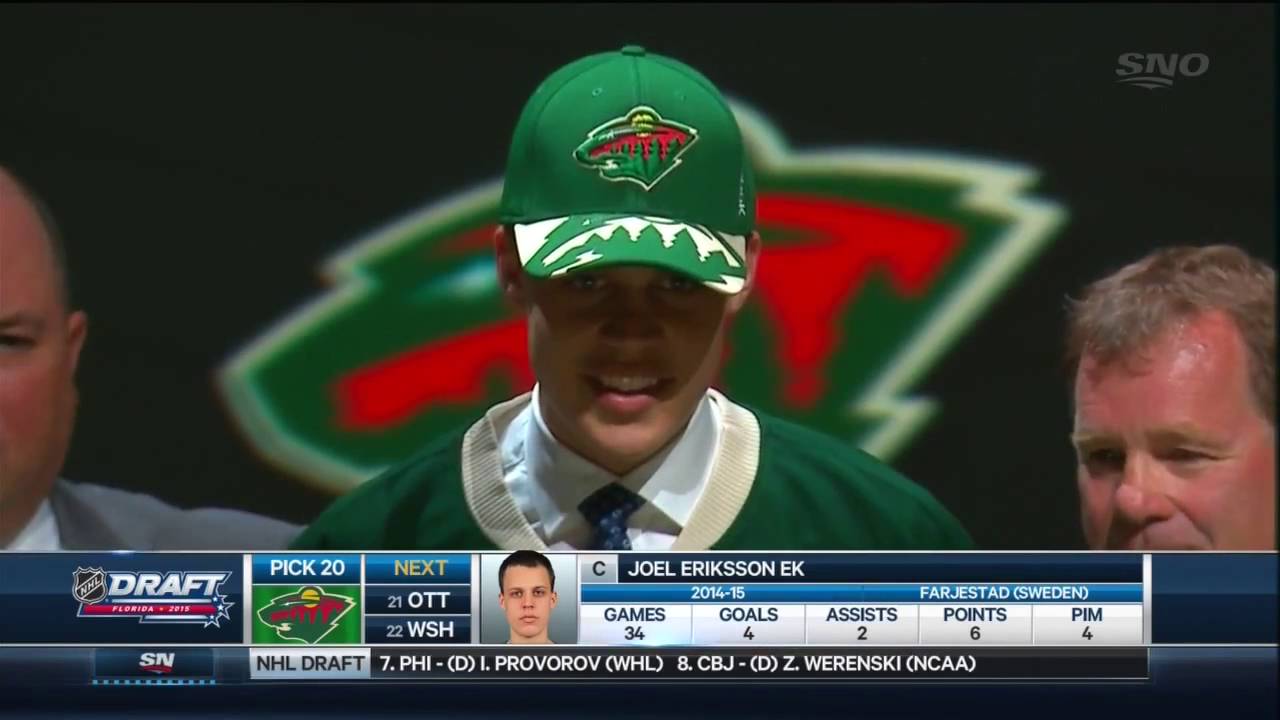 Last week, the Wild kicked off their annual prospect camp with the reports looming over it that prized prospect Kirill Kaprizov will be staying in Russia for the next three seasons. While Kaprizov himself has yet to sign a contract, all signs are pointing to him inking said three year deal to remain in the KHL with top team CSKA Moscow.
It had been expected by the Wild that Kaprizov, the Wild's fifth round pick in the 2015 draft, would play out the final year of his contract, even after getting traded from Salavet Yulaev to CSKA Moscow following this past season. The Wild had been given all indications that he would come over as he wanted to play in the NHL, despite the Wild front office never actually getting a face to face meeting with him. But as is the case with many Russian prospects, you never actually know if they are going to come over from the KHL (a big reason many of them fall in the entry draft).
Also read: Why Kaprizov Staying Russia Stinks, But Not As Much As You Think
So if Kaprizov does indeed sign the three year contract to remain in the KHL, his loss (he can still terminate the contract and come over at any point) from the Wild pipeline shines a huge issue for the next few years: They are lacking in top talent ready to step up and help the team.
A big reason for this problem, is that Wild General Manager Chuck Fletcher has traded a lot of high end draft picks over the past five years as he has tried to bolster his NHL roster at the trade deadline. From the 2013 draft through the 2017 draft, the Wild have traded at least one pick from either the first, second, or third round in each of those drafts. While Fletcher and his Assistant General Manager Brent Flahr (who runs the Wild's draft table) have had reasonable success with drafting in the later rounds, it is not the most prudent approach to continue to think you will find a diamond in the rough in the late rounds every year.
Number of Minnesota Wild Draft Picks By Year Under Chuck Fletcher
2009: 8
2010: 6 (Three in the second round)
2011: 6
2012: 7
2013: 7 (No first round pick)
2014: 8 (No second round pick)
2015: 7 (No third round pick)
2016: 4 (No second or third round pick)
2017: 6 (No first or second round pick)
Note: The Wild have traded their second round pick in 2018
But when you look at the prospect pool itself, you will find that because of the lack in high draft picks, there is not a whole lot to pick from. Sure, there are a lot of late round picks you could talk about they *could* turn into something, but again, its not always going to work out like that.
Let's look at the depth positionally.
At the forward position, Alex Tuch (a 2014 first round pick who was expected to get a shot at the Wild roster full time in 2017-18), was traded to Vegas as part of the Wild's expansion draft deal to get the Golden Knights to select Erik Haula.
Joel Eriksson-Ek (2015 first round pick), will get a full time shot at the Wild roster next year after the departures Erik Haula and Tyler Graovac.
Jordan Greenway (2015 second round pick) decided to stay on at Boston University for the 2017-18 season to take one more shot at winning a title, and perhaps getting a chance to play in the Olympics after the NHL's departure from the 2018 games.
Luke Kunin (2016 first round pick) will more than likely begin his first pro season in Iowa next year, but does have his sights set on the NHL right out of the gate. Mario Lucia (2011 second round pick) signed last season, but was injured for most of it, and will most likely play in Iowa for a good portion of the season next year*.
Other forwards to help in the immediate future are thin unless the likes of Pavel Jenys, Christoph Bertschy, and Sam Anas excite you (all aboard the Pat Cannone train for another year!).
Defensively, the Wild are getting razor thin. Like, if you look beyond the next few years there really isn't anything coming up after, thin.
Mike Reilly (free agent signing in 2015) and Gustav Olofsson (2013 second round pick) will get their long awaited shot at the big club in 2017-18 after the trade of Marco Scandella. But after them, Carson Soucy and Nick Seeler (2011 fifth round pick) are really the only other defensive "prospects" set to be in Iowa this year.
Louie Belpedio was expected to be in Iowa for 2017-18, but he decided to return to Miami (Ohio) for his senior season. This is really it for Wild defensive prospects, as they have gone heavy with forwards in the last couple of drafts.
Lastly, in goal, Iowa will have a tandem of Steve Michalek (2011 sixth round pick) and Alex Stalock/Niklas Svedberg (whoever loses out on the backup goaltender job in Minnesota). Michalek had a decent year for Iowa in 2016-17 (.919 save percentage), but does not appear to project to be an NHL starting goaltender.
Kaapo Kahakonen (2014 fourth round pick) and Ales Stezka (2015 fifth round pick) are still 20 years old respectively, and a very long ways away from the NHL.
***
As you can see, the Wild pipeline has gotten very thin. Then takeaway the most prized prospect in Kaprizov (again, maybe just for the next few years), and that really thins out even more especially when it comes to prospects that excite the Wild and their fans.
When you look at the Minnesota Wild roster and look at their window to win, there is not much time left given the age of their higher paid players. Then you take into consideration their prospect pool has gotten a bit bare, and that window inches that much closer to being shut. Not exactly a pretty situation for Fletcher and company...
[*Ed. note: This story has been updated to correctly state Mario Lucia's status with the Wild (h/t @stateofstats)]
---
Never Miss an Episode of Giles & The Goalie!