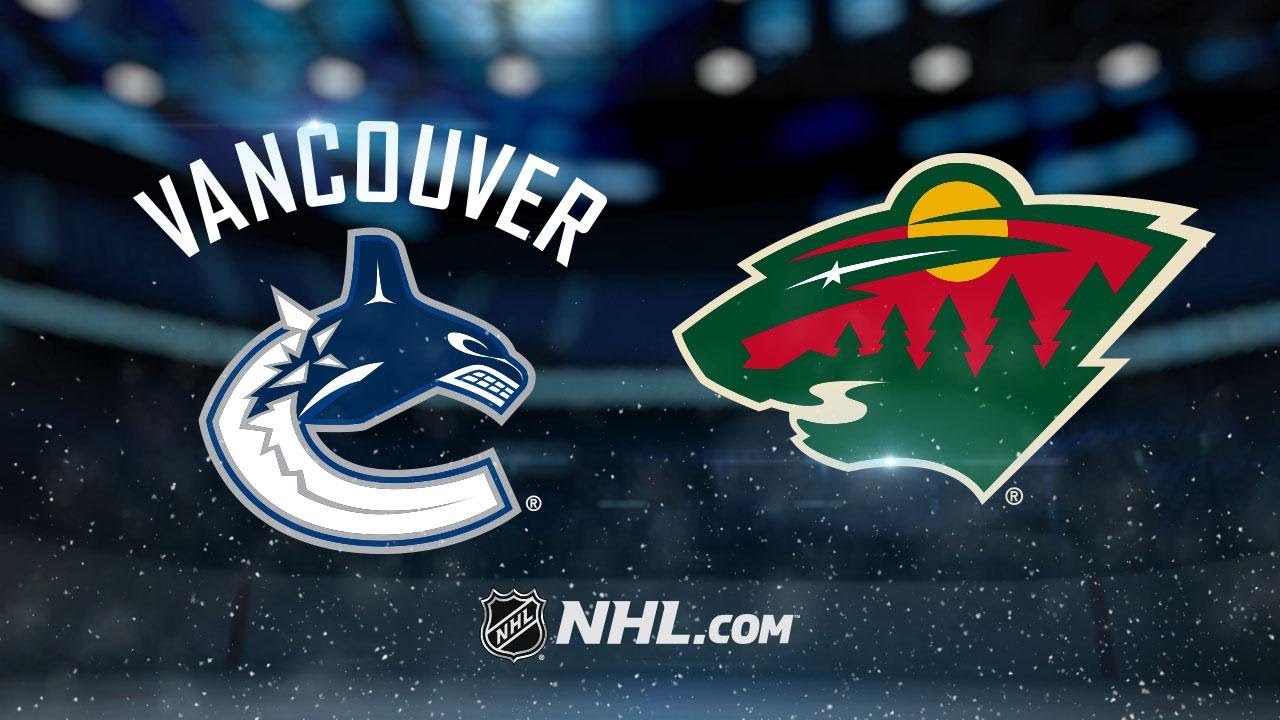 Tuesday night's game between the Minnesota Wild and Vancouver Canucks will long be remembered as more of a snoozefest than a hockey game. In the second half of the contest, it really became apparent that one goal was probably going to win this game, and it did, as Jake Virtanen's goal halfway through the third ended up being the decider.
However, the first half was a bit different. Minnesota, in particular, had several opportunities to get on the board that they simply could not convert. Even though head coach Bruce Boudreau said, "We didn't have many chances [in this game]," there were definitely some good ones in there. While you might not remember them because the second half put you to sleep, they were most definitely there.
Let's take a look:
1st period

19:25 - Erik Gudbranson deflects puck away from Mikael Granlund
If Canucks defenseman Erik Gudbranson does not get a stick on this bouncing puck, Mikael Granlund is going in all alone on Anders Nilsson. It would have been a great start to the game for the Wild and Granlund -- who was in his first game back after missing the previous five with injuries -- if they could have gotten on the board just 35 seconds into the game.

3:00 - Daniel Winnik in on the break, fumbles the puck
If Daniel Winnik was just a half step quicker, this might have gone differently. While Winnik was able to get the puck corralled, it quickly slides off his stick as he looks back to check where the defense is. Had he been able to cut in with the puck, he had Eric Staal driving the net for a potential rebound, should Winnik have gotten a shot on goal.

1:40 - Jason Zucker in on the break, slightly loses puck
A slick touch at center ice by Mikko Koivu gets the puck to Zucker who is flying up the wing. Gudbranson has to make a play on Zucker in the neutral zone because the defenseman knows he will have no chance to catch Zucker. A swipe at the puck, followed by a brief hook on Zucker by Gudbranson is enough to jar the puck loose long enough to cut down on what Zucker can do with a shot on goal. Nilsson is able to make a save on the bad angle shot; but without the play by Gudbranson, Zucker is going in on a clear breakaway.

0:10 - Luke Kunin can't connect on Joel Eriksson Ek's backdoor pass
In the final seconds of the first period, Joel Eriksson Ek is gifted the puck behind the net, and quickly turns out front of the net with it. He tries to get a pass on the backdoor to Luke Kunin, but Kunin gets tied up by defenseman Ben Hutton and the puck slides right on by.
2nd period

18:14 - Kunin blows by the defense, but is stopped by Nilsson
Kunin gets right around Derrick Pouliot, but the Canucks defenseman is still able to reach out and force Kunin to stay on the forehand from a sharp angle. The Wild's 2016 first-round pick is denied his first NHL goal again, in what would shape up to be his strongest game since being called up on Oct. 13 (the first time).

17:11 - Zucker gets by the defense and fires the puck into Nilsson's shoulder
Another stretch pass from the Wild -- they had many in this game -- hits Zucker and he is able to split the defense, albeit very briefly. While Zucker gets a shot on goal -- right into the equipment of Nilsson -- Koivu is right with Zucker and is wide open. Had Zucker tried to slip a pass through Hutton and hit Koivu there is a good chance the Wild get on the board first.
3rd period

10:25 - Zucker wrap around (seconds later Virtanen scores)

 

Time and again, we have seen Zucker score on these wrap-arounds, but unfortunately, this was not the case. Nilsson -- who had a very strong game in goal -- was able to quickly slide back over and stop Zucker on his attempt. Less than 30 seconds after this play, Virtanen scored for the Canucks which ended up being the game's lone goal. This also ended up being the last great chance Minnesota had, as they went into a funk for the remainder of the period.

 

---

 

In fitting fashion for the Wild, after all these failed attempts, just seconds after their last great chance the game-winning goal was scored. How many times has that been heard before?

 

If there was any consolation from this game, it was that Kunin -- and to a lesser extent, Eriksson Ek -- had very strong games for Minnesota. Definitely a good sign for the Wild to see their kids have strong games, even in defeat. As Boudreau

, "I thought they were our two best players [in the game]. I didn't know if I wanted to send a message [to the veterans] out there in the last minute and put them both out. We had scored with that group [that was on the ice at the end] in Carolina and we wanted to give them one last chance to do that again."

 
---
Never Miss an Episode of Giles & The Goalie!