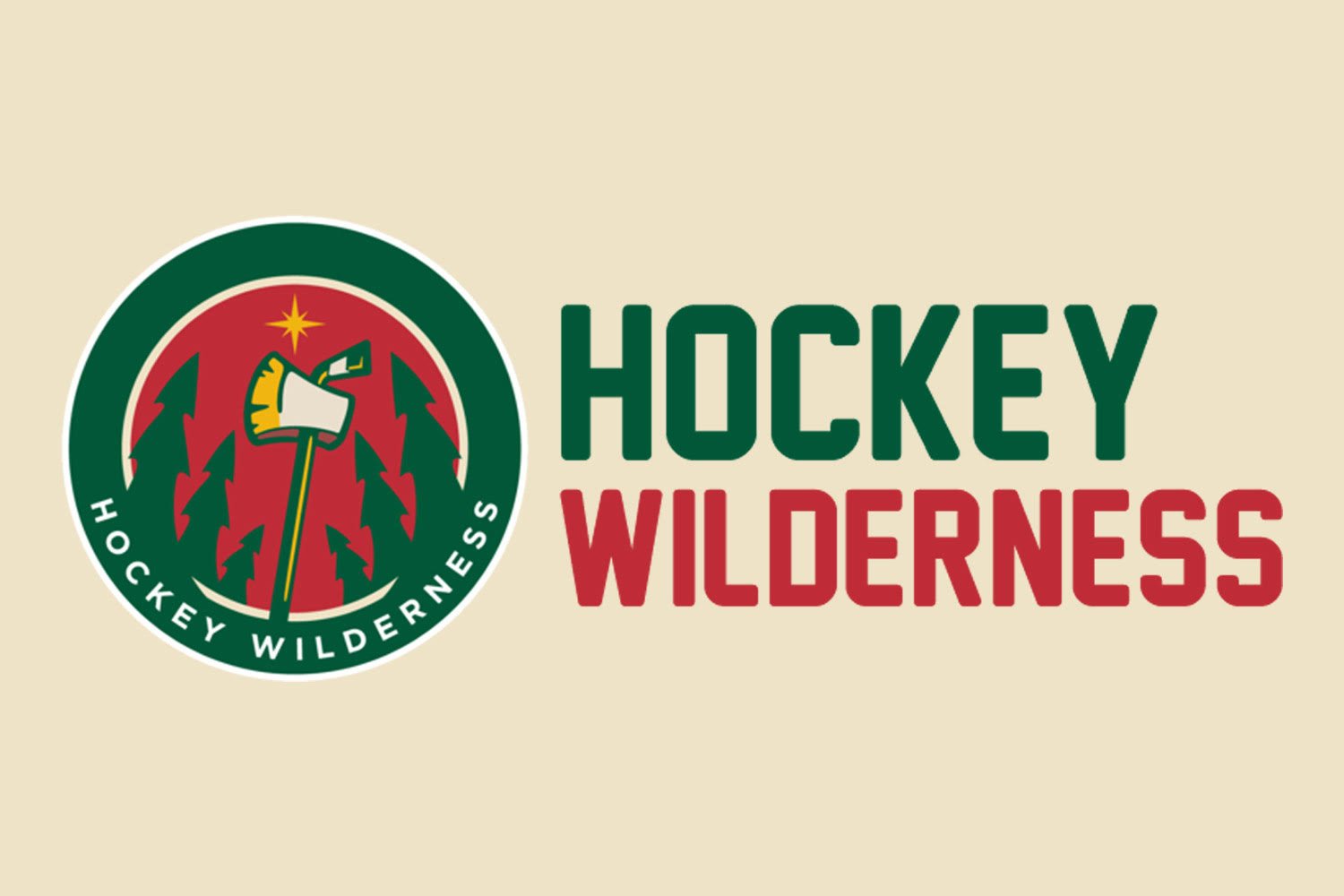 MINNESOTA WILD AT MONTREAL CANADIENS
6:30PM Central, Bell Centre, Montreal, Quebec
TV: Fox Sports-North
Radio: KFAN 100.3 and affiliates
Streaming: Fox Sports Go app
The good news is that the season is still relatively young, and there is still plenty of time for the Wild to bounce back. But that's about all I have right now in terms of positivity.
The Wild keeps finding ways to lose. It actually did dominate the play for much of last night's game in Toronto, but more weird goals against and another round of "making the other team's middling goalie look great" would ultimately doom Minnesota once again. When things have gone well for this team in past seasons, even on nights when it would find itself behind in early stages of a game, the tying goal would always seem to show up when it was needed. But that tying goal has been noticeably elusive this season, so this bit of falling behind and chasing the game is getting old very quickly.
Minnesota has now lost three straight and has wedged itself deep in an ugly rut. In Monday's game in Boston, the Wild looked horrible and got what it deserved against a team that was loaded with AHL fill-ins. Last night in Toronto, the Maple Leafs were without superstar Auston Matthews for the first time in his young career. Minnesota looked a lot better, but it would still be hard to proclaim that the Wild "deserved" to win.
Bruce Boudreau, speaking to media on Wednesday night, said that things always get worse before they get better. Let's hope that Monday's loss, "The Embarassment in Beantown," was the worst of it, and that Wednesday's disappointing defeat was actually a step in the right direction. We've seen what can happen when losses start to pile up for the Wild… *Cough* Swoon! *Cough*… and the team cannot afford to go through that this early in the season.
The Wild handled Montreal a week ago in St. Paul, and it gets another crack at it tonight, though Minnesota will be on tired legs. With Alex Stalock at home for the birth of his second child, it wouldn't be shocking to see Niklas Svedberg make his Minnesota Wild debut. Devan Dubnyk will start his second game in as many days.
MONTREAL CANADIENS
The question of the day after last Thursday's game at Xcel Energy Center was, "Gee, what's wrong with Carey Price? Didn't it look like there was something wrong with him?" Well, it turns out there was something wrong with him, as he missed the team's practice the following day and hasn't returned to action since. Coach Claude Julien told the Montreal Gazette on Tuesday that Price is dealing with a "minor" lower body injury, and it is not related to his severe knee injury two seasons ago. Price skated alone yesterday, but the all-world netminder was moving pretty gingerly.
Replacing Price the past couple games has been rookie Charlie Lindgren, who was called up from the Laval Rocket when the news of Price's injury hit. Lindgren, who had been mediocre in the AHL, has had two exceptional performances at the NHL level, turning in a 38-save shutout over the Blackhawks and stopping 29 of 31 in a victory over the Golden Knights on Tuesday.
Additionally, top centerman Jonathan Drouin suffered an upper body injury in Tuesday's win, and is questionable for tonight's game. There isn't a ton of depth for this squad up the middle, so that could be another big injury-related break for the Wild on this road trip. It has to take advantage of one of these banged up teams, doesn't it?
Despite the injury woes, Montreal has won three straight since losing to Minnesota, and at 7-8-1, it is no longer the bottom of the Atlantic Division barrel. The Wild and the Habs are two teams moving in opposite directions right now.   
STORYLINES
Since Devan Dubnyk again didn't have his "best" game last night, I'm making a GUESS that Svedberg gets the nod. The Swede was rushed to Toronto on emergency conditions yesterday, and was dressed and on the bench for last night's loss. He performed admirably during Minnesota's pre-season, and made it seem—even if it was only cosmetic—that he could be creating some competition for the NHL backup gig. He was ultimately sent to Iowa, where he has been… ok. Per HockeyDB.com, Svedberg is 3-6-0 with a 2.84 GAA and .904 save percentage. It's not uncommon for goalies to rise to the occasion when they first come up to the NHL, though, as has been the case with Montreal's Lindgren. So IF Svedberg plays, hopefully he can steal a little of his opposition's mojo. That's totally the goalie matchup you would have predicted in this game a couple weeks ago, right? Lindgren versus Svedberg? UPDATE: My guess was wrong, as Mr. Russo said on Twitter this morning that Svedberg will not play. We need Duby at his best!
Jason Zucker is back! The speedy forward has been extremely quiet since the birth of his first child (babies are becoming a theme for this team lately… perhaps there's something in the Wild's water bottles?), but made quite of bit of noise last night, scoring the first two goals of his fatherhood. As our reader, Spookshow, astutely commented before the Boston game, a road trip probably does Zucker some good, as there isn't a ton of sleep to be had for new parents at home. He was Minnesota's best player through the first month of the season, one of the few guys keeping the team afloat. Boudreau is undoubtedly counting on him to buoy the team back to the surface now, so Zucker's big performance last night bodes well for both the player and the club moving forward.
2 for 27! One of Zucker's two goals actually came on the power play last night, and it was just the second conversion on the manpower advantage in the Wild's last 27 tries. I opined here recently that the primary issue was ineffective movement of the puck through the neutral zone, which was constantly eliminating any chance for the Wild to get set up offensively. When on the PP, the Wild has actually had plenty of offensive zone time the last couple games, though, so it did seem like a breakthrough was inevitable. More PPG's please!
INJURIES
NO—Zach Parise or Charlie Coyle, though Michael Russo of The Athletic reported that Coyle is close to skating again.
In addition to Price, Ales Hemsky is still concussed and David Schlemko has yet to play a game for the Habs. As previously mentioned, Julien told the Montreal Gazette that Drouin is "50-50" to play tonight.
The Gamethread will post at 6PM Central. Below are the projected lineups, thanks to DailyFaceoff.com.