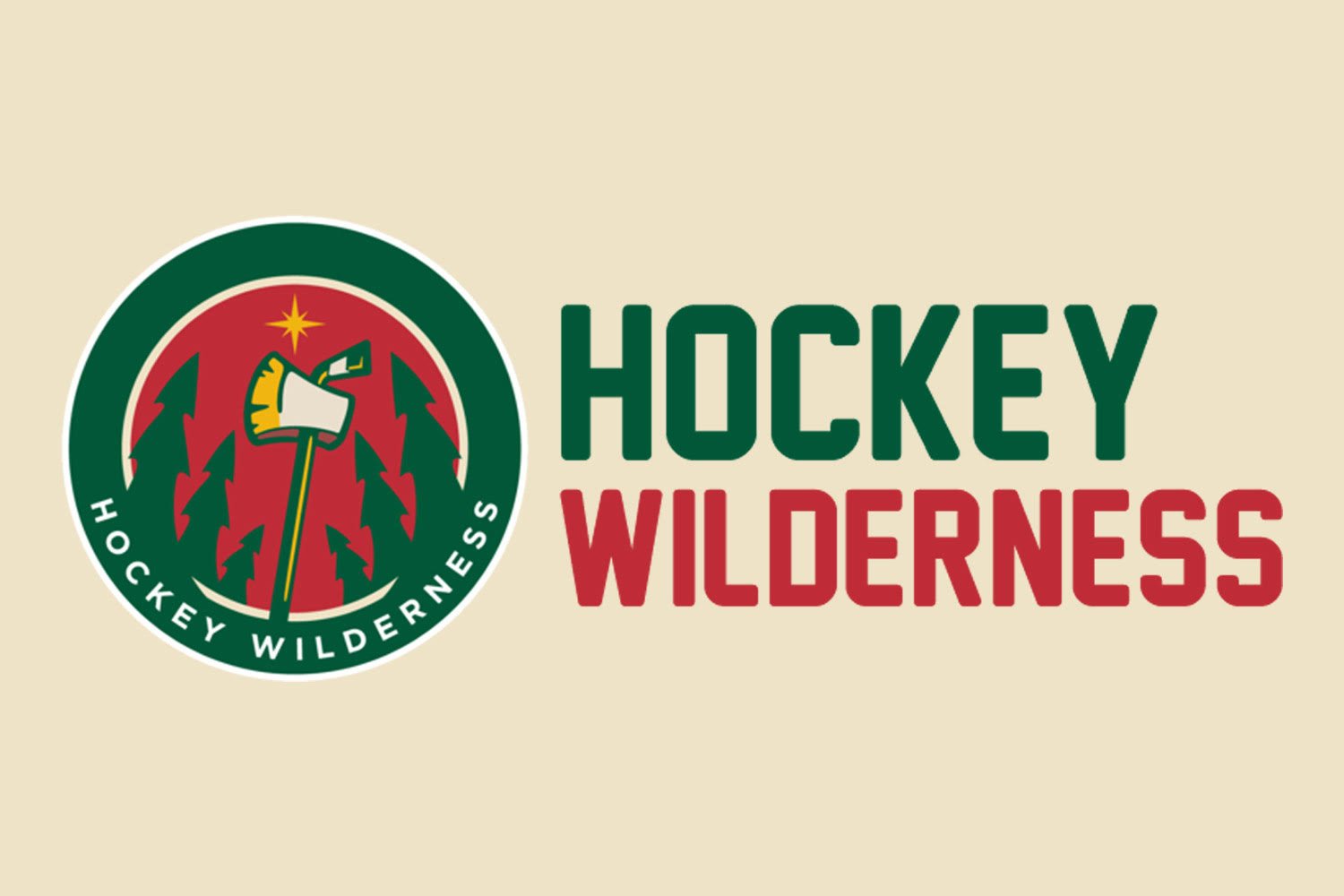 While collegiate hockey is split into divisions and each division is composed of conferences, some teams choose to go it alone. There are many reasons for why a team might be independent, but whatever the case may be, there are currently six independent DI women's ice hockey programs. Historically, none of these independent teams played the minimum required twenty games against other DI schools to be eligible for the NCAA tournament—most of their opponents have typically been DIII schools—much less reach the frozen four. However this year these schools banded together to play each other for the minimal twenty games, which suggests one of them could potentially reach the national tournament.
To read more about this situation, click here for BC Interruption's coverage, otherwise, please progress with reading about how the independents are doing this year. After all, the teams are on their midseason break, as of December 9th, which makes this a fine time to see how their seasons are progressing. Who knows, maybe one of these teams will make it out to Ridder Arena and Frozen Four, though that would certainly be a surprise.
Franklin Pierce Ravens
The Franklin Pierce Ravens have existed as a women's hockey team since the 2012-13 season. David Stockdale has been their coach since the beginning and the team as a cumulative record of 87-45-7 against a mixture of mostly DI and DIII teams. Historically considered a DII team, the Ravens played as a DII independent team, then for ECAC East and the NEHC, both DIII conferences. The 2017-18 season is the first time Franklin Pierce has been considered a DI team and they are independent again—save for the one year agreement to repeatedly play with the other teams in this article.
The Ravens have a record of 7-6-1 this season. While they technically have no conference, the team is 2-6 against other DI teams and those all happen to be games against other independent teams, which their website schedule labels as conference games. Will this be a wildly successful year for the team compared to previous ones? Unlikely, as Franklin Pierce is (hopefully) facing much stiffer competition, though their schedule does not include any meetings with traditionally recognized conference DI teams. The Ravens resume their season on January 7th against the Johnson & Wales Wildcats, a DIII team.
Holy Cross Crusaders
There has been a women's hockey program at Holy Cross since the 1999-2000 season. Originally part of the ECAC East DIII conference, the Crusaders moved to the NEHC for the 2015-16 season and then became a DI independent program for the 2017-18 season. Next season they are set to join the WHEA as the tenth program in the conference. Jane Ford was the head coach for the inaugural season after which Peter Van Buskirk stepped into the position and remains there today. Holy Cross has a cumulative record of 286-158-31 from playing DI and DIII teams.
This season the Crusaders are 6-5-2 overall, which also happens to be their record against DI teams as this season their schedule does not include any matches against DIII teams. That's a change since last year and is likely part of the program's preparations for next year, along with playing a fair number of games against conference DI teams. Their biggest coup of the season likely came when Holy Cross shutout Harvard 2-0 on November 18th to split their series. This is the only win for Holy Cross that didn't come at an independent team's expense. Their schedule page suggests that Holy Cross plans to participate in the NEHC Open Tournament, a DIII tournament, for their post season. The Crusaders next play on January 5th when they host Post.
Post University Eagles
Post University has a young women's hockey program, which only dates back to last season. They were initially a DII independent team and then switched to DI this season. Heath Isaacson is the head coach and while last season the program went 0-23, they're clearly working hard to establish themselves as viable. Especially since they've agreed to repeatedly play all the other DI independents, which is fantastic experience for the young team.
If they were part of a true conference Post would be at the bottom, but they're improved drastically since their inaugural season. So far their "in-conference" record is 0-6-0, which also happens to be all the DI games, and 1-10-2 overall. The Eagles' historic first win was a 4-3 OT victory off Lebanon Valley College on October 28th and that was after their program's first tie, 1-1, against them the night before. Post's other tie came on December 1st, 2-2 against New England College. The Eagles ought to feel great about these improvements and their next goal must be a win against a DI team, though they'll gladly take wins wherever they can take them. Post's next opportunity for self-improvement occurs on January 5th when they visit Holy Cross for a series.
Sacred Heart Pioneers
The Sacred Heart Pioneers first hit the ice at a DIII women's hockey program for the 1996-97 season. Initially played for the ECAC East, they eventually moved up to DI as an independent for the 2003-04 season and have stayed in that position ever since. The Pioneers had a string of coaches that never lasted more than two seasons when they ran a DIII program, but Thomas O'Malley became head coach when they went to DI and has remained ever since. Sacred Heart's overall program record is 236-281-34 and 149-224-27 as a DI school, though even this season their schedule is composed of DI and DIII play.
The Pioneers are 12-3 overall this season and 5-3 against DI schools. This is a pretty good place for the team to be at the midseason break, as they have a much better win percentage than they did at this time last season. Sacred Heart is on course to beat last season's record of 18-9-2—which also happens to be the program's best—and have already racked up enough wins to eclipse the three years before that. While all of the DI teams Sacred Heart has played so far have been independent, they do play a series against Brown to kick off the second half of their season later today, December 29th.
Saint Anselm Hawks
The Saint Anselm Hawks first dropped the puck for their women's hockey program in the 2004-05 season. Dave Flint was the program's first head coach and the current coach, Kerstin Matthews, replaced him starting with the 2008-09 season. Starting as a DII program Saint Anselm played in the ECAC East DIII conference until the 2015-16 season when they switched to the NEHC. This is the first season the Hawks have been a DI program, though some at the college wish the women's hockey team switched to a DIII program. Considering the fact the Hawks' cumulative program record is a highly successful 273-69-17, against a mixture of DI and DIII teams, it seems the team is ready to punch up, not down. Especially as program's participation in the pseudo conference this season seems like the first step toward becoming eligible for the NCAA tournament and perhaps joining a conference.
The Hawks are at the top of their game with a 10-1-1 record overall and 8-0-1 "in-conference," which also consists of all their DI opponents. Their lone loss was 2-3 to Bowdoin on December 2nd—though they also lost their exhibition games against Norwich and the Chinese National Team back in October. The tie was 0-0 against Holy Cross on December 8th, which must have been a poor way for the Hawks to enter the midseason break. There's no reason to think they won't dominate the second half of their season as well and frankly it's a shame Saint Anselm doesn't have any games against conference DI teams, as that would be a true test of their strength. Saint Anselm resumes their season against Connecticut College on January 9th.
Saint Michael's Purple Knights
The Saint Michael's has a slightly more varied program history compared to the rest on this list. Starting in the 2000-01 season as an independent DI program, the Purple Knights switched to DII the next year and played for in a DII conference, the ECAC East, until the 2015-16 season when they went to the NEHC. As of the 2017-18 Saint Michael's is back to being a DI independent team. Head coach Chris Donovan has seen the Purple Knights through all of these changes and the program has gone 73-333-18 playing DI and DIII teams.
Saint Michael's is 2-10 this season and 2-6 against DI teams, all of whom are independent. After sweeping Post their opening weekend, it's simply been a string of losses for the Purple Knights, which must have made a midseason break a welcome respite. At least they're still on track to match last season's win record and could potentially have a highly successful season for the program if they just an upset or two along the way. Based on their schedule the Purple Knights are expecting to participate in the NEHC Open Tournament for their postseason, but who knows if they'll get very far. Saint Michael's hopes to break the losing streak on January 5th when they resume their season hosting Southern Maine.