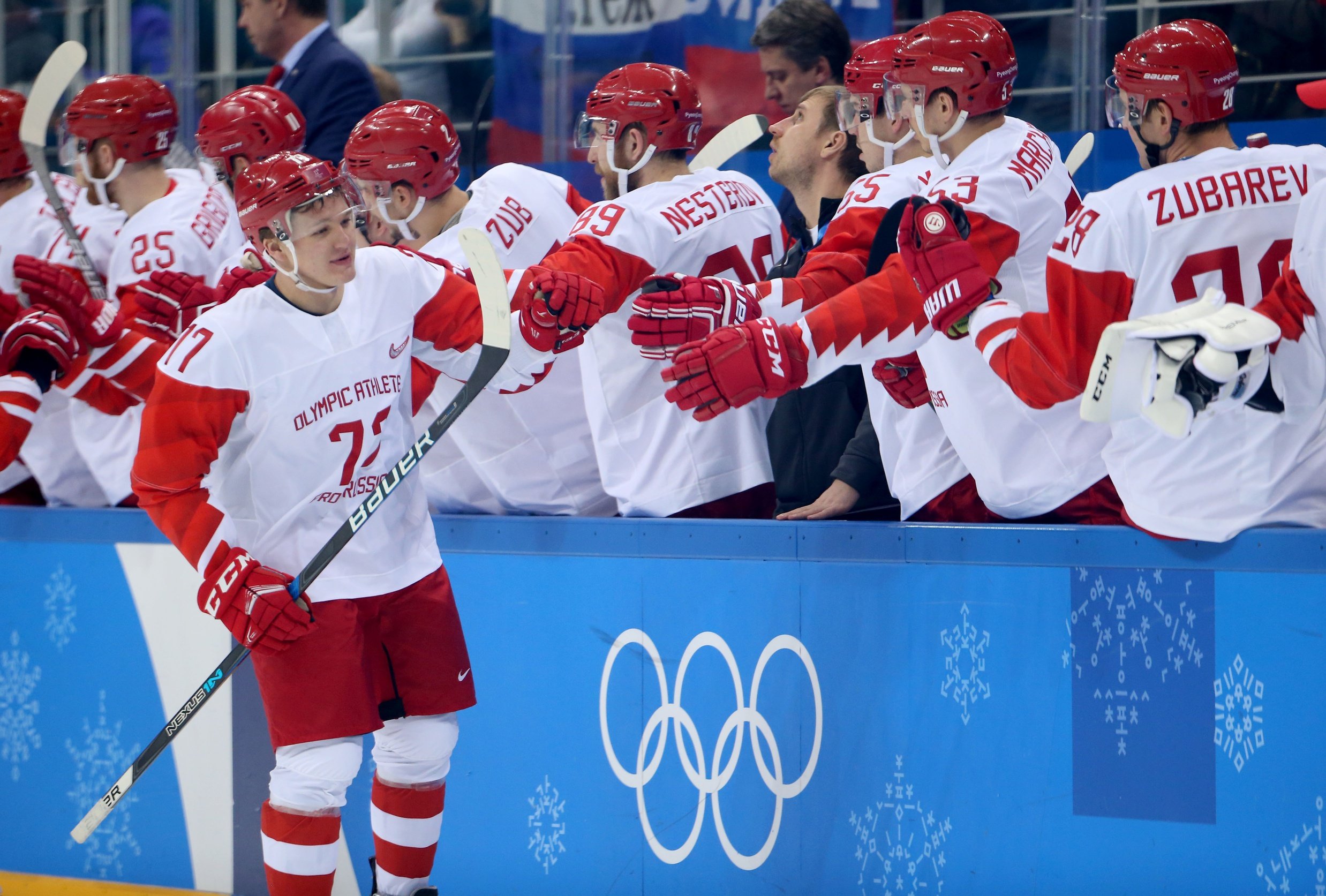 When you're adrift in an ocean of unending mediocrity, you'll reach for any life preserver available. For the Minnesota Wild fanbase, that means latching onto the hope that prospects present. Losing 12 seconds into overtime in an elimination game is a lot easier to stomach when you've got a kid on the way who scored 50 goals playing for his junior team.
The hype train for Minnesota's prospects is picking up steam. Kirill Kaprizov finally got his invitation in the mail and signed a contract in Minnesota. He'll be an early favorite for the Calder Trophy this season. 2020 first-rounder Marco Rossi also figures to step into the NHL, and may have a shot at best rookie himself.
It's easy for a Minnesota-based site to talk about how Wild prospects are good. We were probably incredibly stoked when the prospect pool was headlined by solid middle-six types like Joel Eriksson Ek, Jordan Greenway and Luke Kunin. It happens, and you'll have to forgive us when it does.
This time, however, you can believe us when we hype up Minnesota's prospects. We have backup this time. With the conclusion of the 2020 Draft, prospect lists are dropping, and Minnesota is showing well on them.
Let's start with The Athletic's Scott Wheeler, who released his top-50 prospects last week. Rossi is the headline here, coming in third behind only Alexis Lafreniere and Quinton Byfield. His reasoning? Rossi's advanced two-way game nudges him ahead of fellow superstar prospects like Tim Stutzle, Trevor Zegras and Cole Caufield.
The Wild continue to make waves in the rankings, with Kaprizov ranking 13th and Matt Boldy topping out at 23rd. Wheeler expects Kaprizov to "immediately become arguably their most dangerous offensive player" in a lineup that includes Kevin Fiala. He also believes in Boldy to take a big leap from the 26 points he scored for Boston College.
J.D. Burke of Elite Prospects is also high on the next wave of Wild talent. He released his top-75 early in October, just before the Draft, and Minnesota shows well there, too. Kaprizov and Boldy again take center stage, placing seventh and 23rd, respectively, but some new additions make the list.
Center Alexander Khovanov comes in just behind Boldy at 24, citing his playmaking skill, smarts and willingness to play physically. WHL scoring leader Adam Beckman sees his shot propel him to 41st. As for Rossi, Elite Prospects ranked him fourth among 2020 Draft prospects, which would likely put him in the top-10, were this list created three weeks later.
While The Athletic's Corey Pronman has yet to release an overall prospect rankings, his organizational and 2020 Draft rankings sorted all prospects into tiers. There are 105 prospects who qualify as rookies that Pronman rates as "Very Good" (projecting as a top-6 forward / top-4 defenseman) or better.
It won't surprise you that Minnesota is all over this list. Kaprizov and Rossi both rate as "High-End" -- projected top-line forwards -- which would place them somewhere between eighth and 22nd in his total rankings. Boldy is on the bubble between High-End and Very Good, meaning he's in the 23rd to 44th range.
Khovanov, Beckman and smooth-skating offensive defenseman Calen Addison all get Very Good grades, putting them in the top-105. Minnesota's six prospects in this group is third in the league, with only Los Angeles (eight) and Ottawa (seven) surpassing them.
Not all prospects work out, of course. Just because the Wild have exciting players on the way doesn't mean they'll develop into impact NHLers. But amassing talent is the first step to becoming a contender, and even if these players don't reach their ceilings, they could all become very solid players (e.g., Mikael Granlund, Charlie Coyle, etc.)
Another advantage to this is that when these players start playing, they'll be cheap. With the exception of Kaprizov, all these players will be on Entry-Level Contracts for their first three years. The Wild have to deal with both a flat cap and a roster laden with expensive veterans, so getting impact on these ELCs will be a godsend.
Even past the four-to-six prospects getting national attention, there's plenty to be excited about in the Wild's farm system. 2019 second-rounder Vladislav Firstov was nearly as productive as Boldy at UConn last year, scoring 23 points in a much weaker program. Goalie Kaapo Kahkonen won the AHL's Goalie of the Year award and may find himself in the NHL next season.
Minnesota's 2020 Draft earned rave reviews as well. Both center Marat Khusnutdinov and defenseman Ryan O'Rourke could have gone in the first round. Minnesota scooped them up with early seconds. Fifth-rounder Pavel Novak scored over a point-per-game in the WHL, production comparable to first-rounders Ridly Greig and Ozzy Wiesblatt.
Again, it's super easy to be carried away by prospect hype. Every team can point to their prospects and crow about a brighter future coming. This time, however, it really does seem that the Prospect Fairy has been coming to the State of Hockey with unusually great frequency. So go ahead, you have permission to be excited. If you're wrong about it, you'll at least not be any more wrong than the experts.