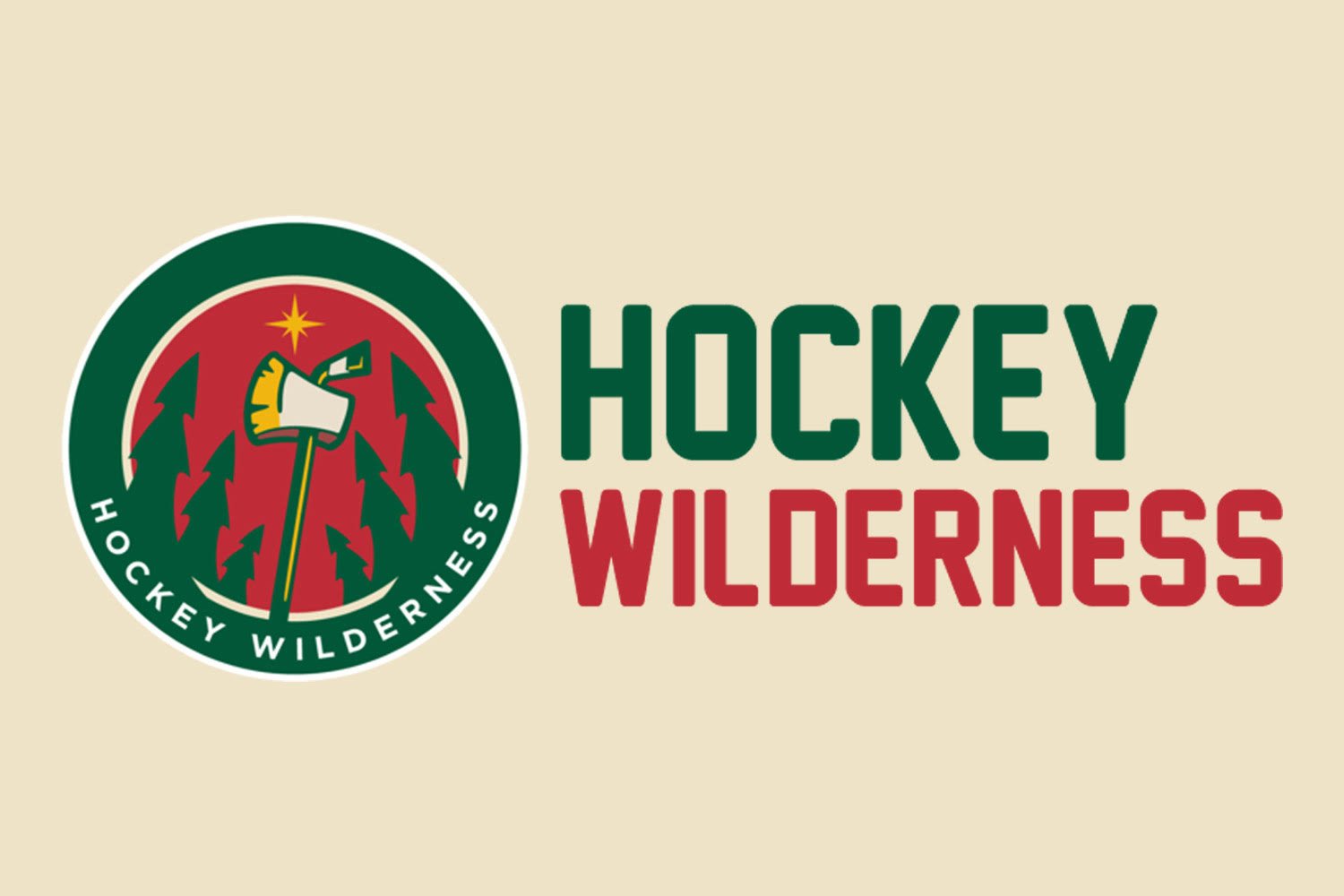 With the Las Vegas Flamingos being awarded a team and entering the NHL next season, the biggest question in the league is "How will this affect my favorite team?"
Because, whether the rest of the league, general managers, coaches, players and fans like it or not, they're gonna affect every team. In June, they will pull a player from each team via the expansion draft.
There are limits. The rules will exempt first-and-second year professional players and unsigned draft picks, for example. Teams are also able to protect a goalie, as well as either 7 forwards and 3 defenseman or 8 skaters.
For some teams? That's no problem. If you're the Colorado Avalanche, you probably don't have 7 forwards you'd even want to keep. Or maybe you're a top-heavy contender like the Pittsburgh Penguins.
But if you're a team that relies on depth? That's gonna hurt a bit more. A team like Nashville isn't going to take kindly to losing a defenseman or top-6 forward. Or a team like Tampa Bay, who won't love losing one of their many good young forwards, either.
Or, you know, the Minnesota Wild.
The upcoming expansion draft has got to be giving Wild general manager Chuck Fletcher some headaches. A combination of lots of depth at forward and the blue line and more no-move clauses than he'd care to admit has given him no way out of this: He will lose a player he's fond of.
So it's not a matter of if Minnesota can save everyone they want to keep. It's a matter of protecting only the most essential players to the team's long-term success.
But who are those players? It's a tough call, and the perceptions can change rapidly. As Wild fans, I'm sure you can think of a player whose performance the last 4 months has changed your mind on his value completely.
So, mid-way through the season, and with 4 months before the draft, let's take stock and see who is worthy of protection, and who is best to leave exposed. We'll revisit this again after some time.
But without further adieu, let's go.
Forwards
Automatically protected: Mikko Koivu (NMC), Zach Parise (NMC), Jason Pominville (NMC)
1. Mikael Granlund, RW: Coming into the season, I would have been fine leaving him off the protected list. It felt to many that if he was going to fulfill the massive potential he had back when he was drafted, it wasn't going to be in St. Paul.
I, along with many others, was very wrong.
Now blossoming on the wing, Granlund has a very realistic shot at eclipsing the 70-point barrier, which has happened only 3 times in franchise history. Throw in the fact that he's a key element of the best two-way line in hockey, and there's no way you can't leave him unprotected. He's #1 with a bullet right now.
2. Nino Niederreiter, LW: Granlund's ascension knocks Niederreiter down a peg from where he was at this offseason, sitting in the top spot on the Hockey Wilderness Top-25 Under-25.
This doesn't make Niederreiter any less valuable to the club. To his credit, Niederreiter has been thriving despite bouncing up and down the lineup. Both Eric Staal and Erik Haula see their performance dramatically improve alongside Nino, as he single-handedly tightens their lines defensively.
His offense is flourishing under head coach Bruce Boudreau as well. He leads the team in power play goals and has been a good goal-scorer and better playmaker at 5-on-5. The only thing holding his point totals back is his time on ice. And even then, he (and the next player on this list) could still be the only person in the post-2004-lockout era to get 60 points with less than 15 minutes a night.
He might be hard to sign as an RFA this summer, but he'll be even harder to replace.
3. Jason Zucker, LW: The story of Jason Zucker's breakout is often framed as Granlund and Koivu elevating his game to new heights.
That's not the whole story. It's true that before being stapled to Koivu and Granlund, Zucker had just 7 points in 18 games. But here's the thing: Granlund had just 10. Koivu? Only 7. Both played more minutes, got special teams time, and weren't on the fourth-line like Zucker was.
But once Boudreau put them together on a fateful night against, it was off to the races. Literally for Zucker. His torrid pace ever since has taken the league by storm, and he's now tied with Connor McDavid for the league-lead in 5-on-5 points. He's elevated Granlund and Koivu by functioning as a one-man breakout machine for them, but he's always had that speed to generate scoring chances. What's new is his passing ability. He's got 22 assists, more than double his career-high, and some of these passes are as pretty as anything you'll see from Granlund.
This isn't to say that Granlund and Koivu are mere products of Zucker, but Zucker's elevated them as much as the two Finns elevated Zucker. If you wanted him at #1 on this list, I wouldn't argue.
4. Eric Staal, C: In a vacuum, is Staal number 4 on this list? Maybe, maybe not. He's second on the team in points, able to drive the offense of the first line, and has been good on both the power play and penalty kill. That's good. That's essential.
But he's 32, and if the Wild need him after the remaining two years of his contract, something will have went horribly wrong. Simply put: The Wild's future doesn't rest with Staal, and ideall, you'd protect the players who are part of your future.
His saving grace is not just his performance this season, but his importance to a team in win-now mode. Without Staal, Minnesota will enter next season with the depth chart consisting of Koivu, Haula, and then either wingers who are far less effective at the pivot (think Granlund), or untested options. The only way Minnesota can justify losing a top-6 center without a ready replacement is if the win the Stanley Cup. Staal (and his affordable contract) stays.
5. Charlie Coyle, RW: Charlie Coyle is the first cut here, and the hardest one to make. Coyle is also having a career year, just 4 points shy of his career-high with just 30 games left. He also has an insanely affordable contract, paying him a hair over 3 million for the next three seasons.
So why is he the first cut? It mostly has to do with the fact that he's good at a lot of things, but not great at anything. Granlund's vision is supreme. Niederreiter's one of the best two-way wingers in the league. Zucker's extremely fast and an offensive dynamo. There's something to be said about Coyle's all-around game, but he hasn't stood out like the others.
It doesn't help that Alex Tuch has many of the same attributes Coyle has: Size, great hands, and a hard shot. If Tuch is able to consistently go to the net in ways Coyle never really has, Minnesota will have a ready-made replacement for Coyle.
6. Erik Haula, C: Haula was probably right on the bubble of being protected before the season, but has fallen out of the discussion.
Not his fault, really. He's doing what he did last season: Holding together the third line, scoring goals, being fast. Doing Haula things. But while he's stayed the same, others have elevated their games and raised their stock.
7. Chris Stewart, RW: Stewart's had some goals, been an unlikely shootout specialist, and is by all accounts good in the locker room. All the same, he won't be protected, he won't come close to making it, and Vegas won't consider picking him.
8. Tyler Graovac, C: Solid enough depth player, but Vegas will aim higher.
9. Jordan Schreoder, C: Same as Graovac, just older.
10. Kurtis Gabriel, RW: If Vegas wants an enforcer, they can knock themselves out, I guess.
11. Zack Mitchell, RW: At least Gabriel has an NHL point.
Defensemen
Automatically protected: Ryan Suter (NMC), Mike Reilly (Second-year exemption)
1. Jared Spurgeon, RD: At this point, even the skeptical are converts. Spurgeon is a legitimate top-pairing defenseman. He's the best puck-mover on the team, and he, like Ryan Suter, is very good at defensive positioning to limit shots from prime scoring areas.
And he's good offensively, too. His 1.11 Points/60 at 5-on-5 is in the range of guys like Dustin Byfuglien, Tyson Barrie, and Seth Jones, and he's been a huge weapon on the power play as well. Over the past four seasons, Spurgeon is 11th* among defenseman in PP Goals/60, thanks to smart pinching on the man advantage.
Find anything bad to say about Spurgeon, I dare you. He's a lock to be protected.
2. Matt Dumba, RD: I suspect this will be the most controversial on this list.
We'll get into Jonas Brodin, whom Dumba knocks out of the protected list, later. But first I want to speak first specifically about Dumba's merits.
A slow start (7 points in his first 23 games) may have given a lingering perception that Dumba's having a down year offensively. That's not true. Dumba's on track to beat his career-high in not only points (39, up from 26 last season), but points-per-minute at 5-on-5. This is pretty significant, because he's getting a heavier workload and less sheltered minutes than ever.
"But he's a defenseman! "Defense" is in the name!" some may say. And they're right! It's true that Dumba's shot metrics are below what they were in previous seasons (though this is also true of Spurgeon and Suter). But this is indicative of a team-wide trade-off of conceding more shots, but lower-quality scoring chances.
It may surprise you, but Dumba trails only Nate Prosser in Scoring Chances Allowed per 60 at 5-on-5. Even after adjusting for zone, that number is virtually identical to Jonas Brodin. What this should tell you? Dumba's cut down on the big mistakes that have plagued him in his first two seasons.
The next step for him? Combining those defensive improvements with his offensive abilities. If he can take calculated risks while still maintaining the trust of Boudreau and Scott Stevens, he should be a lock for Minnesota's last protected slot.
3. Jonas Brodin, LD: Even before this season, there were people debating whether to protect Dumba or Brodin. This debate has gotten more heated, maybe even tilted towards Brodin in general fan opinion, this season.
After a few years with pretty dreadful shot metrics, Brodin has improved considerably. He leads Wild defensemen in traditional metrics like Corsi and Fenwick, but is also dominating opponents in scoring chances. He's as good defensively as ever, but has shown under Stevens more of a willingness to move the puck up the ice, which is good.
But let's be honest, what really has caught everyone's eye is the points. Brodin has 16 on the season, just 3 away from his career-high. Seeing the defensive rock add offense to his game was intriguing, and boosted Brodin's stock.
But is this points spike real? Brodin's first 20 games saw him net 10 points, but since then, he's had just 6 in 23 games, which is much closer to traditional Brodin production. If your argument relies on his offensive breakout, you may be basing that on just 20 good games.
Is it close? As of right now, in a vacuum, yes, it's close. But give me the younger, cheaper player with the harder-to-replace skill set. I'm exposing Brodin over Dumba. Come fight me.
4. Marco Scandella, LD: Scandella has fallen out of protection discussion completely, as he's not been able to find his groove for about a year and a half.
Still, Scandella has tools. He's big, he can skate, and he has a great shot. He's also been a good penalty killer, and in theory (in a world where Suter isn't taking the PP minutes) would be good on the man advantage.
If he can right the ship and get back to the level he was two years ago? This is a different discussion. But until then, he's Vegas fodder, and the Wild might be happy to see his $4+ million cap hit come off the books.
5. Christian Folin, RD: Folin's still kinda young, but he's not been anything to write home about. With so much defensive depth, he won't be a consideration here.
6. Nate Prooser, LD: Prosser's had a good season in his role, and he should get credit for that. That said, he's 30, and he's a depth defenseman. Vegas will look elsewhere.
Goalies
Automatically protected: Devan Dubnyk (NMC)
1. Alex Stalock: If Stalock feels bad about being exposed, he can comfort himself with that $650K he'll be making next season. Not a bad life.
So, now that this monster is over, where do you stand? Let me know in the comments.