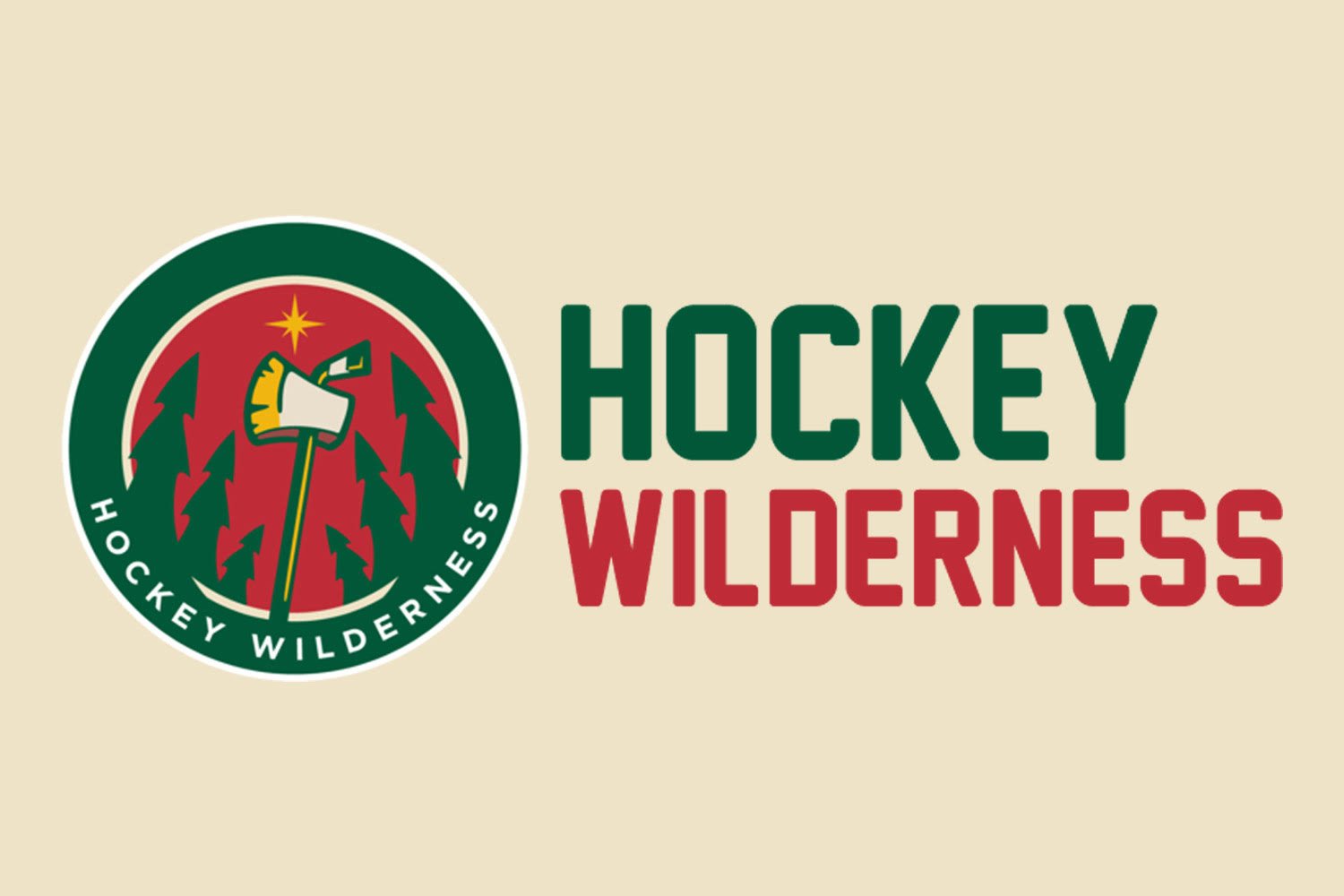 The first game or two of the preseason is more useful to just get used to watching hockey again than anything else, but during the Minnesota Wild's first foray into their slate of exhibition games, we got to do a little bit more.
We were, unfortunately, not able to actually watch the game — that ended up being a 3-2 overtime win for our favorite hockey team — but who needs that when the players and coaches talk at length about what happened? Head coach Dean Evason was seemingly bursting at the seams to discuss the two young players that are most likely going to be on the final roster.
There is this weird veil over the likelihood of both Marco Rossi and Calen Addison being in the lineup when the Wild open their season in a few weeks. There is a perfect hole on the blue line, due to Jon Merrill's injury, for Addison to immediately fill and be a contributor. And up front, with the lack of a true second center after Ryan Hartman, and the coaching staff moving Frederick Gaudreau to the right wing, it is fairly obvious that Rossi is walking right into that job. At least he more than deserves it.
"He killed penalties, played on the power play, he moved him with — when Kirill went out — put him with Hartzy and Gauds," Evason said of Rossi. "Clearly, it was just a tremendous pass. That's what he does, he's a distributor so he is just going to make those plays.
"Completely agree with you on his confidence. He looked, and he played, like he belongs."
Evason was full of compliments and is not fooling anyone if he says that Rossi has to earn his spot in the lineup. He's already too damn good to get fooled around with it! We know it's just formality at this point, but come on now.
At least with Addison, he will actually need to impress enough to keep his job when Merrill returns. We all know the top four guys — Jared Spurgeon, Jonas Brodin, Jake Middleton, and Matt Dumba — has a spot cemented for the entire season, but it will be a battle between Merrill, Addison, and Alex Goligoski for those two remaining spots.
But on Sunday, Addison did enough (scored a goal) to earn a shoutout from the coach and to tie him in with Rossi and talk about their progression together through the minors.
"Just calm on the blue line," Evason said. "Snaps the puck hard, clearly saw a lane and let it go. You know, both the guys you talk about — it's the progression. They have some confidence, and they play with confidence and it showed here tonight. ... And you have to gain that, and they gained it by playing in the American Hockey League, and then going through another summer, they get trained, they were able to train their bodies and mentally prepare. But both of them know what it takes to play here now."
Both of these guys are certainly better players than they were 12 months ago, or even four months ago, just by the natural law of progression and considering that they are so young.
While we can more than guarantee everyone reading this that both Rossi and Addison will be in the lineup for the season opener, it is still refreshing for them to more than earn it by putting in the solid game performances. Addison scored a goal and Rossi earned two assists — not bad at all!
We just hope that we can watch these two play in St. Paul for the next decade, and for them to be very good.