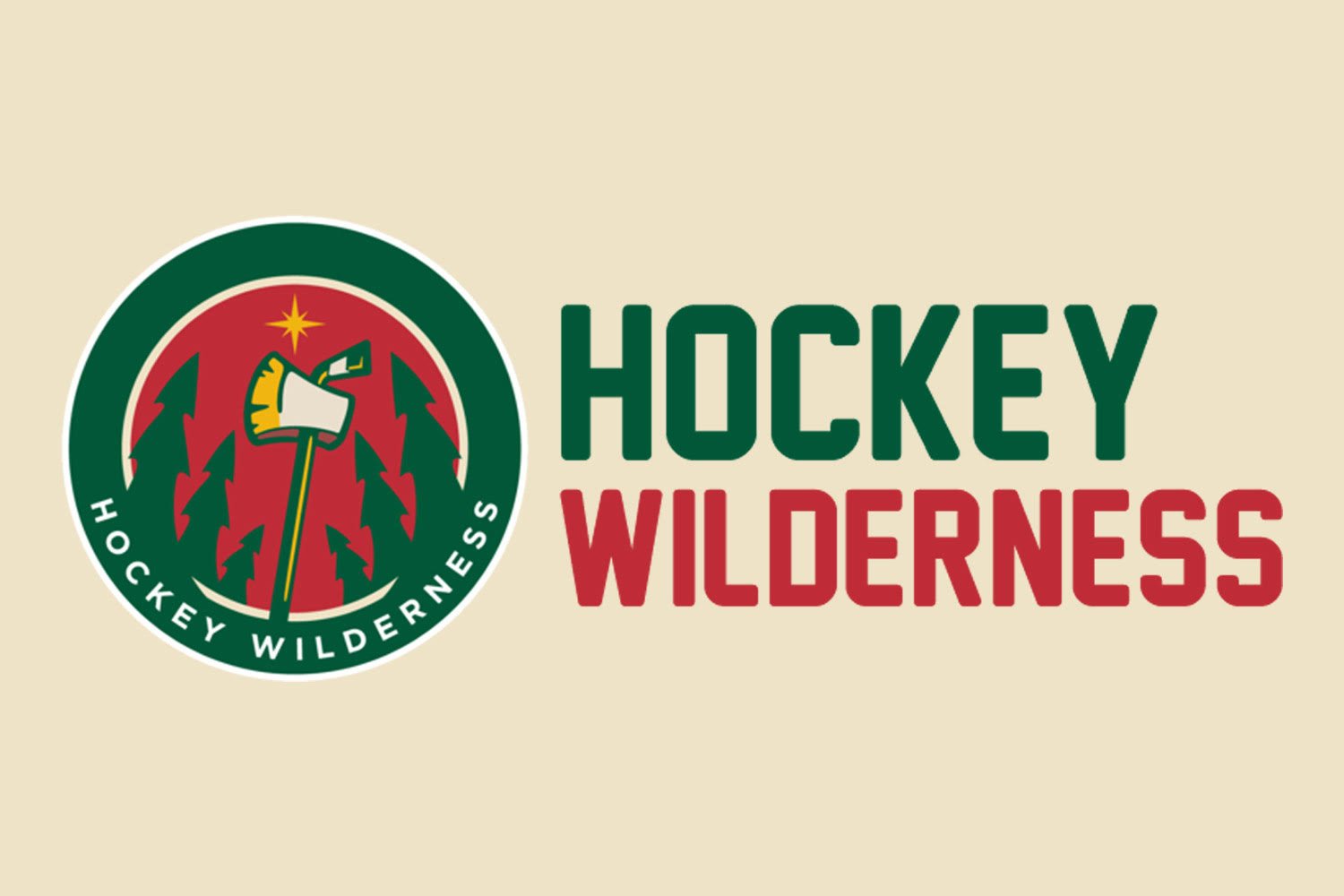 The Minnesota Wild are shrinking down their training camp roster and are trying to come up with anything close to their final decision two weeks before they open their season in Anaheim. While several players have made their way through the waiver wire en route to Iowa, there are certainly still significant attendees that are towards the top of the prospect pool.
Marco Rossi, Matt Boldy, Calen Addison — they're all still in the running for one of the final spots but are considered to be the organization's top prospects, of course they're still here.
Although, head coach Dean Evason recognizes that the dudes that are still in Minnesota certainly deserve to still survive after the cuts.
"You see the people that's still here," Evason said on Friday. "They're making cuts everyday. It doesn't mean that the people that are gone to Iowa aren't going to come back...We're still going to get a look. But we wanted to get down to one group."
The Wild still have four preseason games remaining, including one back-to-back, so they will be calling up guys currently at the AHL camp to get another run, but for now it's basically just the kids that can play and the NHL regulars.
One of those kids is Adam Beckman and he can definitely fucking score some damn goals. Like a lot of them.
Known primarily to be a mid-range shooter that snipes it past the opposing netminder with ease, Beckman has transitioned his game at the professional level and that seemed to have caught the attention of the Wild coaching staff.
"There's other things, obviously, to everyone's game beside scoring goals, but yeah, we have to score goals to win games and he scores goals," Evason said. "And he's done it his whole life, I assume, and he's continuing to do it here. Here's not intimidated by the situation, the environment, he's very vocal on the bench, he's engaged — he's having a great camp."
When it was pointed out that Beckman hasn't been getting his preseason goals by way of snapping wrist shots from the faceoff dots, bursting open the tops of water bottles, but instead getting into the greasy areas of the ice to poke a rebound behind the goal line, Evason praised Beckman's ability to not assume he can do the same stuff he's done in the WHL.
"It's funny because that is what we always say, there's not a shot he'll [turn down] and you get in this environment and you're like, 'oh boy, I better pass to Zuccarello,' he doesn't care, he just shoots," Evason said. "We talk about it all the time — that's wonderful and he's going to score goals like that but in the next step, the next level, there's not going to be that opportunity to shoot. So you have to do something extra to score goals, and that's what you're talking about: the dirty, greasy, get-to-the-net goal. You can still shoot, but that puck is likely not going to go in on an NHL goaltender on a regular basis; but that rebound, that competitiveness, but that grit level to find that second, third [chance], that will set you apart scoring goals, as opposed to just a pure shooter."
"The willingness is the key. You see so many guys that can score goals in junior hockey, and they can score goals, but they're not willing to pay the price at the next level. To battle through a guy, those bigger, stronger men, you know, 30-year-old men, as opposed to playing against a 16 to 18-year-old young man. So his willingness to compete in that area is real good."
Beckman is certainly not someone that takes professional hockey for granted. Even after leading the entire WHL in points, he transitioned well enough into the AHL during the weird shortened COVID-affected season, scoring three goals and five points in nine games before going back to Spokane once the season resumed. Now at just 20 years of age, he's competing really hard for a full-time role with the Wild and showing immense amount of ability to play with high-level players.
He is still a true afterthought when it comes to the Wild's top prospects, and even Evason was surprised to see him not as a secondary piece but really put in that work to make a mark. When asked about if his opinion on him changed at all in the last week, Evason was sure it has.
"Yeah, 100 percent," he said. "The Iowa guys have seen him last year and he performed extremely well when he was there, again, scored goals. He's elevated every day. Coming from up top with Billy, we're rewarding people who are setting themselves apart. You just mentioned, on our board, our thought process — he might not have been there, but now he is. So good for him, and we hope he continues to do that."
Beckman might not make the team and it would be rare for him to do that over players like Rossi and Addison. It makes total sense to continue down the traditional development path of a full year in the AHL before trying once again next year, but if he continues to score piles and piles of goals in Iowa and there is some injury or underperformance in the top-six, then maybe he should get a real look.
Give him some space, or not, and he'll put it in the back of the net for you. Just another young player to add into the pile of potential the future roster has.