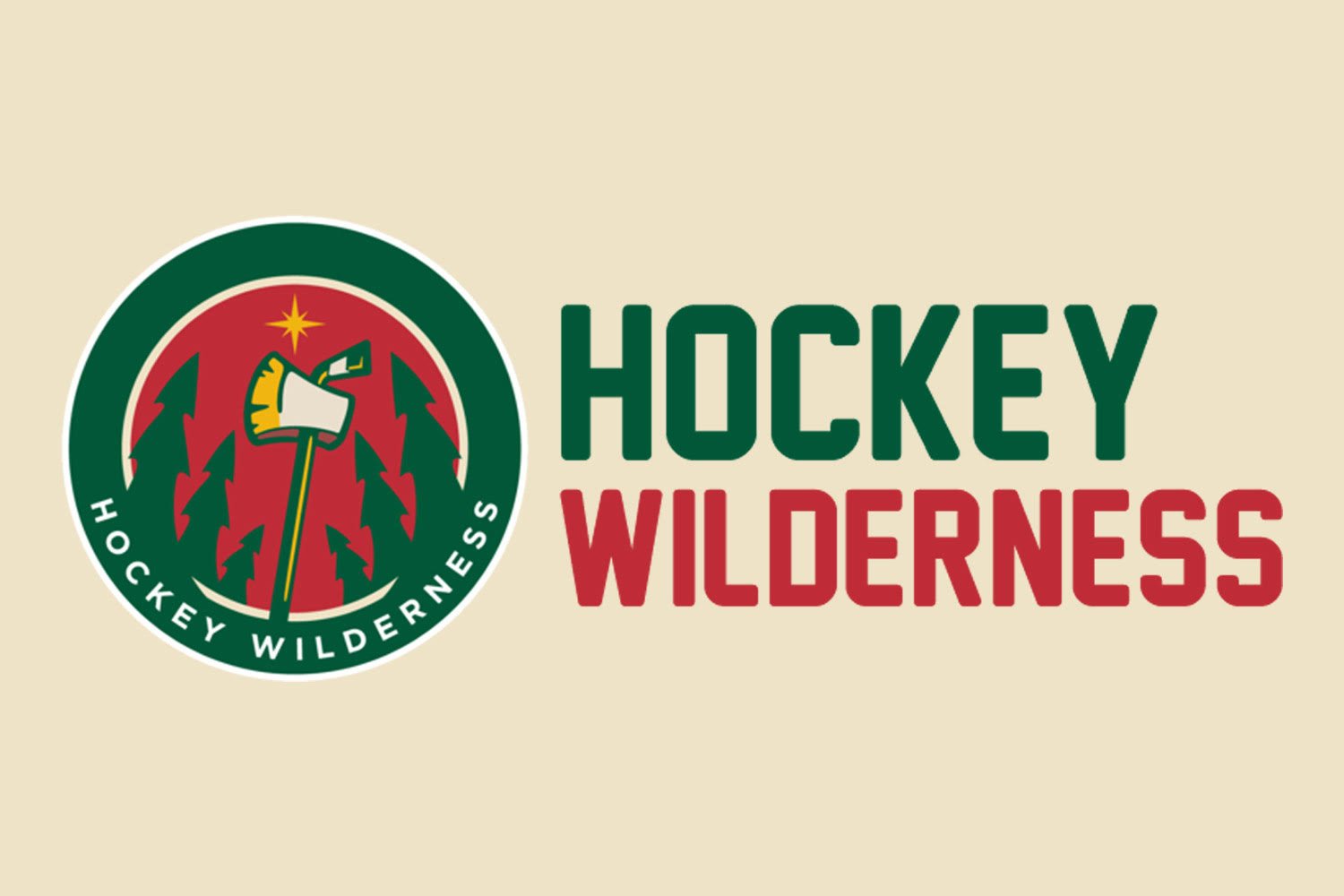 For the Minnesota Wild last year, it was all about Kirill Kaprizov and how a core would age alongside his development into an All-Star. Well, that's pretty much already been sorted out and he's undoubtedly a very, very good player that should be playing for the Wild next year.
Around Kaprizov, lay some talent, but it was a desperate search for someone to score goals outside of Kaprizov and his fellow offensively-gifted winger Kevin Fiala. That search led to some experimentation through the formation of certain lines and others being so cemented and ingrained in the identity of the 2020-21 Minnesota Wild that they were glued together, unable to separate from themselves no matter the injuries or game situation.
The inseparable trio of Joel Eriksson Ek, Marcus Foligno, and Jordan Greenway, certainly drove play and was one of the best lines in the league at getting more scoring chances than their opponents, but it doesn't have that spark of creativity — this group would grind out any skater facing them, but sometimes it just didn't necessarily have that edge to create something out of nothing. They had to work tirelessly for their goals.
And while that kind of play is usually rewarded by a coach, in his latest media availability, Wild head coach Dean Evason reflects on that certain line.
"When you look at it, you go, 'Geez, you can't touch that.' And then you go, 'Well, no.' If you did, and we play around with it, Foligno looks good with somebody or Greenway looks good with somebody or Eriksson Ek looks real good in the middle with that guy or those two guys," Evason said.
"We're going to try some stuff for sure and see how it works. Again, we've got a long training camp. We've got great practice time. We've got six (exhibition) games that we have to watch, so we're going to have a real good opportunity. It's nice now that we kind of know what works clearly in the past, but that doesn't mean that it's going to work in the future either. We'll definitely play around with some stuff in training camp, which will be fun for us as coaches."
There's going to certainly be some toying around with the lineups — and maybe Eriksson Ek will finally get some offensive skill on either wing. We won't be able to tell a cemented roster until the season-opening puck drop, but there are going to be new lines and new opportunities given to other players.
One of those little quirks of not finding any top centers this offseason, is sometimes giving players more of a leash that can play that position down the middle.
"I think back to a few years ago, four years ago maybe, we had no center-icemen," Evason said. "It's very difficult to try to put people that haven't played center into the center-ice position. Especially in the National Hockey League. We've got options at center-ice, we've got guys that we saw last year with (Ryan Hartman) and (Victor) Rask and (Nick Bjugstad) and (Joel Eriksson) Ek, we had people moving around the center-ice all over the place.
"Cleary we'd love to stay consistent, but it's such a long year that when you can have your team commit to playing with whoever, it doesn't matter who you're playing with as long as you're playing with a Minnesota Wild player, then you should be excited about that. Our guys committed to that last year and we don't expect them to not commit to that this year."
A key identity as a "Minnesota Wild player" is crucial and something that speaks a lot on what Evason is thinking heading into this season. If every player can commit to the same style of play, the same system, the same mentality of getting scoring chances and having those turn into goals, then does it really matter what player plays on the same line as another? There will be more talent up top, but being able to easily replace the foundational understanding of how they play the game of hockey, is significant for staying competitive through all 82 games.
It's almost a guarantee that there will be a sizeable injury to a center, or someone important, and then more experimentation will happen. But with the crew that they have piled together that are able to play down the middle — Eriksson Ek, new signing Frederick Gaudreau, Nico Sturm, Nick Bjugstad, Ryan Hartman, Victor Rask — there is enough talent there to maybe scrape by.
There is no doubt that there will be some centers that get a massive opportunity, larger than they could get on any other team, but with the Wild, there is also the looming threat of two very talented young forward prospects and even one blueliner that can spark some offense, on the horizon.
Marco Rossi, Matt Boldy, and Calen Addison are all set to at least get some games in this season. It just depends on their training camp and what the coaching staff sees in them, to determine where they start. All three of them are either going to be in Iowa or Minnesota to start the year.
"Absolutely. That's what we want. We want that competitive nature," Evason said, describing those three youngsters knocking on the proverbial lineup door. "If you're coming to a National Hockey League camp, you better be prepared to make the team. That's what you're doing there. Our minds are open. We don't close anything to, 'Well this guy is penciled here and that guy is penciled there.' Clearly, we have NHL contracts, so those are the people that are going to have an opportunity. But there's a lot of positions that are open and for sure young guys and/or older guys can come in and compete for a job. If they do that, we've got a training camp this year with lots of exhibition games, so there's no reason why everybody can't step up and compete for a spot on our roster."
To do so, they will have to climb over some heavily established NHL veterans for a spot. It's a challenge that GM Bill Guerin certainly designed intentionally, but one that will guarantee at least some capability to piece together a good team. Either there are a team full of experience and NHL-level players, or they have a majority of that with even better young stars waiting to break into the league. Either way, they're going to try and piece together a competitive roster.
We'll see how it works out, but we know next month we'll be overanalyzing the training camp forward lines alongside with you.