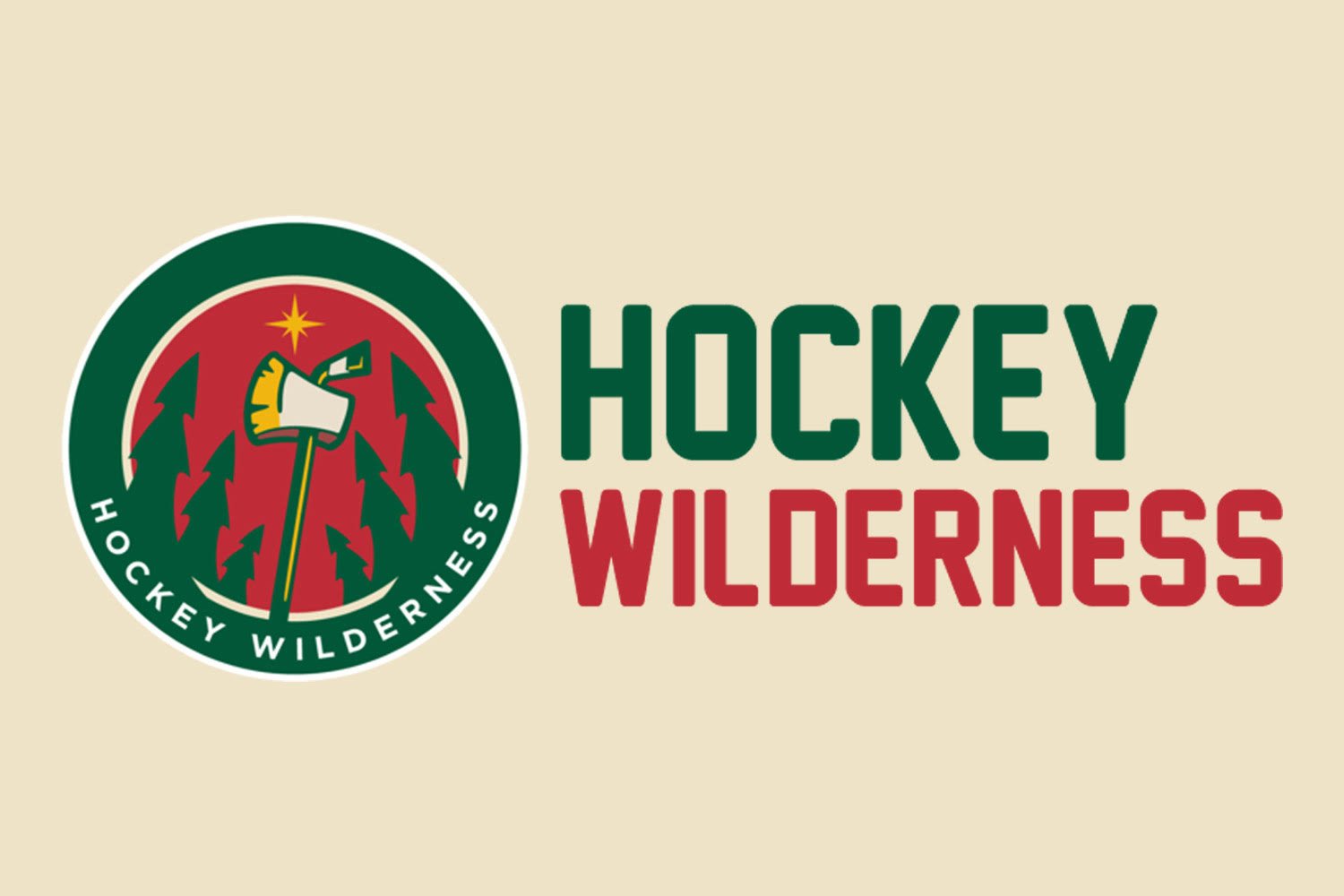 Hockey is a team sport, but in some games one player can swing the game in their team's favor. Typically, this swing is done by a goaltender. It's the most important position in the game. The netminder can steal a few games every year for his team and could even make or break a team's playoff chances. If a goaltender has a tough year, likely the team will have a tough year and vise-versa. As Minnesota Wild fans, you have probably become familiar with this phenomenon, as Devan Dubnyk has been — for the most part — rock solid in net after being acquired by Minnesota during the 2014-15 season. After his arrival, the Wild went on an absolute tear in the final 39 games, going 27-9-2 to reach the 100-point plateau for just the second time in franchise history.
We know Devan Dubnyk can be great, but will we have the rock-solid Devan Dubnyk or the Swiss-cheese Devan Dubnyk? For the past four seasons, Dubnyk has played in swoons. He's gone from catching on fire and playing lights-out for a month to posting a sub-900 save percentage for a month, allowing the Wild to slip in the standings. This season, consistency in net will be a big factor for Dubnyk, and Minnesota, to find success.
The pair of Dubnyk and Alex Stalock are set to start the season as the goaltending tandem in Minnesota when the Wild face-off against the Nashville Predators on October 3 to begin the 2019-20 season.
Devan Dubnyk will likely continue to carry a heavy load for the Wild this season and will be looking to have a bounce-back year after having a disappointing 2018-19 season. Statistically, Dubnyk had his worst season in a Wild uniform. His 2.54 goals-against average and .913 save percentage were dramatically worse than in previous seasons in Minnesota.
Goals like these occurred more often than Wild fans were accustomed to with No. 40 in net:
And then there's this one:
And this one:
His underlying stats prove to be just as disappointing, depicting just how poorly the then 32-year-old Devan Dubnyk played. Of the 43 goalies that played at least 1500 minutes last season, Dubnyk ranked 38th in high-danger save percentage. His .773 ranks him lower than goaltenders such as Carter Hutton, Craig Anderson, Semyon Varlamov, Jacob Markstrom, Cam Ward, and Mike Smith just to name a few. That is not very good company for a goaltender that has been considered by most to be a top-10 netminder in the NHL.
The Wild are hoping last season was just a hiccup for the now 33-year-old Dubnyk and that he'll return to his past performance track record. But it could be that Dubnyk's days of playing 65-plus games a season are starting to catch up to him. Since his arrival in Minnesota, Dubnyk has played more games and minutes than any other goaltender in the NHL. Let that sink in for a moment. Sixty-five or more games per season. That's a lot for any goaltender, no matter the age. For a goaltender on the upper side of 30? That's mind-boggling right there. It's not only an unbalanced load that doesn't take advantage of having a goaltending tandem, it's also a recipe for wear and tear that makes the starter burn out just that much faster. At some point Dubnyk's games in net need to be tugged back, but it is hard to do that when the backup goaltender isn't all that reliable.
For the past two seasons, Alex has been the loyal second to Dubnyk. He is a great guy in the locker room and has been praised highly by his teammates, which attests to his character. Stalock has been the loyal second to Dubnyk for the Wild. However, former GM Paul Fenton left the Wild in a bit of a predicament after signing Stalock to a new three-year deal. As good as a person Stalock is, he simply isn't a goaltender that can flat-out steal the Wild a game at the NHL level. When Dubnyk was struggling last season — only winning 21 of his first 48 starts — Boudreau still did not have the confidence to start Stalock instead of Dubnyk. And why would he?
At that point in the season, Stalock was 6-5-1 with a 3.00 goals-against average and a .892 save percentage. Those are not numbers shouting at the coaches that Stalock can shoulder some of the load from Dubnyk.
It has happened the last two years, so I don't expect anything to change before October 3. Only time will tell when the team begin offloading some of those 65 games to Stalock to give Dubnyk a bit of breathing room. However, at the start of the year, I'd expect to hear the plan of Dubnyk playing less than 60 games and allow Stalock to start more. Then, the Wild will hit a slump largely because of the play in the net and Boudreau will be forced to play Dubnyk 10, 12, or even 14 games in a row to try to make up some ground on the playoff hunt. And then the team will be right back to that uneven workload and goaltender slumps.
Dubnyk will play at least 65 games if the team wants any sniff at the playoffs. You can take a pen to paper on that one. The Wild will go as far as Dubnyk takes them next season — if the team mysteriously finds a way to put the puck in the back of the net to help either Dubnyk or Stalock out.