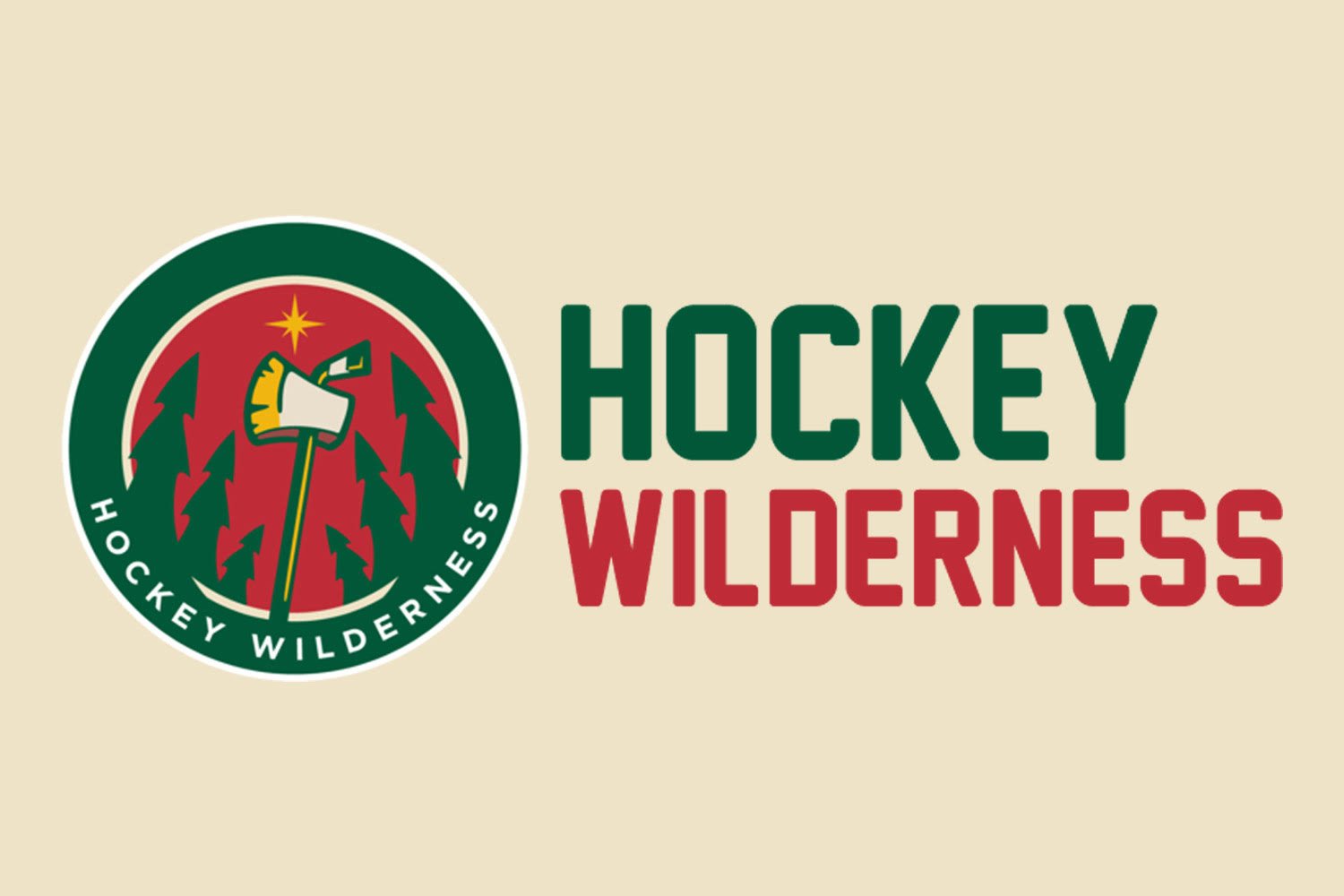 You know what they say — the best defense is a good offense. More and more, it's looking like this is the way the league is going — a tight defense can help a team out, can even mask some of the shortcomings with the roster, but eventually, if they can't get the offense going, their on-ice product is going to suffer. And such, unfortunately, seems to have been the case with the Minnesota Wild of late. They took a step back this past season from a team that had been able to produce positive goal-based results over the previous couple of years and now found themselves struggling to stay afloat. How did this happen? And just how bad was it?
As a whole, the Wild had themselves a pretty average season. At even-strength, they just about broke even in Corsi, putting up a 50.94 CF%, which was good for 11th in the league. They also came in with a 47.46 GF% at 5-on-5, ranking them 19th in the league — a figure which certainly isn't stellar, but not terrible relative to the rest of the league.
But there are also a couple of metrics where the Wild found themselves outliers, be that positively or negatively. While their goals-for percentage was just below the league median, the Wild still scored the fourth fewest goals in the league at even-strength (140), ahead of just Arizona, Dallas, and Anaheim. The results in all situations aren't much of an improvement, as taking power play scoring into account only bumps the Wild up one spot, and they scored the fifth fewest goals in the league in all situations.
What makes this especially curious is the fact that the Wild also generated 150.17 expected goals at even-strength — the fifth sharpest disparity between actual and expected results across the league. Combined with their xGF% of 53.55 percent, it suggests that the Wild should have been getting better results at 5-on-5 this season but somehow weren't.
So what this all works out to is them putting in some overall good work, but failing to translate that into being a marked threat to opponents:
And how does this happen? Scoring was down for just about everyone — indeed all forwards but Zach Parise were shooting below the league average nine percent. Even if the points distribution was just about even from the previous season, everyone was just scoring less. The Wild didn't have a single player to break 20 goals at 5-on-5, whereas they had two in 2017-18. In all situations, they only had four players break 30 points (one of which isn't with the team anymore — Mikael Granlund), whereas they had six in 2017-18. It hurts that players like Jason Zucker, Mikko Koivu, Mikael Granlund, and Charlie Coyle, who were expected to be key contributors, and have been such pretty consistently across their tenures with the team, all had down years (or were traded), but the fault shouldn't all fall on the big names. The depth support needs to come from somewhere, and the team just wasn't getting it to the degree that was needed.
It feels like we're getting pretty doom and gloom here, so we'll try to shift and end this off with a bit of optimism. There may not have been many truly stellar offensive performances from the Wild's forward corps last season, but the good news is that they have just signed a player who, even after having a (relatively speaking) down year last season, has proven himself a dependable offensive contributor. Mats Zuccarello, hello!
Indeed, between his 46 games with the New York Rangers, and his two regular-season games with the Dallas Stars, he registered 40 points, which would have ranked him fifth among Wild forwards. He also did this in just 48 games. If Zuccarello had played the full season, he was on pace to score a hair over 68 points (68.33, to be exact), a total which would have topped all Wild forwards. We might not have expected him to hit this mark — it would have been a new career-high, after all, coming at age 31 and pretty well defying the aging curve. However, the point remains that Zuccarello is a gifted offensive player, and his performance relative to what the Wild saw out of most of their forwards last season seems like a step up. His numbers have been declining a bit over the past couple of seasons, but he's still been a consistent contributor for his teams.
You can't always easily predict how a player will fit in with a new team, playing a totally new system, but if all goes well, Zuccarello could provide a nice injection of offense into the Wild lineup. And if the contributions start coming from elsewhere again — if Zucker and Koivu bounce back some, and young players like Jordan Greenway and Luke Kunin take a step forward — it isn't difficult to envision the team being able to right the ship pretty easily. The underlying process was sound, they just need a bit of that upward regression to finally hit.