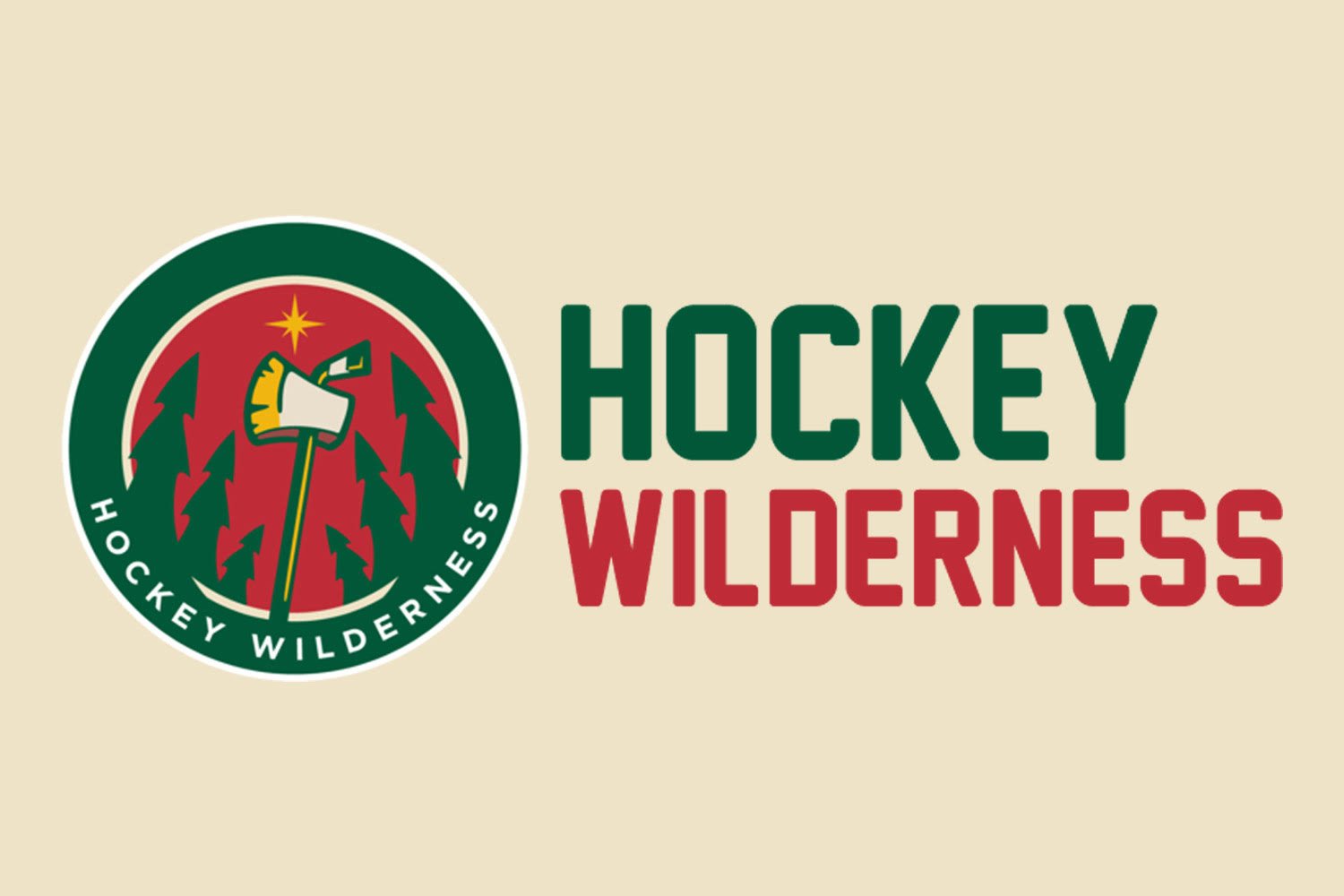 Erik Haula entered the 2016-17 season with a fresh set of raised expectations and a fortified role down the middle of the Minnesota lineup. Riding the coat tails of a career year that featured an offensive explosion in the second half, Haula cemented himself as a fixture at the pivot position and finally escaped his magnetic pull back to the 4th line and the dog house he lived in under Mike Yeo. Interim coach John Torchetti had discovered a secret weapon by uniting Haula, Nino Niederreiter, and Jason Pominville, who would go on to be one of the most effective lines in the NHL for the stretch run of the 2015-16 season.
Haula set personal bests in goals (14), assists (20), points (34), FO% (53.3%), hits (57), and blocked shots (55) during that season, when the regime change set him free and empowered him to go out and play the best hockey of his career. For a team that was starved for production from the center ice position, this was a welcome contribution while the team refreshed its identity and rallied to make the playoffs.
But with increased production comes increased expectations, and Haula was not able to take the next step during the most recent season. Though speculation existed that Haula may have played himself into a 2C role, the team was able to acquire Eric Staal, which cemented Haula into the 3C role. The new regime also rewarded its younger players success, which catapulted the likes of Niederreiter and Charlie Coyle up the depth chart and separated the undeniably effective line of Nino-Haula-Pominville that had been so dominant the season before.
While Haula did end up playing the most minutes with Pominville (415) and Niederreiter (301), the line didn't spend a lot of time together throughout the season and was unable to reassert it's dominance. All put together, Haula still got an extra minute of ice time per game, but was only able to post a career best number in goals with 15. His assist total dropped to 11 and his points to 26. From a pure-production standpoint, this was disappointing for a guy who showed such promise in the half-season previous. However, what went unnoticed this season was Haula's ability to make the players around him better, specifically those in the bottom 6.
In particular, Haula had a profoundly positive impact on the play of Kurtis Gabriel, Zack Mitchell, Chris Stewart, Tyler Graovac, and Joel Eriksson-Ek. While some of these are fringe players with very limited sample sizes, it is important to note the effect Haula had on the players around him. His presence bolstered the bottom lines while Haula was more focused on a bottom-6 role and wasn't given the same free reins he was handed under Torchetti. He played with lesser linemates, which certainly contributed to his drop in assists.
Haula also was deployed in one way we had yet to see him used at the end of the season. In the absence of an injured Jason Zucker, Haula was given a strong cup of coffee playing on the left of Mikko Koivu and Mikael Granlund in a scoring role. His speed was immediately evident and he blended right into the Koivu line, just as the line itself had entered a rough patch in production. Haula's performance was promising in this role, and just showed another dimension to his game.
The future for Haula is somewhat unclear. He is a restricted free agent, and can be retained with a qualifying offer (match his current $1.05M salary). He has also found himself in the trade discussion with a higher projected raise ($1.5M-2M) and the burden of the salary cap combined with the emergence of Joel Eriksson-Ek, the heir apparent to the 3C spot. However, Chuck Fletcher has likely learned that there is never a situation that exists in which a team has too many centers.
Whether he continues to be deployed as a bottom-6 center, or find a new life on the wing like his country-mate Mikael Granlund, there is a lot of opportunity for Haula to continue to be an effective player, and a number of different roles he can fill for this team. He will also remain a more affordable player, which increases his value significantly to this cap-strapped team. Though some fans seem ready to move on from Haula, it seems as though he has tied his destiny to the State of Hockey and should remain among the Wild ranks in the upcoming season. But no matter what happens, Haula will contribute value in the form of his play or what he might bring as a return in a trade to the Wild in 2017-18.