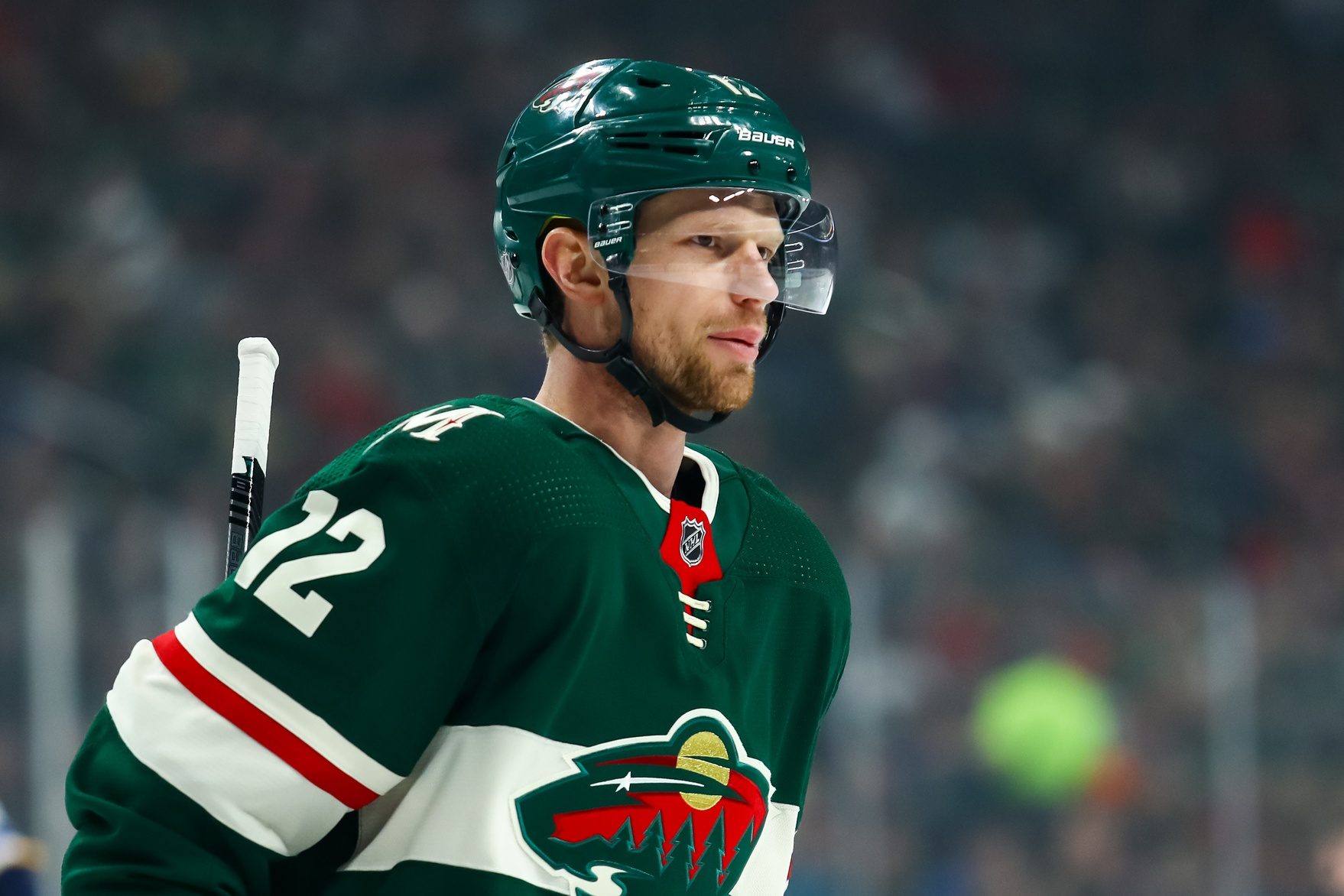 Earlier this month, highly-touted Minnesota Wild prospect Marco Rossi made his NHL debut. Even though Minnesota's veterans were returning from injury and COVID protocol, many believed he performed well enough to remain on the NHL roster. However, after only two NHL games, Rossi was reassigned to the AHL's Iowa Wild. The taste of making the NHL had to be lingering all throughout the four-hour drive down I-35.
Rossi wasn't quite as flashy or exciting as Kirill Kaprizov or even Matt Boldy in his two games. Still, there was little question that he could hold his own in the NHL. Even with Joel Eriksson Ek's imminent return, there was still room for Rossi on the roster. The obvious place for him to play meaningful minutes is between Boldy and Kevin Fiala.
But even with Eriksson Ek out due to COVID protocols, that space was instead occupied by Freddy Gaudreau on Monday's game against the Colorado Avalanche. Minnesota still took a point, but it's clear Gaudreau held back a rather dominant duo.
Rossi's contract status has been a running storyline all year. To recap, Minnesota will burn the first year of his entry-level deal if he plays ten games at the NHL level. So, naturally, rumors were swirling that Rossi's demotion was an effort by General Manager Bill Guerin to keep him under that threshold. However, it seems the Wild may have had more in store for Rossi in Des Moines.
On Jan. 13, Iowa announced they had signed Eric Staal to a professional tryout. The 37-year-old center entered the season with no NHL deal following last year's run to the Stanley Cup Final with the Montreal Canadiens. The Iowa Wild will play four home games in the following week. Therefore, it was a perfect opportunity for Staal to prepare for a possible appearance on Canada's Olympic team in Beijing next month, or perhaps even showcase his talents to needy NHL teams.
"This is a good chance and opportunity for me," Staal said over the weekend. "I'm thankful that Iowa has given me the chance to compete in some games and play with these guys. It's been fun to integrate with this group, and I look forward to playing with them tonight."
Both Staal and Rossi were instrumental to Iowa's sweep of the Chicago Wolves over the weekend. They combined for five points in two games, including a game-tying goal from Rossi and game-winner from Staal. However, it seems Staal's time in Iowa is about more than proving he's still got something to offer.
The Wild organization also benefits from having a veteran of Staal's ilk in the lineup with Rossi. Staal can provide a great example of what an NHL star center looks like and how he conducts himself. Head coach Tim Army says Staal has always brought more than production to the table.
"I was fortunate enough to go to the (NHL playoff) bubble a couple years ago," he said. "It worked out because after Dean (Evason) had taken over (as Minnesota's head coach), they didn't fill an assistant spot, so I went with them to the bubble. I got to watch everyone up close, and one thing that always stood out to me was (Staal's) professionalism and the way he comes to practice every day. He practices like it's his first practice ever."
It was the professionalism and attention to detail Staal brings every day that Army was most excited for his young players to experience. This is particularly true for those on the cusp of the NHL, like Rossi.
"[staal] brings it every single day," said Army. "That professionalism is really good for our guys to see that here's a player who has accomplished all of this, but he is still working every day to get better in practice. It's really important for young guys to realize how you have to be a professional every day."
It would be easy for a blue-chip prospect like Rossi to allow their demotion to the AHL to linger and affect their game, especially when Boldy, his former linemate, remains in Minnesota. So Rossi deserves credit for taking the move in stride and immediately creating an impact in Iowa. Following their 3-0 matinee loss to the Milwaukee Admirals on Monday, Rossi was upbeat and excited for the opportunity playing with Staal provides him.
"I mean it's big because he's such a great veteran," said Rossi, "and he has so much experience in his career. He has taught us young guys a lot and is always there if we have any questions."
"He knows the game really well."
Rossi is qualified to judge Staal's hockey IQ, according to Army.
"Smart. I think smart for sure," Army said when asked what part of Staal's game reminded him of his young Austrian center. "Different players in the sense that I think Eric Staal has been a power center – big and strong and can control the game in a very powerful way. Whereas Marco doesn't have that kind of size – he's more sublte. They go about it differently I think because of their skillset and the size differential, but what they both are is extremely smart."
"I think as centers they have that awareness and smarts with and without the puck," added Army. "And the best centers make everyone around them better. Staal's made a career of that, (and) Rossi in a short time has made guys around him better."
As glowing of a review as that may be of the young Rossi, he understands there is more the seasoned vet and potential Hall of Famer can teach him. When asked if he and Staal had a chance yet to meet up to grab lunch or dinner together, he laughed at the unusually rigorous AHL game schedule.
"Not yet because we have so, so many games right now," he said. "But in the next few days of course we will get some time together. I'm excited for that."