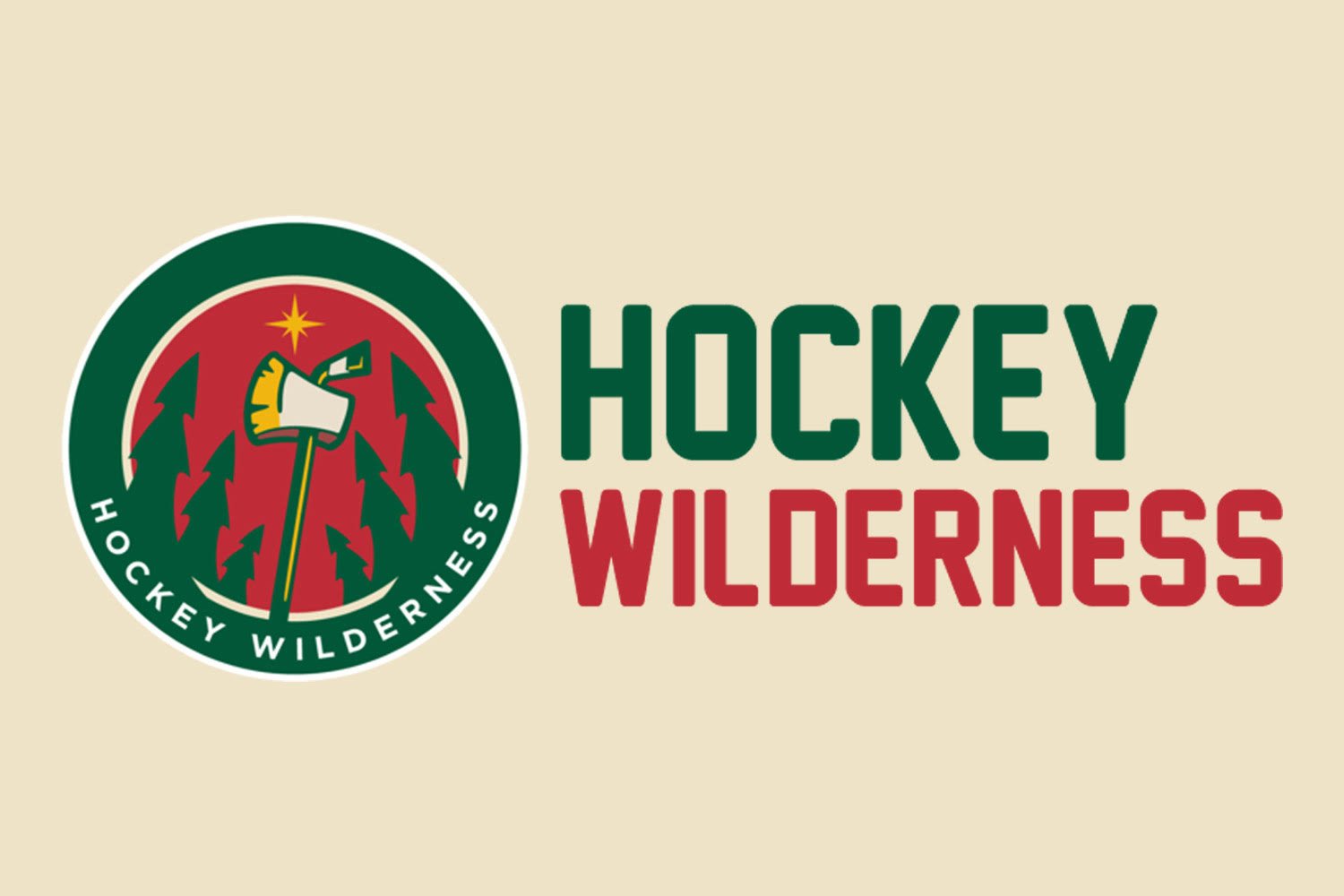 Taking a look at what the Wild might be thinking at the trade deadline, we're going to look at inexpensive options without term, with one unique exception.
I get to write once a week for the Hockey Wilderness and my articles are published on Thursday mornings, which means I have to submit on Wednesday night. This year, the NHL trade deadline is next Wednesday, so this is really my only chance to write about the deadline for the HW this season.
If I were GM Chuck Fletcher, the first thing I would do prior to the deadline would be to take a high-level view of where the Minnesota Wild is at this point in the season. We know that the team's 5v5 shot differentials are mediocre and the PDO is sky high. That has led to several articles and twitter comments about how the Wild is just riding a string of good luck through the first 60 games of the season. We also know that the team's scoring chance and expected goal percentages are sky high, suggesting there might be a degree of quality to the team's performance this season. The overall goal differential is tops in the Western Conference and second in the NHL, due to a continuation of the team's tendencies in preventing goals, but a surprising uptick in scoring this season. The Wild are fourth in overall gals per game, second in goals against per game, second in power play percentage and 10th in penalty kill percentage.
Micah Blake McCurdy has a model that he uses over at hockeyviz.com that takes into account strengths and weaknesses of NHL teams, and in that model the Wild ranks sixth in the league. You can read more about that model here, http://hockeyviz.com/txt/cordelia but what draws me to this model is the way it seems to confirm the eye test of Wild fans who watch the team on a regular basis. Devan Dubnyk's strong numbers are partially a result of the strong defensive play in front of him, but he's also stopping pucks at a rate that put him in the top echelon of goaltenders in the league.
Two of the primary strengths of the Wild are 5v5 goaltending and 5v5 defense, and that isn't a surprise. On the other hand, the other clear strength season this season is 5v5 shooting. That would be a surprise for those who haven't followed this team on a day-to-day basis. The roster didn't change much from last season, other than the additions of Eric Staal and Chris Stewart. But Wild fans all know that we have seen a significant improvement from some of the younger players who we have all been hoping for big improvements in play, including Mikael Granlund, Nino Niederreiter, Jason Zucker and Charlie Coyle. Prospect development isn't always linear, but all four are headed for breakout seasons. And whether that's a result of natural development or better coaching under Boudreau, it's been a remarkable season to watch for Wild fans.
Typically shooting percentages improve due to an infusion of shooting talent. I would argue that the Wild's shooting percentage has improved due to the maturation of talented shooters on the roster, which just happened to occur all at the same time. I think it's easy to forget that all four of these guys are still in their age 24 season, potentially all just hitting their prime scoring seasons that may be sustainable over the next couple years at least.
So, let's look at another model. This one is from Dom Luszczyszyn at The Hockey News and is based off of Game Score, which we talked about last week.
The Wild ranks third here. Again, the Wild's goaltending looks strong. I read a blog post that suggested that the Wild should target a backup goaltender better than Darcy Kuemper at the deadline. But I think that that would be a misallocation of resources, especially if you view Dubnyk as partially a system goalie. Every team would be in trouble if their starter goes down and, if Dubnyk gets hurt, the Wild would be in trouble. I just don't think the Wild will be able to find an improvement over Kuemper great enough to avoid other areas.
Tony Abbott argued here at the HW that the Wild should target a right-shot defensemen at the deadline. But the Wild has incredible depth on the backend with Ryan Suter, Jared Spurgeon, Matt Dumba, Jonas Brodin, Marco Scandella, Christian Folin, Mike Reilly, Gustav Olofsson and Nate Prosser. I agree that the Wild will be in trouble if Spurgeon or Dumba get injured on the right side. I wouldn't like to see Folin in the top four, but Brodin has been able to switch to his off-hand with some success.
No, I know our HW readers will be shocked, but I think that the Wild should be looking to upgrade the fourth line at the deadline. Obviously, the bar is set low after last season. And Coach Double-B has talked all year about the fact that he likes to limit his lines to three at the end of games. The Wild only needs about eight minutes from its fourth line through the first two periods.
But there are risks as well, which I wrote about last week, especially on the road, where Boudreau is going to be forced to use his soft fourth line for offensive zone starts, because he doesn't trust them taking draws in front of Dubnyk, and the opposing coach is going to have last change to drill the Wild's fourth line with tough competition.
The Wild's goaltending is strong, the defense is deep and the top nine has been great. The best target for the Wild is to trade for Brian Boyle of the Tampa Bay Lightning to center the fourth line. Boyle checks all of the boxes for what the Wild is lacking. He's typically a strong possession player, playing in the bottom six. He takes his share of d-zone starts. He doesn't score a ton, but he tends to tilt the ice in the right direction. Most importantly, he wouldn't be such a target that opposing coaches to key on. There have been reports that Boyle will cost a first round draft pick. Jonathan Willis, who has researched and reported on what deadline trades typically cost, suggests that Boyle should be valued at a 2018 first round pick with a fourth round pick coming back from Tampa.
Moreover, the Lightning has sent Erik Condra through waivers, with no teams willing to pick Condra up due to the fact that he's due another $1.25 million next season. If Boyle and Condra were included in the same deal, would Tampa accept less in a trade? I would argue "yes." The Wild would have Boyle and Condra for the playoffs and be on the hook for Condra next season.
And even if Stevie Y says, "no," and drives a hard bargain, would GMCF be willing to give up a first-round pick for Boyle and, maybe, Condra, to allow Boudreau to find some combination on the fourth line between Boyle, Condra, Stewart, Jordan Schroeder, Tyler Graovac, Teemu Pulkinnen, Alex Tuch and Joel Eriksson Ek(!). I think he could.
Adding Boyle might not be enough to turn a fourth line anchored by Stewart into a group that breaks even on the shot chart and I recognize that gambling on a player like Condra with term might sound too risky. The Wild could also target a top-nine forward that would push someone like Jason Pominville, always a strong possession player, down the lineup. There are some old farts available, including, Jiri Hudler, Patrick Sharp, Jarome Iginla and Shane Doan. But the guy I might target if I was GMCF is P.A. Parenteau, a winger that has bounced around the league, but who has usually put up decent counting stats and is always ahead of the game on the shot chart. Willis suggests that he might be valued at a third-round pick at the deadline. That doesn't seem out of line.
Boyle's on an expiring $2 million contract this season. Parenteau and Condra both come in at $1.25 million with Parenteau on an expiring deal and Condra with one more season to go. The Wild could add two forwards at the deadline and still maintain its strong top-nine, while shoring up the weak fourth unit. That's where I would be leaning if I had GMCF's ear.