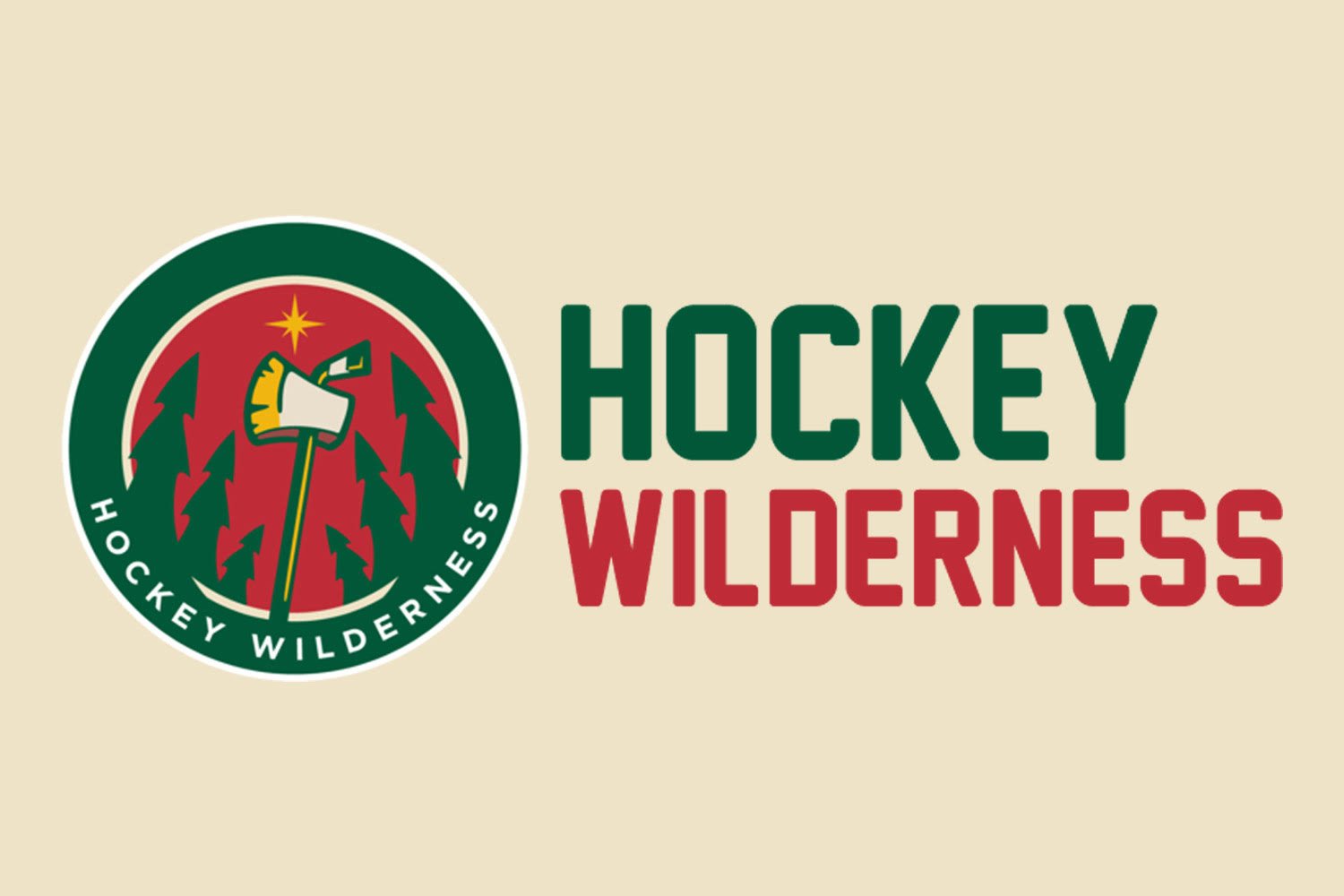 We said in our preview that this was destined to be a good game with the lineups that these two teams were planning to ice, and we were right.
It was a very entertaining game filled with small bouts of dominance from the Minnesota Wild, flashes of brilliance from the kids and highlight-reel saves (mainly on the part of Chicago Blackhawks netminder Kevin Lankinen).
We feel it's essential to discuss just how dominant the first powerplay unit has looked. There were times last year where the system and process seemed promising, but they couldn't score to save their lives. Snakebitten. Cursed. Hexed.
So far, this preseason? There's been no evidence of struggle, and the powerplay looks like a juggernaut. It is just preseason, we know, but the unit with Kevin Fiala, Mats Zuccarello, Kirill Kaprizov, Joel Eriksson Ek and Jared Spurgeon can make things happen. Which they did, in just seven seconds into the powerplay;
The new first line of Eriksson Ek, Zuccarello and Kaprizov continue to look ridiculous together and makes you question why Dean Evason felt it necessary to make us suffer through the Victor Rask: First Line Centre experiment.
Victor Rask, who was notably absent and whose spot on the roster looks a bit precarious, continues to have that spot threatened by the continued strong play of Brandon Duhaime and Adam Beckman. While both were left off the score sheet, Beckman had three shots, good for second on the team, and both were among the most visible skaters on the Wild outside of the first line.
There is a logjam of good players on this roster, but those two are making the case to be on the team opening night.
Kevin Lankinen bailed the Blackhawks out after a beautiful outlet pass from Matt Dumba to set Marcus Foligno up on the breakaway;
While the Blackhawks went out and acquired Marc-Andre Fleury after his Vezina win, Kevin Lankinen shows that he likely isn't a flash in the pan. After being one of the lone bright spots on the Blackhawks last year, he was the only player keeping them in this game.
After a game-tying goal from Dylan Strome on the powerplay five minutes into the third period, Lankinen showed up to bail them out a couple more times, robbing Marco Rossi and Ryan Hartman;
Hey, look, more utter dominance from the first line;
We headed to overtime after a game-tying penalty shot from Brandon Hagel and a couple of terrifying moments, including an injury to Matt Boldy. After killing the remaining moments of a late third-period penalty, it was Matt Dumba's time to shine;
Game.
Burning Answers
Can Beckman or Duhaime cement their spot with another strong showing?
As I mentioned before, neither of them found their way onto the scoresheet. They were the two most visible players on the Wild outside of the top line, though, and this is starting to look like they will both get a short stint to start the season. Three shots for Beckman, while Duhaime was aggressive on the forecheck and making things happen. If there is an ideal lineup, these two are on it, as long as they keep it up.
Rossi or Boldy, which is it?
After tonight? Likely neither.
While we wait for word on how severe the injury to Boldy is, it no doubt has sunk his chance of making the team out of camp. He is waiver-exempt and will likely start in the AHL after he recovers.
As for Rossi, he has been good, has shown some real flashes, but isn't there yet.
It's been a long-time since he's played hockey full time, and we need to be patient. The kid's got skills, and he'll get there.