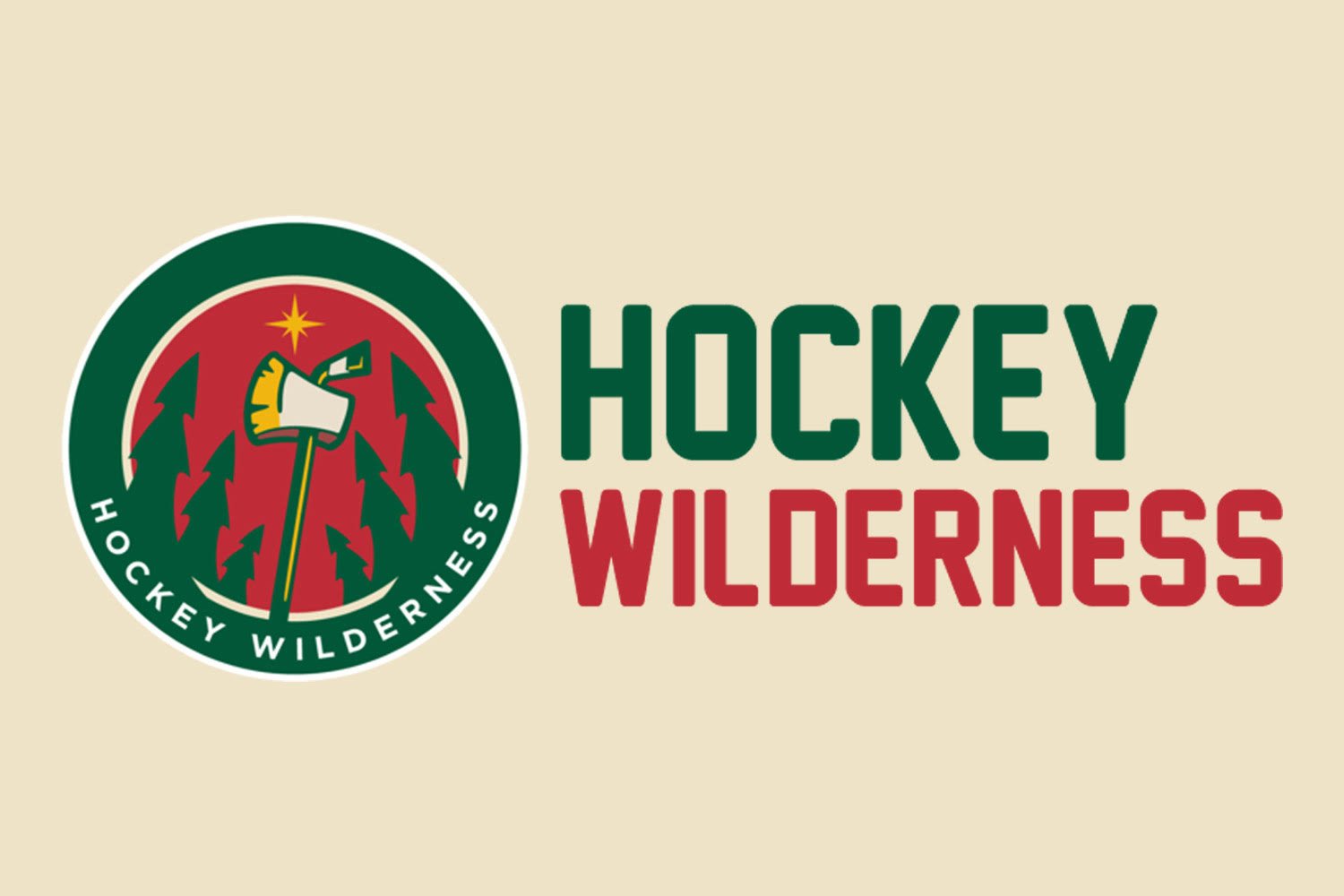 Ever since he got named to the Minnesota Wild's roster, Brandon Duhaime has been a massive jolt of two-way firepower for the bottom-six forward group. He plays with enough speed to beat out the majority of defenders and enough undying fearlessness to pounce on any chance he lays eyes on. That is what earned him his first career NHL goal on Saturday...kind of.
After getting his first disallowed earlier in the season against the Los Angeles Kings, Duhaime was able to get that milestone tally and he certainly fell ass backwards into the point.
You're seeing that right. Duhaime was simply just picking up his stick after it was knocked out of his hands by a Anaheim Ducks player, and was in the perfect spot for the puck to deflect off his left skate and in the back of the net.
Add in the fact that Duhaime took a wicked spill during his rookie lap for the season opener, he's quickly becoming one of the cult favorites on this team. And his teammates are getting a good laugh at everything too.
"Yeah, after the rookie lap and that goal, I think it's all laughs in the locker room," Duhaime said. "I think I blacked out. Just looked in the net, it was there, and then everyone started coming to me. … Stick got knocked out of my hands, and then I just turned around, and the puck was at my feet and in the net.
"The guys are giving me a hard time. They don't ask how, they just ask how many. Obviously, I would have liked to go coast to coast and score my first goal, but I'll take that one for sure."
Even his coach is getting in on the hilarity of it all.
"It's the ugliest first goal I've ever seen," Dean Evason said. "But it doesn't matter, he should have scored the other night and he had a couple other looks."
Duhaime has joined Nico Sturm and Nick Bjugstad to form one of the best fourth lines in the league currently and they are certainly earning those scoring chances for each other. Hell, they are even getting some crucial minutes defending a one-goal lead late into the game and that's what Evason particularly wants for them.
"It's one thing to have the coaches trust you, but you have to do the things in order to built that trust," Evason said.
"Yeah, it's been good with that line," Duhaime said. "I think we've been producing, maybe not on the score sheet, but getting chances and working that puck low; just creating opportunities low, I think that was the balance for sure. ...I think [Evason] has faith in that line. Sturm wins all his draws in that D-zone and [bjugstad] is doing all those things on the other side; it's a big part as to why they're out there. Defensively I think we're pretty sound."
Even against the Ducks, Duhaime got a small look up the lineup and was on the third with Frederick Gaudreau and Kevin Fiala for a shift or two. And the way that he has been able to crash hard into the net and forcing some opponents to step back on their heels, might just be what some skilled players need to get the space they want on the ice. It's still too early for a permanent promotion, but later down the road it might be just exactly what his role is.
As for now, it's just good vibes all around; the Minnesota Wild are perfect through four games and they're back in front of a full crowd. It's just wonderful.
"Just these past two games — the environment in the room, the environment in the arena, it's insane. The crowd going crazy with two OT wins and 4-0 to start the season. It's pretty good, so we're just trying to keep it rolling."