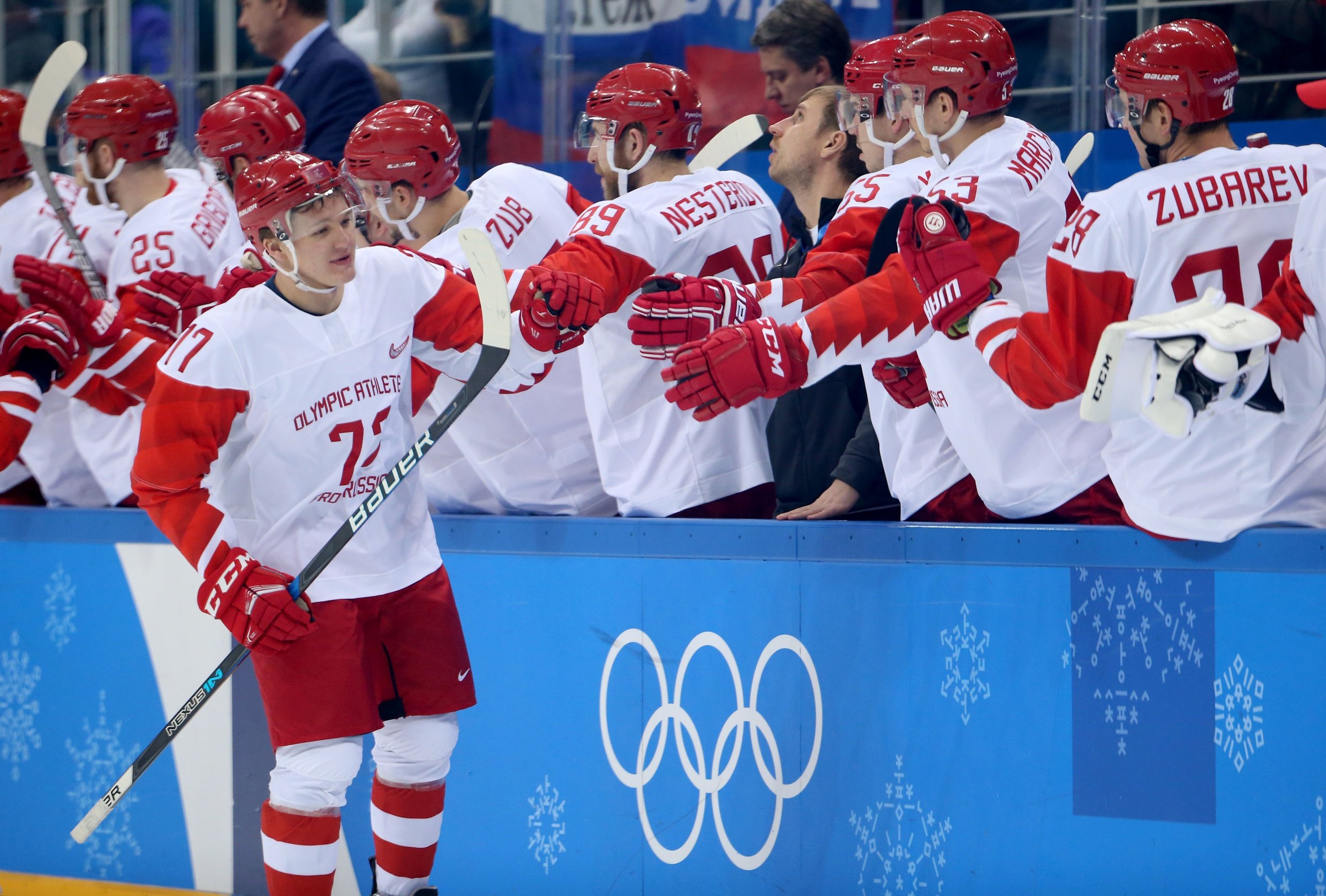 The waiting was the hardest part.
Uncertainty prevailed after years of teases, cryptic social media "likes" and multiple visits from Minnesota Wild general managers. On Monday, Kirill Kaprizov put his name on the dotted line to officially become a member of the Wild.
Minnesota hadn't picked a Russian player since 2003 because they have been difficult to sign. The draw of making good money close to home in the Kontinental Hockey League creates more issues for NHL front offices.
Former GM Chuck Fletcher continued the trend until he took Kaprizov. Fletcher, Brent Flahr and the Wild scouting department waited for the right player to come along at a draft position that mitigated their risk. Minnesota selected Kaprizov in the 5th round (No. 135 overall) in the 2015 Entry Draft after a trade with the Boston Bruins to move up.
It was a late round shot-in-the-dark for their first Russian prospect in over a decade. 
If Kaprizov floundered in the KHL, spending just a 5th Round pick on a 17-year old no Wild fan had ever heard of wasn't going to be heavily criticized. A study done by Michael Schuckers back in 2011 showed that only 21 percent of 5th Round selections ever play a single game in the NHL. That number dropped to 10 percent for 5th Round picks to play over 200 games in the big league. Fletcher and Co. could go back to their ways of ignoring Russia altogether if they didn't hit on Kaprizov.
Taking a player with Kaprizov's profile broke the mold of the prospects the Wild had been taking up to that point. Alex Tuch, Joel Eriksson Ek, Gustav Olofsson and even Jordan Greenway were taken by Fletcher and his staff leading up to pick No. 135. These players had the talent to be NHL-caliber players, but their collective ceilings were middle of the lineup forwards and defensemen.
Kaprizov displayed solid skating, elite hockey IQ and creativity with the puck during and since his draft year. Eriksson Ek and Greenway are solid players in their own right, but "creativity" was never in their draft scouting report.
Kaprizov's star rose sharply.
After a fairly pedestrian performance in 2015-16, he moved from Metallurg Novokuznetsk to Salavat Yulaev Ufa and took off. Forty-two points in 49 games earned him a captaincy for Team Russia at the U20 World Junior Championships -- the premier international hockey tournament for hockey's up and coming stars.
Kaprizov led the tournament with nine goals. 
Wild fans took notice. Eriksson Ek, Greenway and Luke Kunin were also at the tournament, with Kunin and Eriksson Ek captaining their respective teams. Kaprizov outshined them all, and ironically it was his performance in the WJC that both put his name on the tongues of Wild fans and is also the reason why it took until Monday for the Wild to get him signed.
The top team in the KHL, CSKA Moscow, took notice and immediately signed the Wild prospect to a three-year deal. 
They reached two Gagarin Cup Finals appearances and one championship in those three years, and Kaprizov was heavily featured. In 202 games played the regular season and the playoffs, he scored 86 goals and 181 points -- that's a strong 0.89 points per game mark in the KHL.
The KHL, though, is not the NHL. There's better goalies, defensive systems and better players that Kaprizov will have to face. By using an NHL equivalency calculator we can quickly get an idea of how his numbers translate from the KHL: The 0.71 points per game would have ranked second on the team -- tied with Zach Parise -- for the last three seasons.
The Kaprizov pick may have only started out as a low-risk move. His performance in the KHL means the Wild are getting the high reward. Minnesota has waited a long time to cash this lottery ticket. However, the gambling on Kaprizov has only just begun.