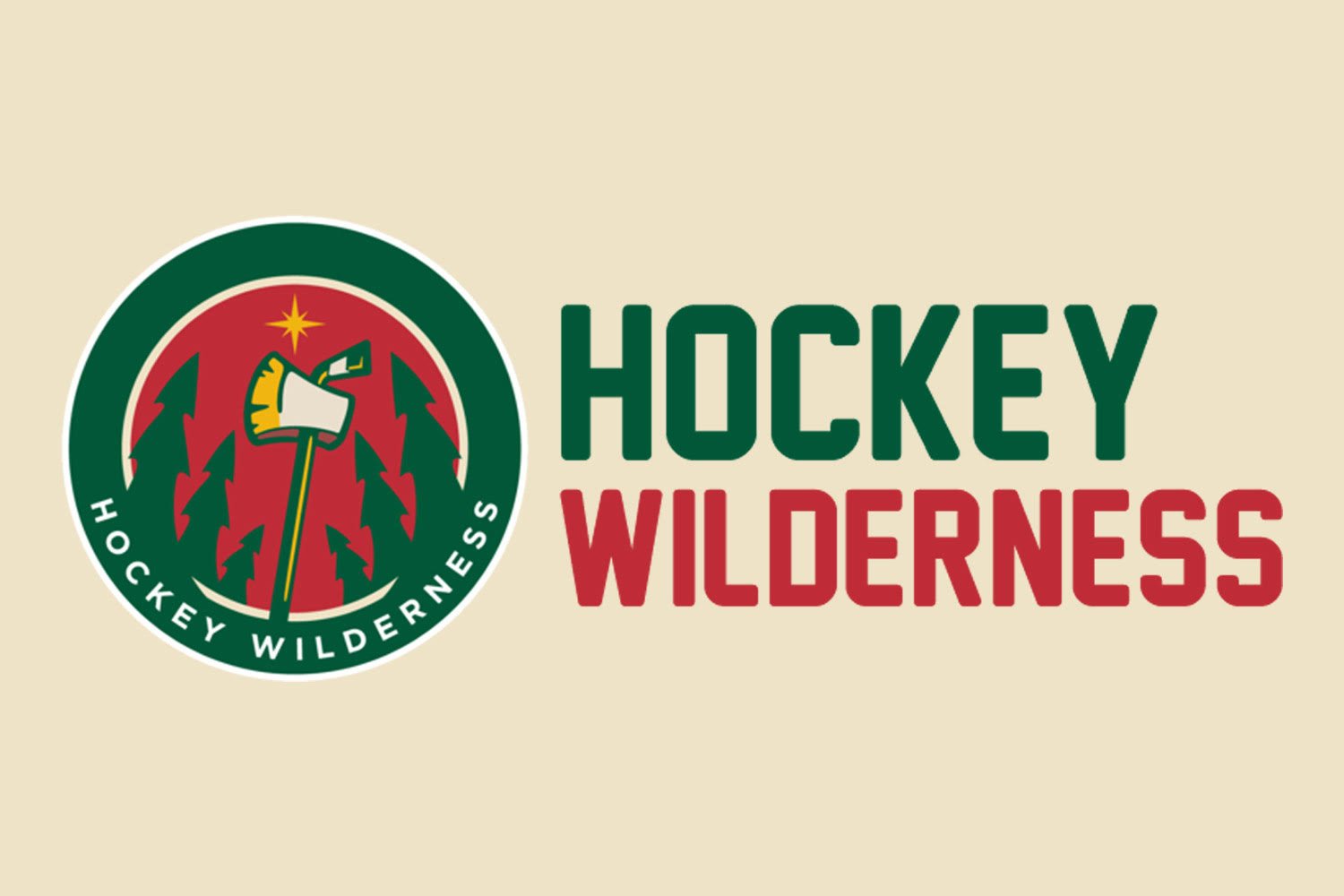 With Wild GM Chuck Fletcher just past seven years at the helm, let's take a look back at Fletcher's picks throughout the draft and see if we can find where he does well and where he struggles.
First Round
It's too early to know much about Tuch, Eriksson Ek, and Kunin. Dumba has started to make an impact at the NHL level. He shoots the second-most from the blue line, and is putting up respectable point totals while also being a decent possession player. Jonas Brodin has never developed the offensive game Wild fans would have liked to see. He has been a very effective defensive defenseman and is very good at exiting the defensive zone. Zack Phillips has been an unqualified bust.
Granlund is a solid second-line center in the NHL; nothing to sneeze at. His ceiling dropped from when he was drafted, but there are questions as to whether that is his fault or the fault of Mike Yeo's coaching. Nick Leddy has developed into a very good NHL player (even if it wasn't for the Wild. That's a whole other article, but we're focusing on drafting here).
Overall Grade: B
Fletcher has drafted all NHL-quality players (that we know of- again, Kunin, Eriksson Ek, and Tuch are unknowns currently). Brodin and Granlund haven't developed as highly as the Wild would have liked. Brodin never showed signs of offensive life, but Granlund's stunted development likely have as much to do with coaching as with his shortcomings. Overall, Fletcher has drafted some good players in the first round, with only one utter failure. He rates a little over a passing grade and gets a B.
Second Round
Gustav Olofsson was supposed to be a top-pairing defenseman of the future, but his career has been derailed by injuries. It would have been hard for Fletcher to predict these injuries. Greenway is an exciting prospect, but it will be years yet before he plays in the NHL.
Overall Grade: C
Fletcher has really struggled in his seven second-round picks. Only two have played more than 20 games in the NHL (Zucker and Larsson) and Larsson hasn't played particularly well in that time. That Raphael Bussieres was released is the biggest black mark on Fletcher's record, and it's a big one.
To be clear: the odds of a second-rounder becoming a consistent NHL player are low, but only one of the players drafted by Chuck has made an impact in the leagu. With some of these players having been drafted six and seven years ago, that's starting to look suspicious at best.
Third Round
Draeger was not tendered a contract by the Wild, Gabriel and Hackett both appear to be career AHL-ers (Hackett could be a third option goalie maybe). Belpedio is approaching AHL-readiness. Could he be an NHL player? It's possible, but that route through the Wild's organization is unclear with so many younger defensemen on the NHL team and a few more in the system who aren't in the NHL full-time yet.
Overall Grade: D
None of the players look ready for the NHL, one has been released by the team, and two are career-AHL-ers at best. The odds of finding a full time NHL player in the third round aren't great, but 0/3 is pretty bad. Belpedio looks promising, but it will be a few years before we know what he can do.
Fourth Round
Kris Foucault spent time in the AHL before being released by the team, and now plays in Europe. Alex Fallstrom similarly was not offered a contract. Gilmour and Labbe looks to be moving to the AHL this next season. Kaapo Kahkonen hasn't moved to the United States and has been in the Finnish league where he posted a .908 Sv% and 2.69 goals against in his 27 starts.
Overall Grade: C
Kahkonen hasn't exactly impressed in Europe, but then he's young, and goalies are hard to draft well. Gilmour and Labbe are interesting prospects, and developing nicely. They are about one year behind where Fallstrom and Foucault fell apart; just about to join the AHL. Two non-players, two prospects still developing, and an iffy goalie earn Fletcher a passing "C." Much of this grade will depend on Gilmour and Labbe's futures.
Fifth Round
None of these players have appeared in the AHL yet. Seeler, who is coming off of a year at the University of Minnesota, projects to be in Iowa next season. Gunnarsson and Faith have been released by the team. Soucy and Kaprizov are all exciting prospects, but we won't know what they are for several more years.
Kaprizov in particular is an intriguing prospect; he is coming off of a season in which he put 27 points up in the KHL; the Russian major league, which ties him for 15th-most points by a drafted prospect in the league (according to Elite Prospects).
Overall Grade: C
At this point in the draft, getting an NHL player is rare. Though two of these players have been released by the team, Kaprizov looks promising and Soucy is intriguing. One potential NHL-er isn't great, but that outcome is to be expected in the fifth round.
Sixth Round
Bertschy played three games for the Wild this last season; meaning his NHL numbers are all better than everyone in the fourth and fifth rounds combined. Reid Duke looked to be very good, but was recently released by the team, as was Sallinen and Gustafsson.
Kuemper is the obvious name here, the netminder has been the Wild's backup for several seasons now and may be moved this summer to try to fight for a starting gig.
Peterson, Lang, Boka, Michalek, and Stalin are all still in the Wild's system and working their way towards the AHL.
Overall Grade: B-
Attitude issues aside, Reid Duke was a good prospect. There are a number of players still developing who are intriguing at worst, and to find an NHL-level goaltender– even if he's not a starter– is nothing to sneeze at. Fletcher did well with Kuemper, who's development was likely stunted by sitting on the NHL bench for so long instead of starting games.
Seventh Round
Off the bat, finding Erik Haula in the final round is a really good mark for Fletcher. Haula is a quality player, and will be an NHL mainstay for several years based on, if nothing else, his speed. Tyler Graovac also is fighting to make his name in the NHL, and will likely get several starts next season.
Hamburg, Mckinley, and Belanger have all been released, but the rest of these players are all in the Wild's system. We don't know much about many of these prospects because few are even in the AHL, but they are developing.
Overall Grade: A
This will change based on your evaluation of Erik Haula, but finding a high-quality NHL-er in the seventh round is big. Graovac also looks like he'll have a role in the NHL, bringing the total to two NHL-level centers in the final round.
FINAL REPORT CARD
Fletcher has only failed one round of the draft, but hasn't impressed anywhere else till the end. It's hard to do really poorly in the first round, though Phillips weighs heavily in the early draft. Finding NHL-ers late is great, but for every success there is at least two failures. This is standard, particularly for the later rounds.
Overall, Fletcher is an average drafting GM. He hits often enough to not be fired, but he doesn't hit rock stars. Fletcher has indeed had three selections in the top ten of the draft.
There are certainly reasons to lambast Fletcher, his tendency to trade away draft picks is a big one. It would be hard to disparage his drafting too much.