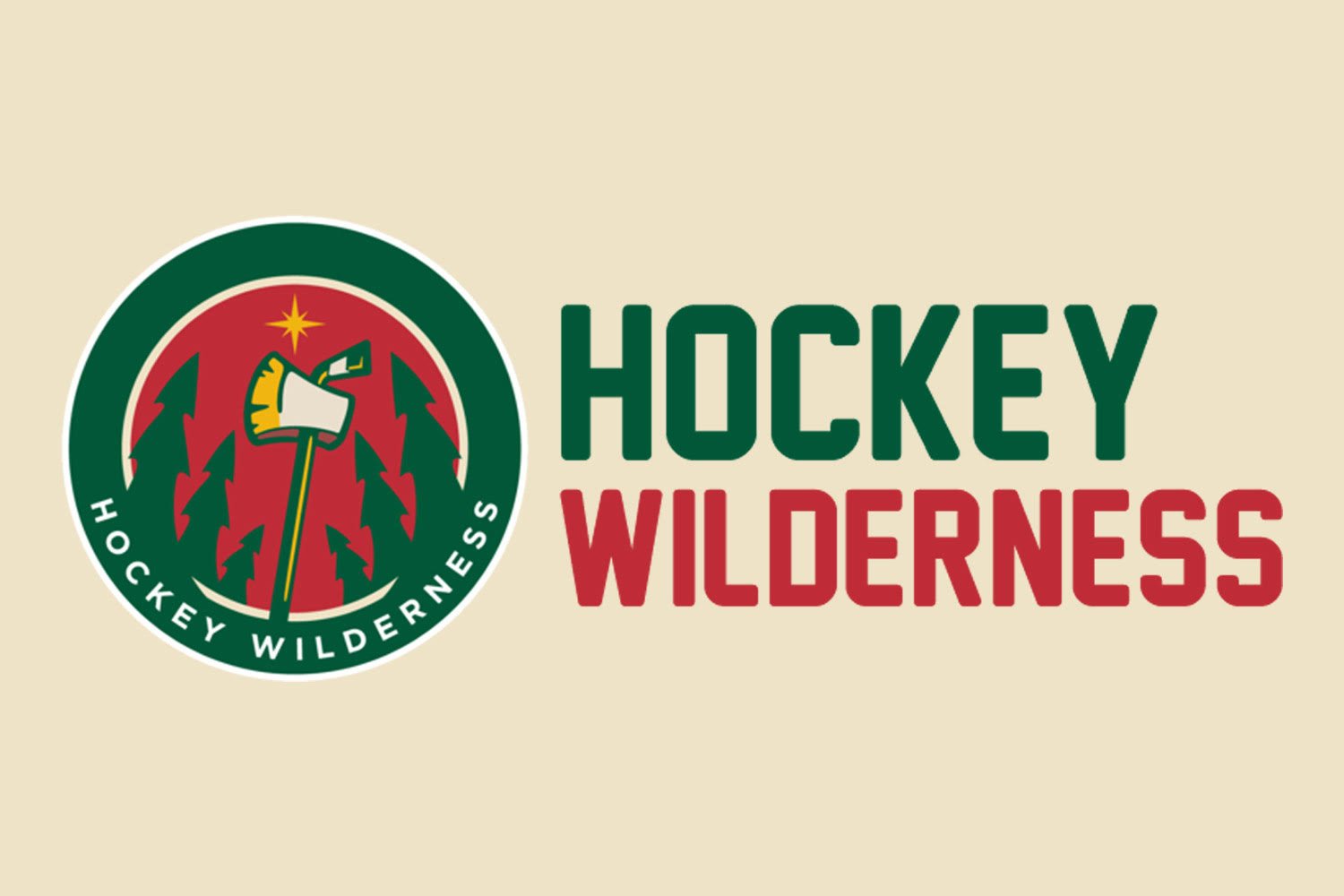 Expansion sucks. No, really, the expansion draft is terrible in that your team loses players for nothing. Those players have some value to the team and that they just get plucked from the team without any kind of compensation, aside from the check the owner receives as part of expansion. Expansion is good for league because it means it's growing and growing into markets it once wasn't before. However, the player pool will be watered down with having to fill yet another team, which means that the overall talent in the NHL will slide for the next few years.
Luckily, for the Minnesota Wild's sake, there is only one franchise entering the league, compared to when the Wild and Columbus Blue Jackets joined the league in 2000. It means they lose one player rather than two players in the expansion draft.
However, it still doesn't make this process any easier. On the most recent Hockey Wilderness Podcast (Episode 110), I briefly laid out my expansion protection philosophy on the show. I said that I'd expose Eric Staal and protect Jason Zucker, as well as protect Matt Dumba, while exposing both Jonas Brodin and Marco Scandella.
Don't get me wrong, this hurts to come to this conclusion, but let me explain.
Eric Staal was a beast on this Minnesota Wild club. With 28 goals and 37 assists on the season, he filled the need for a top-line center this franchise has so badly coveted since day one. He was a positive influence in terms of controlling the shot attempts while he was on the ice, just behind Nino Niederreiter for the team lead. And when you look at his totals, his influence on the game, and what he does for this current edition of the Wild, he seems like a guy that would be a no-doubter to protect - that a team would have to keep. Especially with that great contract that amounts to 3 years, and $3.5 million.
But that contract and his age means that he is not going to be a part of the team's long-term plan. Given all that he does for this team - allowing Charlie Coyle and Mikael Granlund to play the wing full-time while being a force on the puck - I still am looking to protect what the team has in the longer term, someone that is cost-controlled, and young enough to be a vital member of this team in the future. If you ask me, I protect the youth over the vet.
It's a gigantic risk to leave number 12 exposed for Vegas, but I will raise you one more player that could prove to enticing for Vegas to pass up in the expansion draft.
Jonas Brodin is a fine defensive defenseman at just 23 years of age. His skating is one of his best attributes and allows him to get into the right position to be neutralize the opposition. I have almost no issues with him. He is a net-positive player in terms of the amount of goals he neutralizes compared to the goals he influences. However, the amount of goals he influences are few. With 3 goals this past season (18 for his career in 331 games) and 22 assists, the points on offense just are not coming for him. To put those numbers in context, Brodin saw a lot more offensive and power play deployment this past season under Bruce Boudreau than he ever did under Mike Yeo. His shot isn't amazing, but he finds ways to keep his shot low and get it on net. Problem is that those shots aren't coming with traffic in front, and even with the emphasis on keeping the puck in a range so his teammates could deflect it, it's not going in for him.
Brodin isn't a wow player on offense and while he might have a slight fluctuation where more pucks go in for him, the feeling is that at this point, his offensive ceiling has mostly topped out.
And that's really tough to say about a 23 year old defenseman. I want Brodin to be a Niklas Lidstrom type player that plays equally solid on both ends of the rink. That said, couple his relatively low offensive ceiling, you have his contract that averages $4.16 million per season until 2021. Marco Scandella has a similar situation with a contract that doesn't expire until the summer of 2020 at $4 million per year.
With the Wild projected to have roughly $11 million in cap space before they re-sign all their RFAs, and Granlund and Niederreiter due some decent-sized raises, they need to shed some salary. Those two four million dollar defensemen is what I'm targeting as a salary dump, if I am the Wild GM. And by exposing Brodin, hopefully Vegas is enticed by the young top 2/top 4 defenseman ripe for the taking and does not take Staal.
Now, this scenario is clearly before any and all trades take place, or before the exclusive free agent negotiating period (Opening June 18th and ending June 21st) for the expansion franchise begins. The Golden Knights could look to sign one of the top free agent centers on the market in Martin Hanzal, which would end up being their pick from the Wild if they went that route.
But why would the Golden Knights do that if they could get him after July 1st in the normal free agency period? Simple. Exclusive. Negotiating. Period. They can get in before anyone else, not have to compete with possibly better offers or inflated dollar amounts, and get one of the big free agent names off the board before any other team even gets a sniff.
Expansion isn't fun, and it requires some really tough decisions if you are the Wild general manager. Just even the thought of asking Jason Pominville to waive his No-Move Clause for the purpose of being exposed for expansion (deadline to ask was Monday June 12th) isn't a position any GM should have to be placed in. It's crazy season, and the Wild are going to lose a good player, no matter how they decide to go.