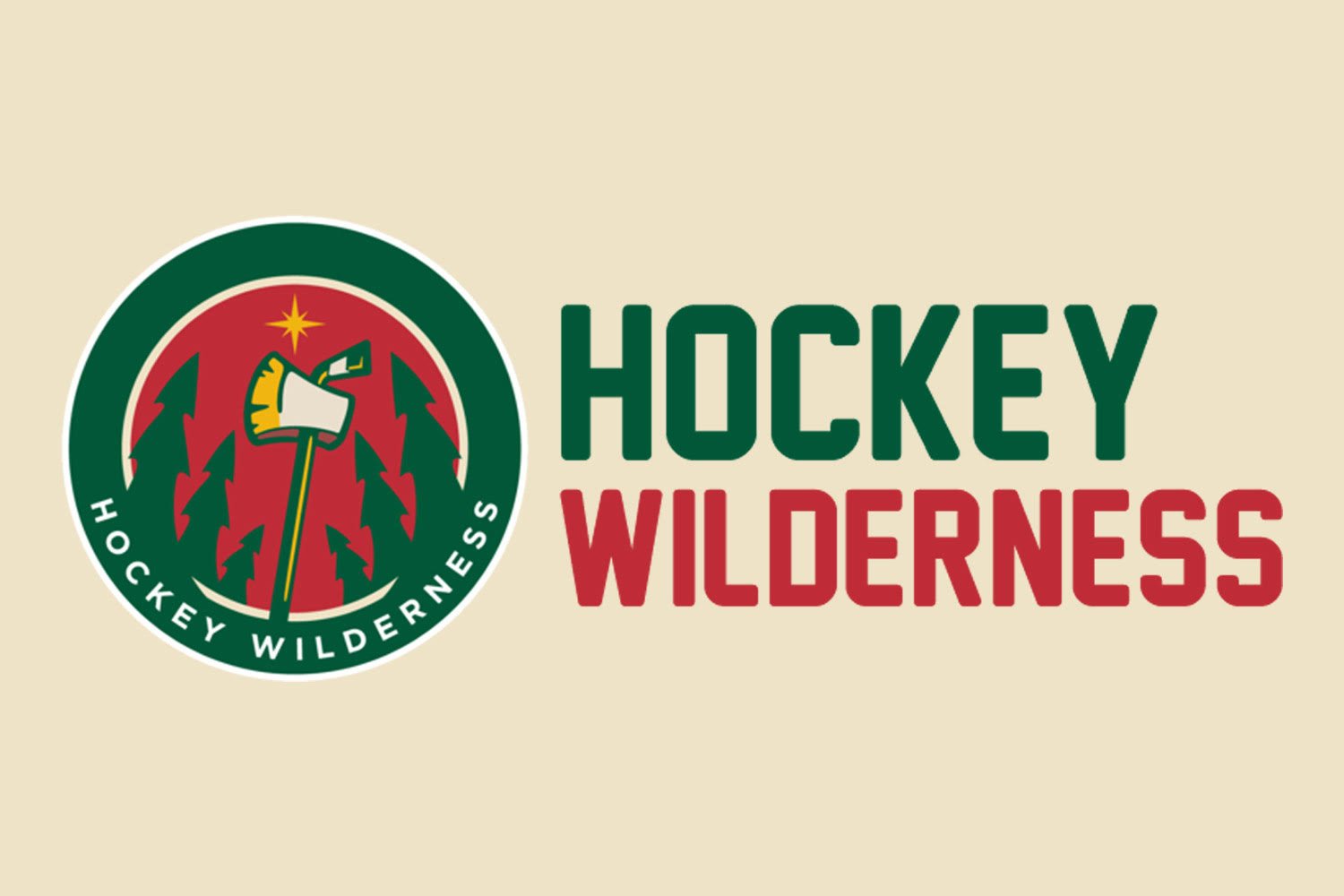 Tomorrow is the two-year anniversary of what has to be considered the best trade in Minnesota Wild history.
Coming off a second-round loss to Chicago where they were a tough out for the eventual Champions, the Wild re-loaded for a Stanley Cup run. There wasn't much they could do, but they made the most of their limited cap space by buying out washed-up Dany Heatley and adding scoring savant Thomas Vanek. By January, things had gone horribly, horribly wrong.
It really needs to be stressed just how poorly Minnesota's prospects were at the time. The Wild were dead last in the Central Division, 13th in the Western Conference, and 8 points out of a playoff spot. At that point, they weren't fighting for a playoff spot. They were fighting to not be embarrassed.
With his team being sunk by awful goaltending, general manager Chuck Fletcher needed to make a move to save the season. And honestly, possibly his job. But with no obvious solutions on the market, Fletcher made a low-risk bet by flipping a third-round pick to Arizona for backup goalie Devan Dubnyk.
We all know the story. Dubnyk stepped in and immediately lifted the team with his phenomenal play, as the Wild went on a blistering run that propelled them to a return to the second round.
We also know that his body of work in St. Paul has been incredible. He has a .928 save percentage in 138 games over the past two years- a run of success that only elite goalies have been able to sustain. We know that his run of success has propelled Minnesota to the top of the Western Conference and himself into the discussion for a Vezina Trophy.
What we don't talk about is that this could've gone terribly wrong.
Dubnyk-to-Minnesota wasn't an inevitability. Dubnyk was one of many options the Minnesota Wild had to choose from, and it's hard to see things going as well with any other acquisition they could have made.
Minnesota was linked to several options at the time. Goalies such as Jhonas Enroth and Michal Neuvirth changed hands near the deadline. Other goalies such as Antti Niemi and Viktor Fasth ultimately stayed on their teams, but were linked to the Wild (Notably absent from these reports, weirdly enough: Dubnyk). But the biggest names looming were not Dubnyk, but Martin Brodeur and Cam Ward, both former Cup-winners.
Enroth and Neuvirth both had great seasons in a backup role last year, but it's pretty safe to say that Dubnyk was the only player who could've made the Wild into what they are today.
But let's really think about what could have been. Put on some morose music while we switch to the Magical Italics of Alternate Realities.
Let's assume that Devan Dubnyk was taken off the table- perhaps the Stars take him off Arizona's hands for a third-round pick. With Minnesota desperate for a solution in net, they flip a first-round pick and Niklas Backstrom (waiving his no-movement clause) to Carolina for Cam Ward.
Before you say "Minnesota would never be that dumb. Cam Ward is awful," think about it. It falls pretty in-line with what Fletcher targets in his veterans. He was 30, right around the age of Heatley and Pominville when Fletcher traded for them. He had extensive playoff experience, including the aforementioned Cup. And Ward wasn't a rental, which has been very important for Fletcher in past moves, having another season in addition to the rest of 2014-15 season. It made sense, even to the savvier people in local media.
Not to mention that Ward's cap hit ($6 million) would be off-set by Backstrom's $3.4 million albatross. Losing the first-rounder would hurt, but this move would be one designed to keep Minnesota competitive into the next season, as well as salvage 2014-15. They add Sean Bergenheim as a depth move weeks later, but stay quiet on Trade Deadline Day, despite late rumors of interest in bruising power forward Chris Stewart.
Ward gets a boost from Minnesota's defensive system and posts a .916 over 35 games. It's a good performance that gets Minnesota out of the basement of the competitive Central with 91 points. But they ultimately miss the playoffs, as Winnipeg and Dallas sneak into the Wild Card spots, with Dallas getting a boost from their new timeshare between Kari Lehtonen and Dubnyk.
It hurts to see Minnesota have to cede the 12th-overall pick to Carolina, but Fletcher succeeds at one thing: Keeping his job. He's able to point to the Wild's improvement under Ward in the second half and convince owner Craig Leipold Minnesota can only do better with a full season of Ward in net.
At the draft, the team catches a fortunate break when first-round talent Daniel Sprong falls to them at Pick 42. Getting Sprong in the fold and having Ward under contract for the next season lessens the pain of missing out on a lottery pick.
But Ward's presence on the roster creates some stress for Minnesota. Not only are they unable to add any free agents, but they struggle to find a place for restricted free agents like Mikael Granlund and Erik Haula. Granlund gets 2 years, 5 million from the Wild, while Haula's rights are traded for a 4th-round pick at the draft. On the free agent front, it's bare bones. Ryan Carter and Nate Prosser stick on low-cost deals, while Kyle Brodziak goes off into the sunset and lands in St. Louis.
But Minnesota keeps most of their core intact for a final run with a full season of Ward in net. Ward becomes the Wild's workhorse, starting 60 games for Minnesota, but struggles in front of a penalty kill that was missing Haula and Brodziak. His .909 save percentage doesn't single-handedly kill Minnesota, but it doesn't help as Yeo is unable to keep the same chemistry going with the team.
The Wild are on the fringes of the playoff race until mid-December, when the wheels fall off of the team, and Yeo is dismissed after a long losing streak by mid-January. Replacement John Torchetti's new voice in the room gives Minnesota a temporary boost, but they ultimately finish with 80 points, the 8th-worst record in the league. Chuck Fletcher is dismissed in the summer of 2016, and with a declining veteran core, struggling youth, and no solution in net, Leipold has a tough time attracting elite front office and coaching help.
Fortunately, things did work out for Minnesota: They made a smart, low-risk choice that didn't mortgage the future. They were able to identify that Dubnyk was the right man for the job going forward, and signed him to a contract that fit that. And Dubnyk's done nothing but reward the team for their faith in him- it's arguable that Minnesota wouldn't be a playoff team in each of the past three seasons (this one included) without Dubnyk in the fold. Now, Minnesota is a playoff lock in a suddenly-weaker Conference where it seems a hot goalie can get you far into the postseason.
It took a lot of smarts and a lot of luck, but the Devan Dubnyk trade has taken Minnesota from being a complete playoff non-factor to the very top of the Conference. Wild fans should be liking this reality just fine.