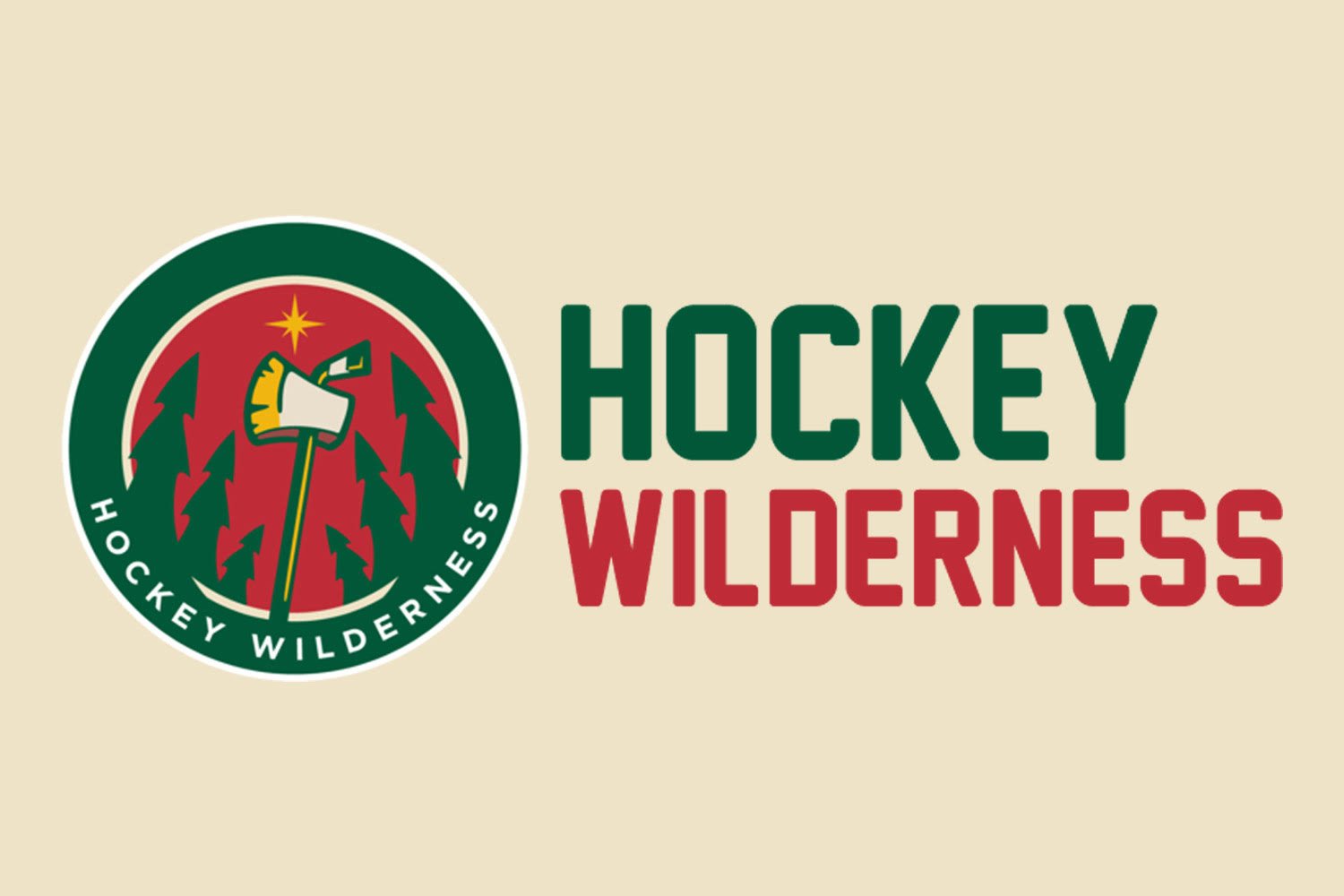 Devan Dubnyk has played great this season. You don't need advanced statistics to help you with that. But looking at the old box car stats, Dubnyk leads the league in all situations in goals against average at 1.60, in save percentage at .947 and in shutouts with four.
Dubnyk's great play has also led to some attention from national media as well. Jonathan Willis wrote about Dubnyk this week for the Bleacher Report, using Dubnyk as an example of how poorly NHL teams evaluate goalies. Two weeks ago, Ryan Lambert over at Puck Daddy, put together lists of goaltenders who are over- and underperforming this season, and Dubnyk topped the list as the top overperformer thus far this season. Finally, a couple days ago, Scott Cullen of TSN led off his daily Statistically Speaking column with a goaltending duel between Tuukka Rask and Carey Price. Cullen referenced Rask and Price in connection with Goals Saved above Average from Hockey Reference. Price was second and Rask was fifth, but there was Dubnyk's name again at the top of the list in first.
After the Minnesota Wild's victory over the Toronto Maple Leafs 3-2 last week, Dane Mizutani, Wild beat writer for the Pioneer Press, tweeted that Bruce Boudreau said the following about Dubnyk in his post-game press conference, "If he was in Toronto, there would be no Carey Price." Carey Price, that's funny. The best goalie in the world. Dubnyk has been traded for Matt Hendricks by Edmonton, "future considerations" by Nashville and a third-round pick by the Coyotes. Dubnyk was sent to the minors by Montreal, ending up a free agent and signing with Arizona for $800,000 on a one-year deal.
Every Wild fan on this blog knows the Dubnyk story well after the trade from the Coyotes. Dubnyk and the Wild got on a roll and made it into the playoffs. I think the consensus is that, last year, Dubnyk didn't play nearly as well as the miracle run from the season prior. In fact, Mizutani wrote an article two weeks ago, putting forth some arguments why Dubnyk might be the NHL's best goaltender this season. And Mizutani described Dubnyk's play last season as a "modest campaign."
But I would argue that Dubnyk has been remarkably consistent over these last three seasons. While he may be due for a regression, as Lambert suggested, he won't fall off a cliff. In 2014-2015 in all situations, Dubnyk posted a .929 save percentage across his time with the Coyotes and the Wild. Last season, that number was .918 and this season he's sitting at .947. But the dip in save percentage last season is due almost entirely to the Wild's penalty kill. If you recall, the 2014-2015 Wild led the league in penalty kill percentage at 86.3%. But last season, the Wild's PK bottomed out to 77.9%, ranking fourth from last in the NHL. Whatever you think of PK percentage as a measure of a team's penalty kill, it's clear that what fell off a cliff was the Wild's PK.
Of course, your goalie is your best penalty killer. But how many of those goals are really the goaltender's responsibility and how many are due to a failure of the penalty killers in front of the goalie? According to Hockey Reference, Dubnyk gave up 29 goals on 275 shots for a .898 save percentage short-handed during the 2014-2015 season between the Coyotes and the Wild. Last season, Dubnyk gave up 41 goals on 259 shots for a short-handed save percentage of .842. That's 12 extra goals.
In fact, according to corsica.hockey, Dubnyk's 5v5 save percentage two seasons ago was .936. Last season? .933. So, Dubnyk was really good for the Wild during the miracle run two seasons ago and he was equally good last season at 5v5. The difference between Dubnyk's overall stats is entirely due to the Wild's issues short-handed.
More fun from corsica.hockey: of the 27 goalies that played at least 2000 minutes at 5v5 in 2014-2015, Dubnyk's .936 save percentage ranked third behind Steve Mason and Price, and ahead of Pekka Rinne, Cory Schneider and Roberto Luongo. Last season, of the 22 goalies to play at least 2000 minutes at 5v5, Dubnyk's .933 save percentage ranked fifth behind Henrik Lundqvist, Mason, Luongo and Corey Crawford, and ahead of Marc-Andre Fleury, Braden Holtby and Petr Mrazek.
As for this season, of the 38 goalies that have played at least 500 minutes at 5v5, Dubnyk's save percentage ranks first at .956, ahead of Crawford, Scott Darling, Price, Matt Murray and Holtby, so that's going to come down. He's only allowed 24 goals on 547 shots at 5v5 this season.
But he's averaged 1335 shots against and 87.5 goals against at 5v5 over the past two seasons. To match his last two seasons, he can give up 63.5 goals on 788 shots and still post a .934 save percentage, the average of his last two seasons, which means he needs to go .919 the rest of the way. With Dubnyk's track record, that doesn't seem daunting. And that means that Dubnyk is going to be in the Vezina discussion at the end of the season, assuming the Wild's PK doesn't shit the bed again. They currently rank sixth at 84.7%.
Finally, corsica.hockey allows us to aggregate seasons, so we can see how Dubnyk stands up to his peers over the past three seasons, including the current season. Of the 30 goaltenders that have played at least 4000 minutes of 5v5 hockey over the past three years, Dubnyk's .938 save percentages ranks second in the NHL behind ... Carey Price.