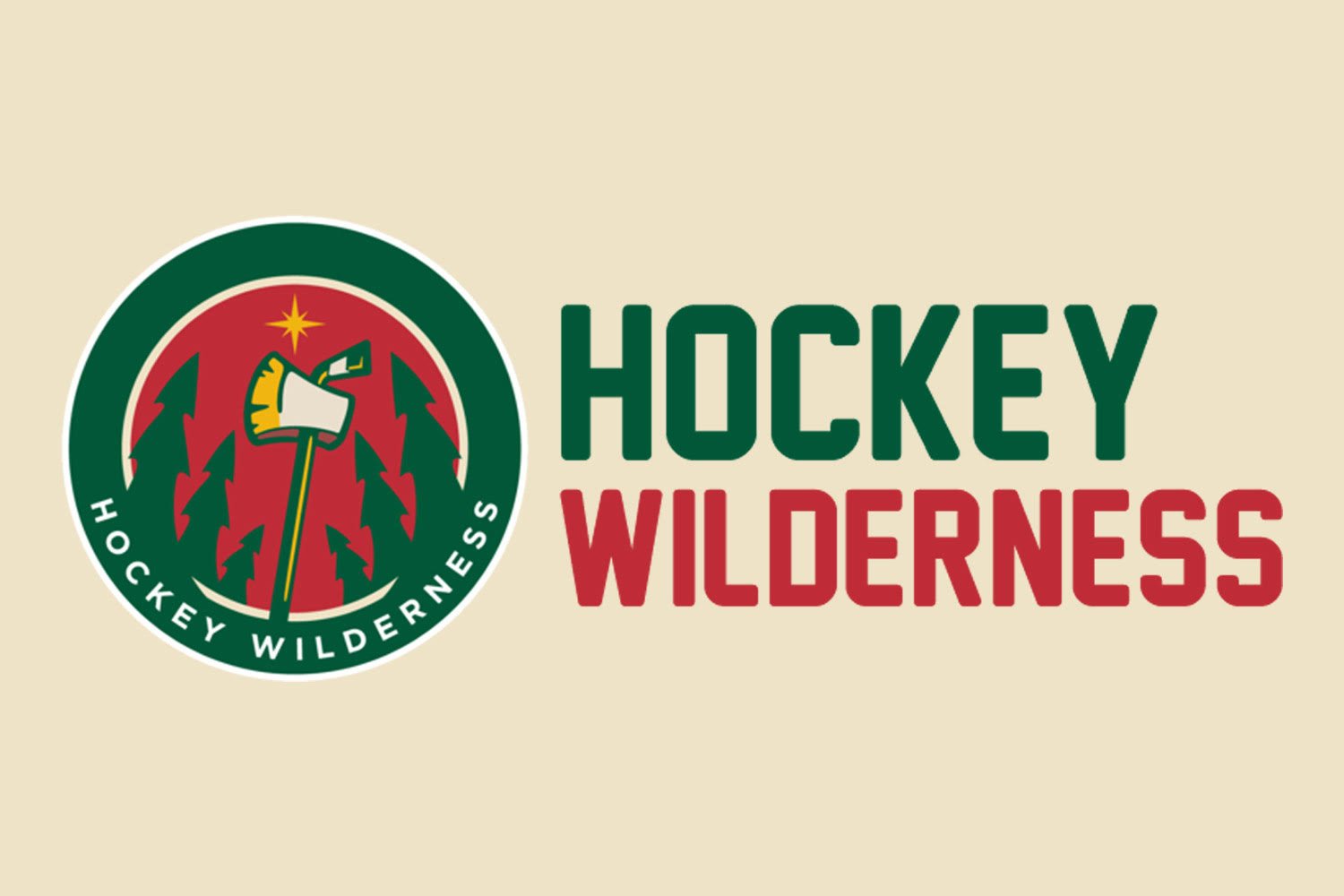 MINNESOTA WILD AT CHICAGO BLACKHAWKS
7:00PM Central, United Center, Chicago, Illinois
TV: NBCSN
Radio: KFAN 100.3 and affiliates
Streaming: NBC Sports App (link here)
Oh, you wanted two points?! I'm sorry, I thought you'd be satisfied with one [rolls eyes at needy Wild fans].
After losing the battle with Mike Smith's glove for most of the night at Xcel Energy Center (and by losing the battle, I mean repeatedly firing the puck directly into his webbing so that he could hold his glove up and make it look like he was making incredible saves), the Wild staged an impressive third-period comeback Tuesday. It finally tied the game when Jared Spurgeon decided to do something that no Wild player had done before him that night—shoot stickside.
The Wild ultimately fell in overtime, which certainly wasn't the outcome that anyone in the State of Hockey wanted. On a night when it looked like Minnesota was going to end up just getting owned by the opposing netminder, the fact that it did get back in the game is a positive... But the Wild badly needed that second point.
The team has now fallen three points behind Dallas, seven behind St. Louis (which holds the ever-important third spot in the standings), and has all but lost touch with division-leading Winnipeg, which has an enormous eleven-point cushion over the Wild. Oddly, it is currently level with tonight's opponent, though Minnesota has played one more game. 
With both teams playing in the second of back-to-backs with travel, this one has the makings of a nationally televised crapfest for "Rivalry Night."
Although I'm not sure who tonight's announcers are, here's what I think the intro will be… [Doc Emrick voice] "The stars for the Minnesota Wild aren't shining very brightly. Tonight, we're in the Windy City, where the wind you're feeling is actually gas coming out of Minnesota's players. And that's why you might have the urge to say, 'these guys stink!' But hold tight, hockey fans, because you haven't seen anything yet. Wild… Blackhawks… next!"
CHICAGO BLACKHAWKS 
Until just a few days ago, the Blackhawks were sitting last in the Central Division, just like everybody predicted coming into the season… right? But it has convincingly won a couple of games in a row, and last night ran up the score on the lowly Ottawa Senators, ultimately skating away with an 8-2 victory. Our old buddy, Patrick Kane, had a career-high five points in the game, meaning he's geared up and ready to dominate the Wild, as is tradition.
With Chicago's lineup looking a lot thinner than in years past, Corey Crawford really kept the Blackhawks afloat for the first three months of the season, earning most of the Vezina attention in the early stages. But he has been on the shelf with a mysterious upper body injury, and a few days ago, Coach Joel Quenneville told Mark Lazerus only that Crawford would return at some point this season. So, that doesn't sound great for 'Hawks fans.  
But even without their all-world netminder, you can never discount the Blackhawks and their superstars. This tweet from Lazerus pretty much sums up how things are going right now for the 'Hawks: 
If Minnesota is to have a chance to win tonight, it will have to pepper whichever Blackhawks goalie gets the start. The options are Anton Forsberg, who played last night and holds a 3.00 GAA and .910 save percentage, or Jeff Glass (my personal preference), who has an abysmal 3.51/.908 stat line in four games.
STORYLINES
Minnesota pulled the old Kansas City Shuffle yesterday, making us all think that Mikko Koivu would miss the game because of a bout with the flu. Instead, Koivu ended up playing, while Nino Niederreiter was again shut down until after the approaching bye week. So, the Wild has an injury to a key player, and also the sun came up today. Michael Russo tweeted that Nino had been limping around quite a bit leading up to his exclusion from last night's contest. He had just returned from a foot injury on Thursday and recorded a hat trick that same night, but now goes back out of the lineup for the third time this season.
Speaking of the bye week, both Minnesota and Chicago now have three games remaining before sitting idle for five days and being forced to watch other Central Division teams rack up points. Tonight is incredibly important for both squads, so the fact that the game will be played in Chicago is unfortunate for the Wild. I don't know if you recall, but it turns out Minnesota... just... isn't all that good on the road.
The Wild does hold a goaltending advantage over the 'Hawks, with Devan Dubnyk getting back in the cage after finally getting pulled from that atrocious game in Colorado on Saturday. Dubnyk historically is pretty good in games after he gets the hook, and he'll likely need to be outstanding tonight against a Chicago team that is filling the net with goals right now.
While the earlier Lazerus tweet summed things up for Chicago, this Russo tweet nicely encapsulates things up for Minnesota right now:  
INJURIES
Nino [sigh].
In addition to Crawford, Artem Anisimov is likely out through the bye with an upper body injury, per Rotoworld.
The Gamethread will post at 6:30PM. Below are the projected lineups, thanks to DailyFaceoff.com.