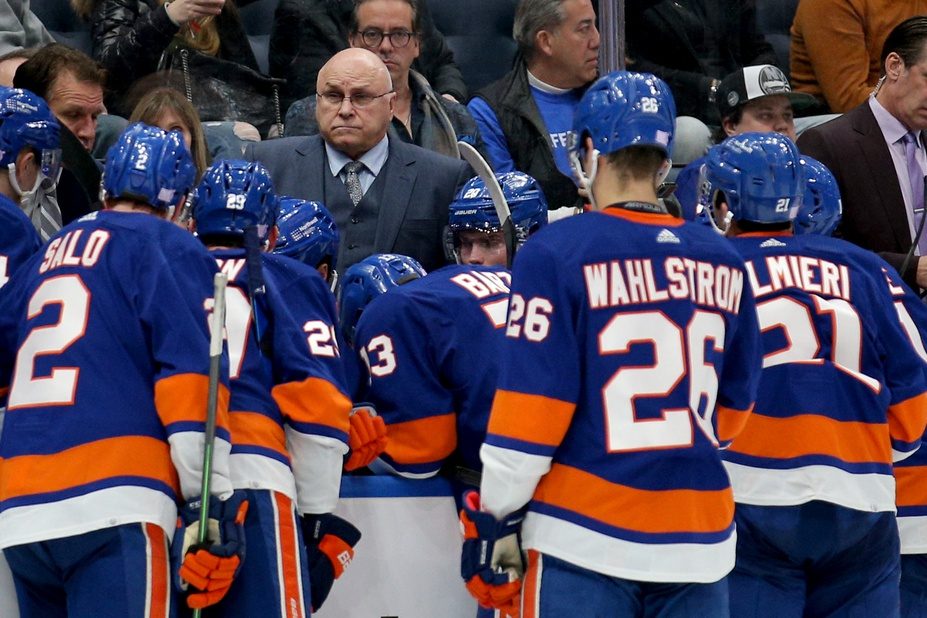 Let's face it: The Minnesota Wild are officially a one-line team. While Kevin Fiala wasn't the complete heartbeat of the offense, his presence enabled Kirill Kaprizov to break out into a superstar. Granted, Kaprizov always had superstar talent, but opponents can occasionally game-plan to shut him down. And without Fiala, the Wild don't have a true scoring punch to make opponents pay for taking Kaprizov out of games.
Matt Boldy and Mats Zuccarello are Kaprizov's supporting cast. However, Zuccarello leans on Kaprizov to finish off plays. If Kaprizov's getting smothered, then what good is Zuccarello? Same goes for Boldy, who's a similar version of Zuccarello when it comes to creativity. He's known for having a heavy shot but is prone to being a playmaker. That's where the offense stops. Marco Rossi is struggling to maintain consistency while getting limited ice time, and no one else has stepped up.
Minnesota's core of star players is shallow. They may have a highly-praised prospect pool, but teams can only lean on their systems when churning out stars. It's a red flag that Rossi has failed to meet expectations of being a Top-6 center. Need I remind you he's Judd Brackett's highest-drafted Wild player? So if he can't turn it around, and Brackett's highest pick doesn't meet expectations, how can anyone expect the rest of the pack to do any better?  
They have a secondary core that was one of the best in the NHL last year. Maybe not entirely based on not skill, but they drove opponents absolutely bananas. That's what Ryan Hartman, Frederick Gaudreau, Joel Eriksson Ek, Jordan Greenway, Marcus Foligno, Brandon Duhaime, Connor Dewar, and Mason Shaw are there for. Now you add Ryan Reaves to the mix? Perfect setup.
The thing is that some of those guys aren't playing their roles. Instead, they want to be skilled players. If a team built like the Wild are today plays like that, they'll lose. They can't be the 2021-22 Wild. So who should they be instead?
The 2019-20 New York Islanders, of course. Why? Look at the kind of team they had:
Goals For: 189 (24th) 
*Goals Against: 190 (9th)*
Powerplay %: 17.3 (24th)
Penalty kill %: 80.7 (15th) 
That team had surprising success. The Islanders finished their season with a trip to the Eastern Conference Finals, where they came up short against the Tampa Bay Lightning, who won the Stanley Cup. However, they forced the series to six games and made the Bolts work to win that series. If two 2-1 losses had gone a bit differently, the Islanders would've been able to knock out the Lightning.
And if they had made the Stanley Cup Final, do you think they'd have had a chance against the Dallas Stars? Maybe their lack of offense and superstar talent finally doomed them. But what made them successful and closer to a Cup than Wild ever was? Riding their top line as far as they'd carry the team, then grinding for the rest of the game.
There are some differences between the two teams, even if they're very similar. The obvious one is that Mathew Barzal is a No. 1 Center. While he's not on the tier of Connor McDavid, Auston Matthews, and Nathan MacKinnon, Barzal is still a legitimate point-per-game player who the Wild would love to have. Man, oh, man! Imagine Barzal centering Kaprizov over any Wild center right now.
Sadly for the Isles, Barzal was the only star talent they had. Still, their center depth was better than Minnesota's current group. They traded for Jean-Gabriel Pageau from the Ottawa Senators that year, fresh off a 24 goal-stint. While Pageau was never a star player, he was always a solid contributor who can win faceoffs. Brock Nelson was a slightly more offensive upside than Eriksson Ek, but it's not that much of a difference between them.
The Wild have their version of Barzal on the wing and better wing depth than the Islanders had. Josh Bailey, Anders Lee, and Anthony Beauvillier aren't nearly as flashy as Zuccarello and Boldy. In fairness, Lee is a proven goal-scorer in a way Zuccarello isn't, and Boldy isn't yet, having 34, 40, and 28-goal seasons entering 2019-20. But if Boldy shows more of his heavy shot, maybe he can establish himself as that kind of scorer.
But this is the most important similarity: The Islanders' defense lacked a star.
They consisted of solid two-way players who can eat up minutes and play physically. Ryan Pulock, Adam Pelech, Nick Leddy, Devon Toews, Scott Mayfield, Johnny Boychuk, and Andy Greene formed their core. The highest-producing defenseman among them was Pulock, who scored 35 points in 68 games. Over an 82-game season, that would've been 42 points.
That sounds the same as Minnesota's defense. Wild captain Jared Spurgeon can produce those numbers since he's got two 40-point seasons under his belt, even if he's having a slow start to the year. Calen Addison has the offensive potential to be a legit threat, but he hardly shoots the puck. He's already on pace for 36 points, though, if he can avoid the press box. And if Addison learned to shoot more, 42 points are well within reach. If anything, the Wild's defense looks to have more offensive upside than those Islanders.
The only difference, really, is that the Islanders' defense was a heavier, more physical group, which was perfect for Barry Trotz hockey. He implemented a system that consisted of defensive responsibility, discipline, hard work, and capitalizing on chances when the opportunity presented itself. This is the same way Trotz won the 2018 Stanley Cup with the Washington Capitals. Unfortunately, the Islanders didn't have the Capitals' star power, but Trotz adjusted by relying on above-average goaltending from Semyon Varlamov and Thomas Greiss.
That's where Marc-Andre Fleury sets himself apart from the Islanders. He's the three-time Cup-winning champion and 2018 Vezina trophy winner. He can provide that play if he can pick up where he left off before getting hurt. Filip Gustavsson's mostly-strong relief appearances showed he has the chance to become a solid backup. The Wild are set for the playoffs if they can keep this up.
Just because Barzal led the Islanders didn't mean they adopted Barzal's identity. The team as a whole embraced their grittiness. Kaprizov's identity was the Wild's last year, but it's not working now. This Wild team must embrace the reality of grinding, annoying, and hammering their opponents to gain the advantage.
The Islanders' fourth line of Cal Clutterbuck, Matt Martin, and Casey Cizikas were their menace line. If anything, Greenway, Foligno, and Eriksson Ek are a supercharged version of that. Notice, that's supercharged, not gifted. They won't win playing pretty hockey, even if they scored goals in bunches last year. They have to go back to what they do best. So should the rest of the franchise.
Until their skilled prospects start panning out, the Wild need to play a fast, north-south forechecking game in which they create turnovers. Create and then embrace structure until everyone, including their opponents, has died of boredom. Yes, we've got to see this team go back to the Jacques Lemaire days. Groan all you want, but if we're remembering correctly, Lemaire is still the only Wild head coach in franchise history to take Minnesota to the Western Conference Finals.