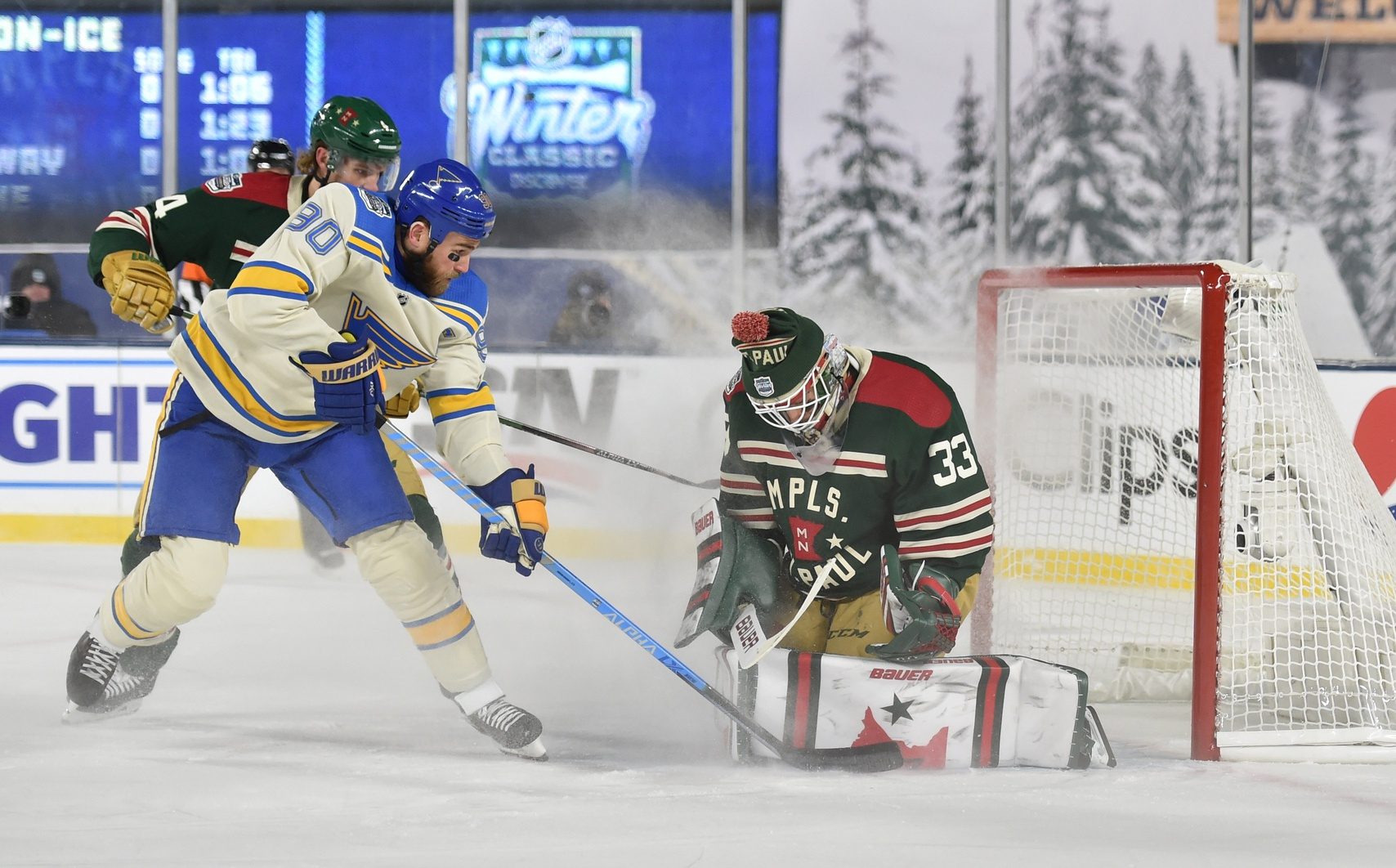 Dean Evason has pushed the right buttons since taking over the Minnesota Wild on Valentine's Day 2019. With a 99-62-30 record (.662 points percentage), his tenure in St. Paul has been pretty successful to this point. While Evason continues to pursue postseason success, all signs show that the Minnesota Wild are building something special. 
Late last week, Bill Guerin recognized the position his team is in. He rewarded the coaching staff's efforts with everyone from Evason to assistant coaches Bob Woods, Darby Hendrickson, Brett McLean, and goaltending coach Frederic Chabot all receiving contract extensions. Evason initially took over on an interim basis. But he earned a chance to stay on a little longer after seeing Kevin Fiala's meteoric rise before the shutdown and a competitive performance against the Vancouver Canucks in the league's return to play.
But Evason's tenure has been anything but conventional since then. The league shutdown and Edmonton bubble were trying for any coach, let alone an interim one. Then the NHL moved to a weird division-only format last year. The Wild moved to the West Division, despite being east (albeit, by mere city blocks) of the Mississippi River. Sill, the team endured long road trips away from home, COVID protocols, and more, all while battling in a top-heavy division.
Still, Evason's team found success. That continued this season as the Wild propelled to the top of the Central Division and eventually the league in early December. Evason hasn't had to worry about the long losing streaks that plagued past coaches of the franchise. Before December, his Wild hadn't lost even three in a row. But now, after laying an egg in the NHL's biggest regular-season showcase on national TV, they're riding a five-game losing streak.
The Wild endured the perfect storm before the Winter Classic. The postponement of games leading up to it led to an abundance of rust the players had to shake off. The frigid temperatures and rough ice conditions weren't going to help a slumping team break out of their woeful habits. Minnesota also dealt with injuries or illness to its top center and top two defensemen. All of that combined to make the Winter Classic more memorable for the ambiance and the hearty Minnesota fans in attendance, than say, Kirill Kaprizov's three-point night.
But there was more than just falling flat because of the conditions or circumstances. Dean Evason's Wild haven't been able to solve Craig Berube's St. Louis Blues.
Since Evason took over, only three teams have a points percentage better than .500 against the Wild. The Colorado Avalanche and Vegas Golden Knights are on the list with a .722 and .550 pts percentage, respectively. However, the Blues hold a dominating .850 pts percentage, an 8-1-1 record. They have snatched 17 out of a possible 20 points during that time. That's just one point below the 18 of 20 Evason's Wild took from the Arizona Coyotes. It's not great when a division rival can make you look like the Coyotes on a nightly basis. Just ask the Coyotes.
The Blues aren't the same team Mike Yeo's Wild tamed in the first round of the 2015 playoffs. They aren't the same slow, lumbering group that needed their goalie to steal a series in 2017. This St. Louis team is a far cry defensively from the team that won the Stanley Cup in 2019. Unlike those teams, today's Blues are thriving with an offensive identity. With 3.41 goals per hour, St. Louis isn't far behind the Wild in the league rankings for goal scoring.
However, the Wild are still playing St. Louis like they're reading off the old scouting reports. The Winter Classic was a prime example of that. By their admission, the Wild didn't play with urgency and tried to out-skill a pretty skilled Blues team. "We didn't simplify our game," Evason said postgame. "We're trying to make plays east-west. Certainly, in this type of setting, that couldn't happen." The 6-4 loss at Target Field was just a microcosm of the issues they've had against St. Louis. The Blues have now out-scored Minnesota 29-19 in the last 10 games.
Instead, they let Jordan Kyrou and Vladimir Tarasenko own the night. Kyrou is fast, skilled, and is part of what makes this Blues team a force to be reckoned with come playoff time. Last year, Minnesota had to contend with Colorado and Vegas as the top threats in the West. Unless the Wild solve their struggles against St. Louis, another team is firmly in the way of any Stanley Cup run. 
Evason's time as head coach of the Wild has been pretty easy going so far. Whatever the terms of his new deal are (they haven't yet been released), this five-game losing skid is the hardest challenge he's faced since taking over. The difference Evason has over Yeo and Bruce Boudreau is a strong player leadership group and two highly-skilled players capable of dragging the team out of this rut. Now that he's signed on the dotted line, he'll have to prove he's capable of it. Time will tell if he's the guy to lead the franchise into the future or not. Finding a way to beat St. Louis would go a long way to proving it.
Stats courtesy of Natural Stat Trick & Evolving-Hockey.