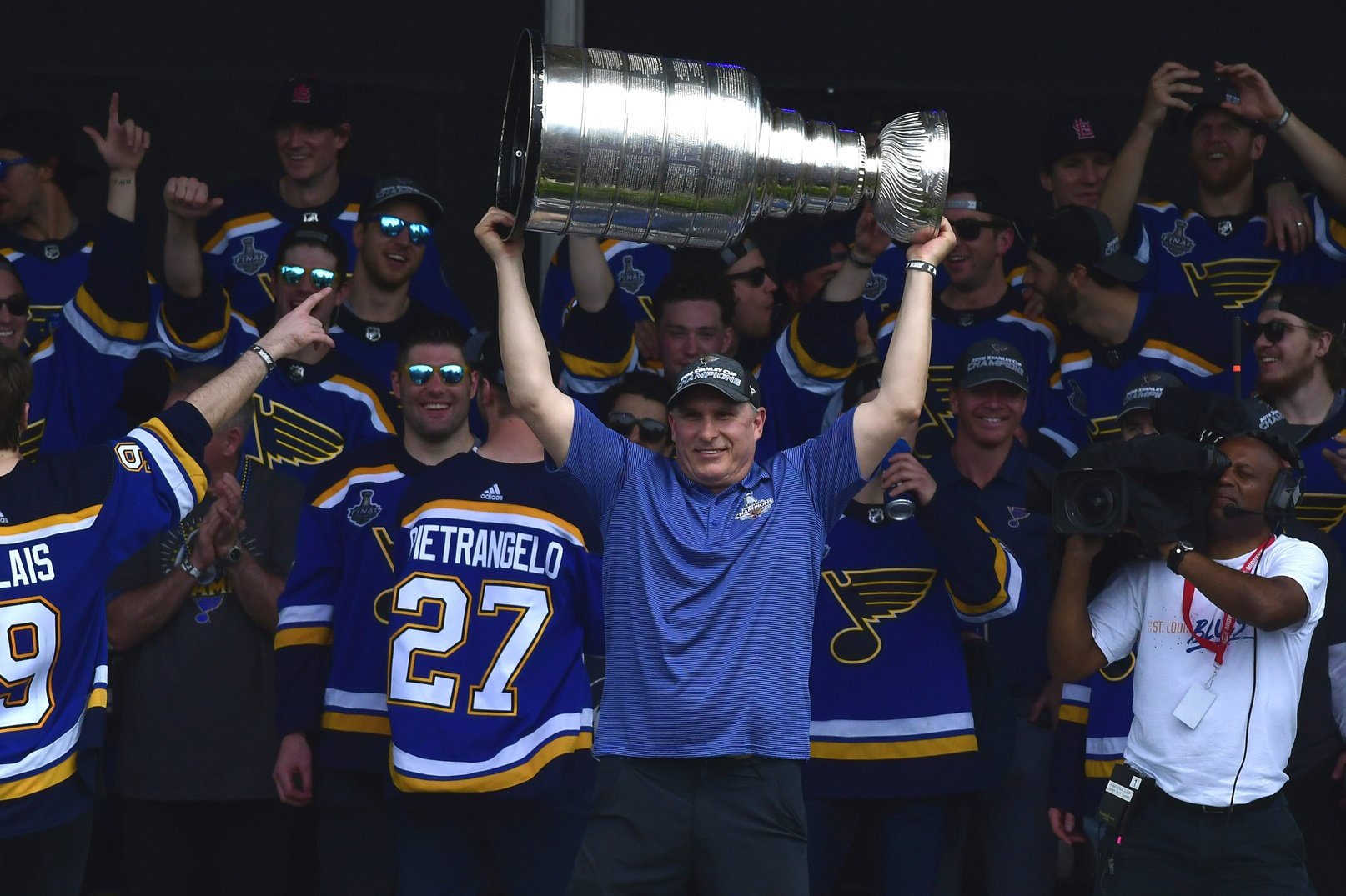 Dean Evason is set to be Minnesota's fifth full-time head coach in franchise history.
Beginning as an interim coach after Bruce Boudreau was fired in the winter, he had a small sample size -- smaller than most interims get to prove they are worthy of a full-time contract. Now he takes over for the remainder of the season with two years after the 2019-20 season concludes.
How unlikely was it for Evason to emerge from the interim label to hold the full-time head coach position with that same team? Let's take a look at the plight of the interim head coach in the NHL.
Interim head coaches — the result of firing the long-time permanent coach for poor performance, conduct or otherwise — have a difficult task. They are thrust into a role unexpectedly and often need to get a group of underperforming players to turn it around and get back into contention, or the very least, play better and more competitively.
As one can imagine, the results for interim coaches sticking around as the full-time head coach is not promising. Among the 28 permanent head coaches in the NHL, just three were interims for the same team they coach now -- Evason, Boston's Bruce Cassidy and St. Louis's Craig Berube.
For both teams, it has been a definitively worthwhile hire. St. Louis and Boston met in the Stanley Cup Final last season, with Berube winning it all as the interim head coach who replaced former Wild head coach Mike Yeo.
Usually, it takes unprecedented success, like winning a Stanley Cup after being near the basement of the NHL standings, for the interim coach to ascend to full-time. In Cassidy's case, in three-and-a-half seasons, he has led the Bruins to a .682 winning percentage.
Minnesota general manager Bill Guerin signed the interim coach after just 12 games.
Read: What Made Dean Evason Right for the Minnesota Wild
It has also become a trend for NHL teams to permanently hire a replacement immediately after the current head coach has been relieved of his duties. This season Vegas fired Gerard Gallant and brought in the recently fired Pete DeBoer. Nashville replaced Peter Laviolette with the recently fired John Hynes.
While that has never happened in Minnesota, it has turned out well for other teams. Pittsburgh has won three Stanley Cups on the leadership of three different coaches given the job midseason, but none were on an interim basis: Scotty Bowman in 1992, Dan Bylsma in 2009 and Mike Sullivan in 2016.
Was it unlikely for Evason to get the full-time Wild head coaching position? In any other point in time, that would be true.
As with everything in 2020, the coronavirus pandemic has thrown the hockey world for a loop and the time and ability to do an extensive full-time coaching search without the ability to meet in person or bring someone to the team facilities was near impossible. For Guerin, he now relies on someone who got the team going through his brief interim tenure and maintained the development and growth of the team's young stars.