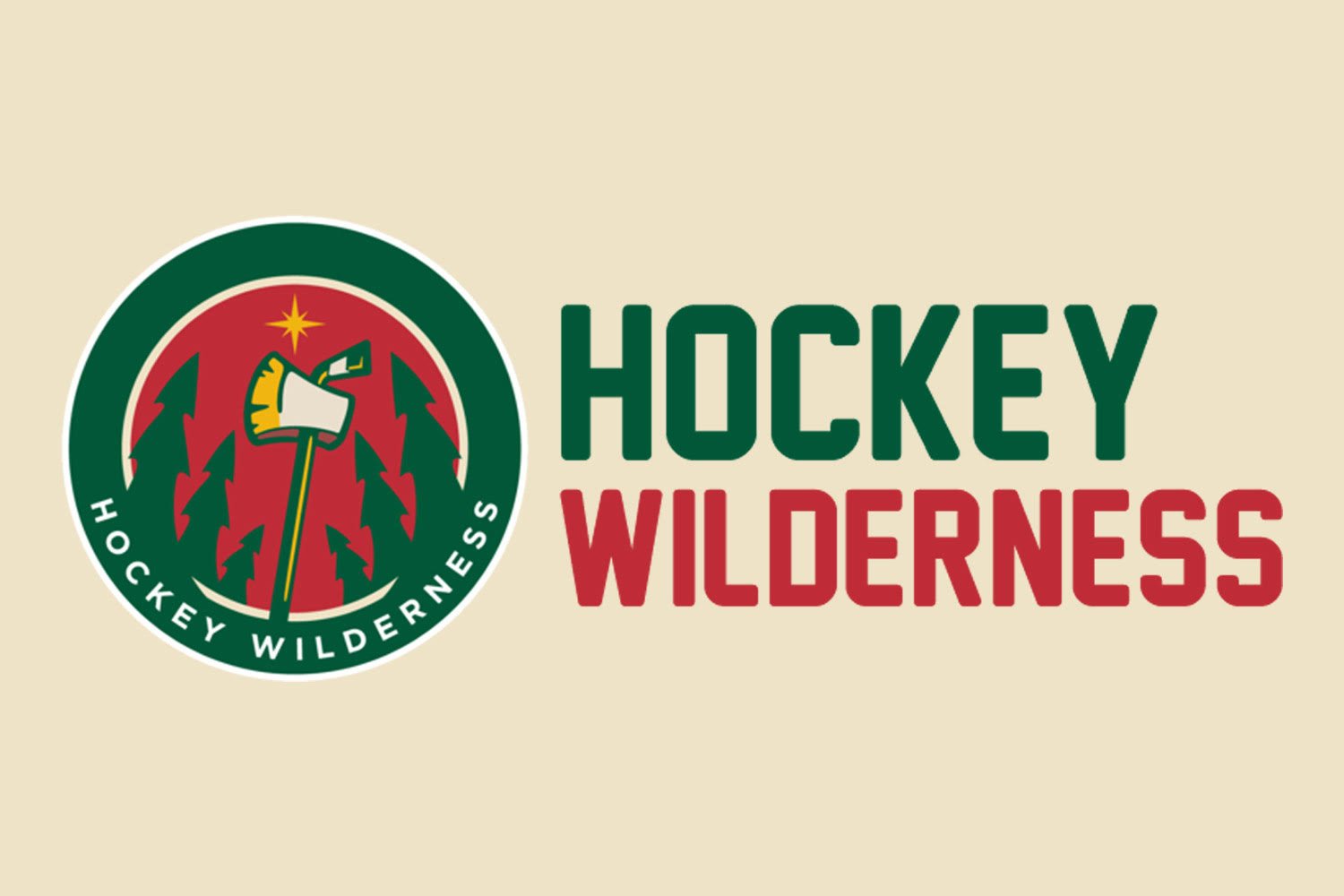 After blowing a western road trip last week, the Wild got off to a better start after beating the Canucks 5-2 at Rogers Center. Minnesota stormed back from a 1-0 deficit to play a solid road game. Eric Staal added to his torrid goal pace with the game-winning goal in the second period. Matt Cullen had just a single goal and an assist, but could have, and probably should have, had more goals.
The start wasn't good. Hoping for a fast start, it was Vancouver's Michael Del Zotto scoring 53 seconds into the game. His shot ended up squeaking through Devan Dubnyk's equipment. Dubnyk thought he still had the puck and froze. Del Zotto got the puck and wrapped it around with Dubnyk late to react.
Less than a minute later, Nino Niederreiter broke into the zone and took a heavy shot on Canucks' goaltender Anders Nilsson. He continued to battle for the puck behind the net and took a hit to make a play. The puck was pushed out to Zach Parise, who shot from a shallow angle, up high on Nilsson and the puck found its way into the net for a tie game.
The first period was mostly Minnesota controlled, but both teams seemed to give up their blue lines with relative ease. However, when the Wild gained the offensive zone, they were able to move the puck around the zone well.
The second period was better for the team donning Christmas colors. They pushed the pace in the Canucks' zone and gained a couple power plays. Matt Cullen had about 3 or 4 really great scoring chances alone in the period. He'd finally get one when he received a saucer pass from Tyler Ennis on a pseudo 2-on-1. Cullen then took the puck on his forehand, moved to the backhand with Nilsson sliding past for the lead. Jussi Jokinen would tie the game when he get a rebound off a Erik Gudbrandson shot that hit a Wild defenseman.
The Wild stayed with it and kept getting turned aside by Nilsson. Minnesota was unsuccessful in their two power play chances, but killed off the lone Canucks opportunities. It wasn't until Mikeal Granlund sent a puck to the net with Staal standing at the crease. The puck would catch the blade of Staal's stick for his 37th of the season. He's on pace for 44 goals this season. Marian Gaborik has the Wild franchise record of 42 goals in a single season. It's really a fun thing to watch as Eric Staal is doing this at the age of 33.
The Wild's defense played strong and kept the Canucks coming from 200 feet away. The best chance they got was off an offensive zone faceoff that followed with the puck going right on net. It snuck through Dubnyk's gear and hit the post before getting cleared out of harm's way by the Wild defense.
With the net empty for Vancouver, Cullen and Coyle were about to break out on a 2-on-1 toward the empty net. Instead, Cullen passed it to Coyle, who had to fight off a hold, hook, and hog-tie before depositing his first goal in a month. The play was going to draw a minor, or at least be an awarded goal as a penalty was committed with an empty-net and a breakaway with a chance to score. You could tell Coyle wanted to make sure there was a shot.
All was said and done with the game as it looked like the Wild were going to finish out the game with a 4-2 win. That was, until Marcus Foligno did his best impersonation of Tyler Graovac and scored while falling over after getting the rebound from a Gustav Olofsson shot.
The final score was 5-2. Minnesota now heads to Edmonton, AB for a showdown with Connor McDavid and the Oilers.
This is the Matt Cullen Chuck Fletcher, Bruce Boudreau, and Wild fans were hoping they had been getting when he signed with the Wild. Number 7 was credited with 7 shots on goal. Had Nilsson not played as strong of a game, Cullen could have easily had a hat trick with some of his truly great chances.
Nino Niederreiter played one his best games in a long time. He drove the net, put four shots on goal, and had a hand in the Wild's first goal of the game. He was good all night and looked like he was finally getting back to his old self.