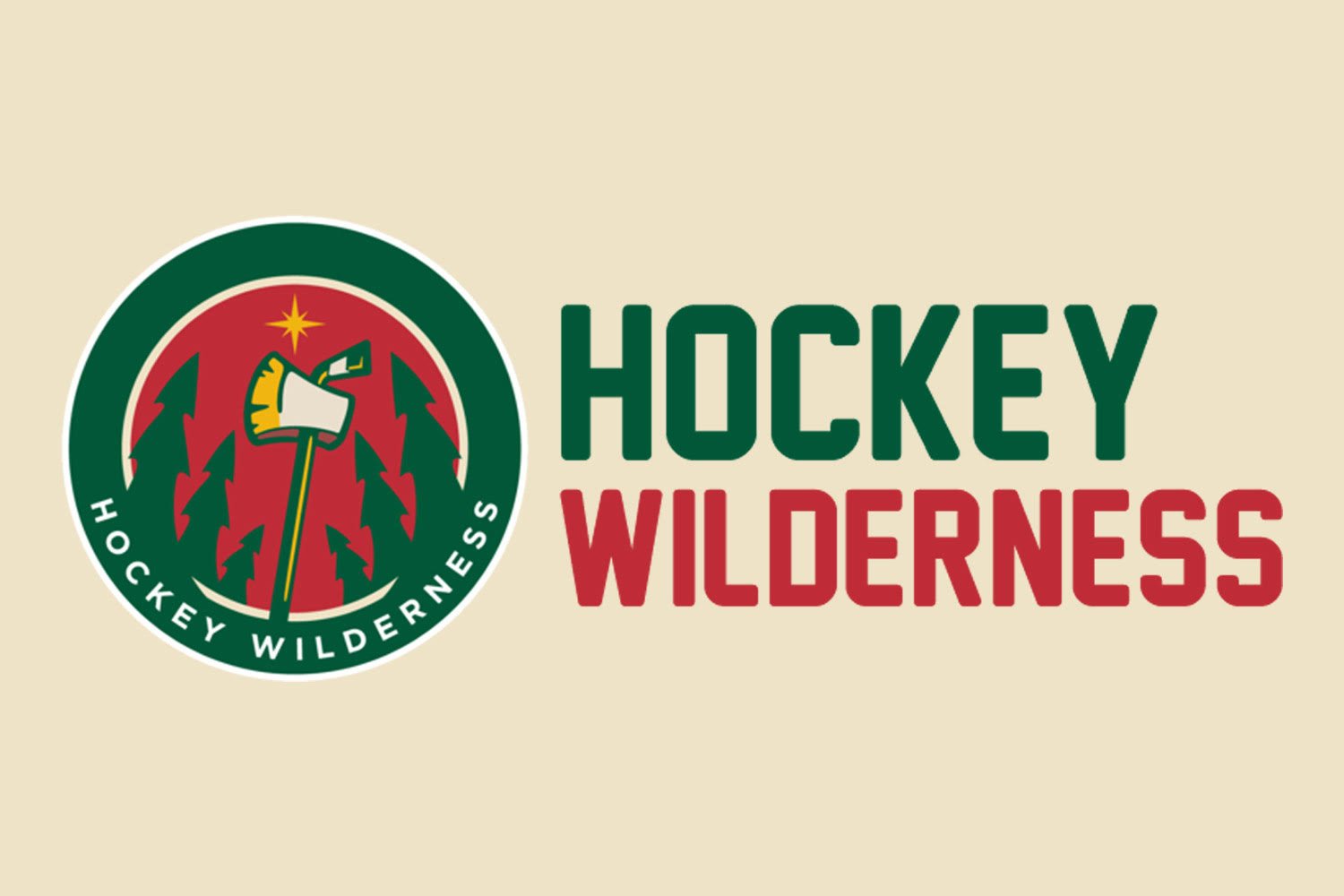 With Zach Parise going down with an injury in Thursday night's loss to the Nashville Predators, the Wild had to make a call-up to fill in the roster, which doesn't currently have four full lines of forwards. Who gets called up couldn't be an easy decision for Chuck Fletcher with Justin Fontaine and Tyler Graovac already on injured reserve.
Options on a thin Iowa Wild roster are not plentiful either. One of the Iowa's top scorers, Michael Keranen, a potential call-up candidate, is also out with an injury. Former NHL scoring threat who many praised during training camp, Ruslan Fedotenko, is likewise on the shelf.
That opens the door for 21-year-old Swiss forward Cristoph Bertschy to make his NHL debut on Saturday, according to a report from the Star Tribune's Michael Russo.
CRIST-OFF TO ST. PAUL
Bertschy is making the jump to the North American game this season after scoring 14 goals and 30 points through 44 games for SC Bern in the Swiss National League A last year. Not bad for a 20-year-old playing in an adult professional league. That's a 22-point NHL pace using NHL equivalency.
So far he's transitioned to the North American game pretty well, leading Iowa with two goals and four assists through 12 games. He's tied for the lead in goals, assists and points on the annually low-scoring Iowa team. AHL Iowa isn't at the bottom of the AHL right now, where they've finished the last two seasons, but they've scored just 18 goals in 12 games.
Six points for the scoring lead is a low threshold, but it is impressive that Bertschy has been involved in half the goals the team scored this season and that three of his four assists are primary assists.
WHERE DOES HE SWITZER-LAND
The Wild didn't recall Bertschy (or anyone) on Friday to save a day's salary on the salary cap with them completely crushed to start the season and now carrying three players who are injured. According to General Fanager, the team has just $581,165 in cap space available.
It drives home how a lack of cap space can effect a team because if Bertschy is their man, Saturday would be his NHL debut. You have to think prior to his debut that Mike Yeo would love to have him on the ice for Friday's practice, working with linemates, getting a feel for what's going on instead of just giving him a morning skate Saturday and throwing him into the lion's den against a team that made it to the Stanley Cup Final in the spring.
No practice means that it may be tough to use Bertschy much and could effect where he gets slotted in.
It looks like the dominant Mikko Koivu line is going to stick together. The currently maligned Granlund line had Charlie Coyle slotted up on right wing with Pominville over on the left side. Despite only having 11 forwards at practice on Friday, Russo quotes Yeo as saying that those two lines will stay as they were in practice. "I would say that we are looking at our third line and our fourth line. What you saw from the top two lines today is what you can expect tomorrow," Yeo said.
The third line had Erik Haula centering Thomas Vanek and Jordan Schroeder. Ryan Carter and Chris Porter rolled as a two-man fourth line. Bertschy will find himself somewhere in those two lines.
BERN TO BE WILD
The good news with this call-up is that the team isn't just shifting players up the depth chart and adding a bruiser to the fourth line -- like Kurtis Gabriel. Down a skilled player, they're add a skilled player.
Bertschy is a fast kid with a good scoring sense, so the notion that there's mobility in the bottom of the depth chart is good news. At 5 foot 10, 189 pounds, he's not a great compliment to Carter and Porter. Sliding him in with Vanek and Schroeder could be interesting with the great speed of Schroeder and Bertschy maybe functioning to compliment Vanek's scoring ability.
There's plenty of versatility in the bottom six with Haula, Carter, Schroeder and Bertschy capable of playing both wing and center.
So, for fans of a carry-in game where the Wild try to beat the other team with speed and skill, giving Bertschy his cup of coffee will be interesting. If he can make the jump to the big game with some ease -- despite not seeing any practice -- we may be able to get a sense of what he's capable of, which is worth giving him the chance, something we've never seen Keranen get.
For fans of the Wild trying to out-muscle a skilled team like Tampa, well, that's not happening this time, but Bertschy's leash is probably going to be short, even if it's longer than a poor performance on Saturday due to the lack of practice.