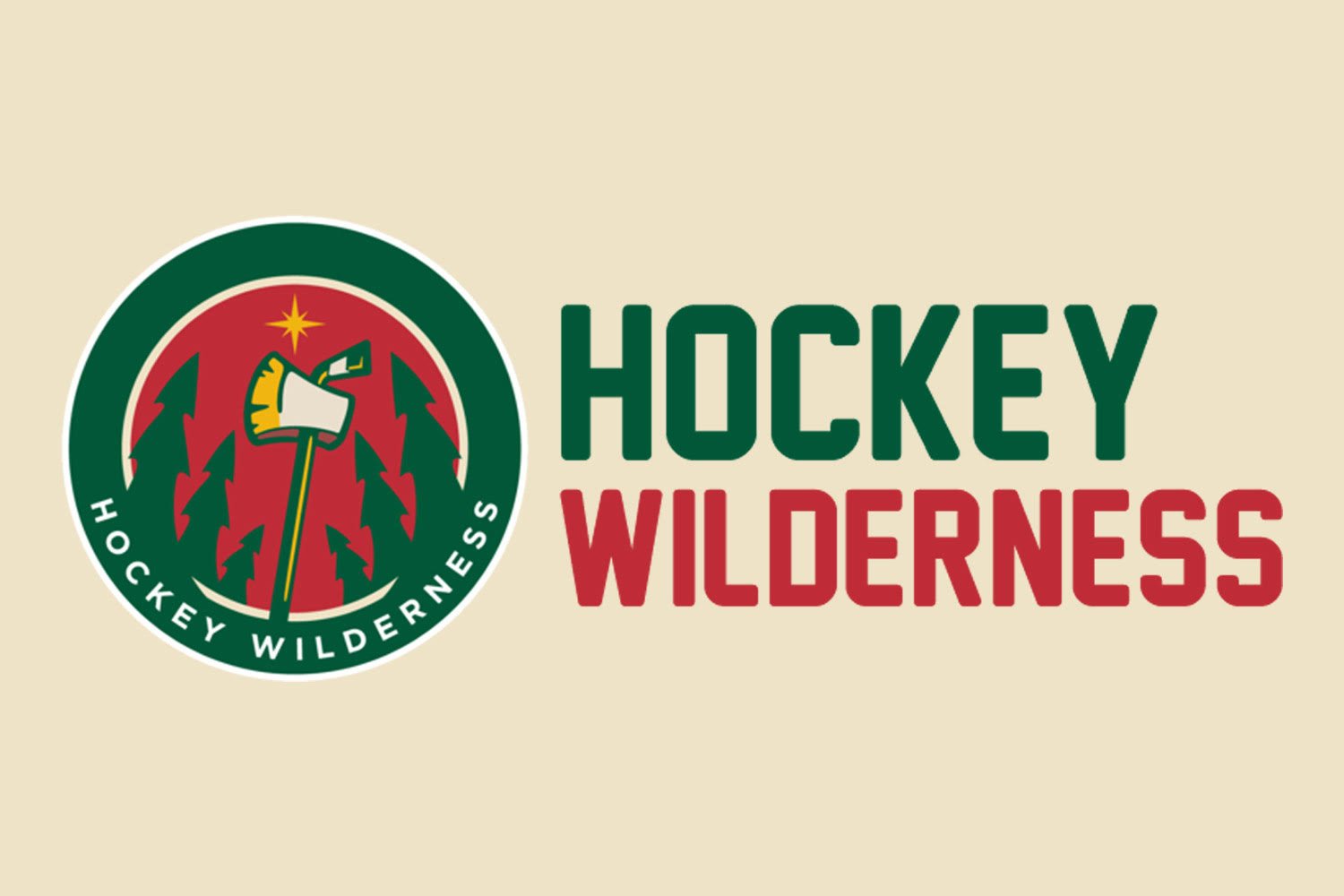 It seems like an annual talking point in the NHL off-season, "When will someone send an offer sheet", and year after year good players reach July 1st without an extension, but yet no-one ever actually goes for it. It seems like there's rumblings of teams kicking around offer sheets, but nothing ever materializes. Now that the Wild brought on Paul Fenton, a rookie GM, could he break the trend?
The Wild actually seem like they could have the requirements to pull it off, they have all their own draft picks (with the exception of the 2019 4th rounder, but that is irrelevant regarding offer sheets). The Wild are also looking like they could actually have some cap space next year, if they don't go all out to keep Eric Staal at whatever price he asks for. Other than Staal the only significant player in need of a new deal in 2019 is Joel Eriksson-Ek, who shouldn't take too much to sign. Currently CapFriendly projects the Wild to have $10.864 million in cap space, without a cap increase included. With a cap increase the amount is likely somewhere around $13-14 million depending on the increase. That means that even if Eriksson-Ek gets a $4 million AAV deal next year there could still be $9 million to work with. Sure the Wild would still need to sign some depth out of that sum, but it's also possible they move a bigger contract such as Nino Niederreiter's $5.25M or Charlie Coyler's $3.2M deal before making the hypothetical offer sheet. So if the Wild really want to, they can go for pretty much any potential 2019-RFA with the exception of Auston Matthews with $9 million to spend.
I'm going to be looking at 2019-RFAs instead of players that are currently available, as the Wild lack sufficient cap space to make major moves right now. Also the top candidates for an offer sheet as of right now are Shea Theodore and William Nylander but neither is a realistic option. Both teams have plenty of cap room to work with, so only an unreasonable deal would be unmatched (and likely cost the Wild their next four first rounders for Nylander). So that and the lack of cap space for now is why I'm going to turn to next year already.
Now there's a few intriguing names that could be available via offer sheet next year inluding Auston Matthews, Mitch Marner, Jacob Trouba, Brayden Point, and many others. Now it's very likely that a lot of people get extensions prior to July 1st, but due to the cap situations of the teams it seems likely that at least a few will be reaching July 1st without an extension in their back pocket.
Brayden Point of The Tampa Bay Lightning seems to be a good option. With extensions for Nikita Kucherov and Ryan McDonaugh kicking in next summer the Lightning are currently expected to have about $10 million coming off the books and they need to sign Anton Stralman, Yanni Gourde and Brayden Point with that money, plus sign or replace Dan Girardi and Braydon Coburn, and multiple depth forwards. So even with a cap increase it seems very plausible to think that Point isn't extended by July 1st, as he is the only one of the significant players mentioned on an expiring deal that will be an RFA.
Point should also be of great interest to the Wild, having scored 40 and 66 points in each of his two NHL seasons so far. Point is also a Center, which would be good for the Wild who could use a young top line Center.
Capfriendly currently estimates that the Lightning have $13.697 million in cap space for 2019. That plus a 5% increase on the cap puts them $17.67 million of cap space. Then if we estimate a $5M deal for Stralman, who is currently making $4.5M, and a $3.25 deal for Gourde that brings the number down $9.397M. Also worth considering that they have four NHL-roster depth forwards and also four NHL-roster defensemen on expiring deals. On a very conservative estimate that'll take them at least $3 million to fill those 6 roster spots. So that will leave them with $6.397M without having signed Point. Now that number could obviously change based on cap increase and contracts that they sign, but it gives a number that the Wild would at least need to meet on an offer to make it possible the deal isn't matched. It's also still a good chunk of space, that could be enough to sign Point and stop the Wild from ever having an opportunity to sign him to an offer sheet.
So if the Wild were to offer $6.75 million to Point on an offer sheet, with term anywhere between one and six years it would cost them a 1st, 2nd and a 3rd in 2019 (according to Capfriendly's offersheet calculator), which for a player of Point's caliber would be an extremely reasonable price. The Wild could go even higher on the AAV without raising the cost, for example $7.25/5 still costs the same, though $7.25/6 goes up to two first round picks, a second round pick and a third in cost. Looking at the going values for young players in trades, just a 1st, 2nd and third for Point sounds like a robbery! Now it's obviously possible the Lightning would match the deal, I'd even find it likely but it's not a far fetched idea to think that maybe the Wild, or someone else, could steal away Point from the Lightning next year.
The Toronto Maple Leafs are also going to be an organization to watch, with both Auston Matthews and Mitch Marner coming off the books next year there's a good chance that at least Marner reaches restricted free agency, and has some potential for an offer sheet, but I'd guess you likely would need to go to around $8-8.5 million for Marner, with some term as well, costing you at least the two first rounders or even four first round picks ($8.5/6 would fall under four first round picks compensation for example) which would be a lot to pay for anyone, but the bigger problem would likely be having to manage such a huge contract.
There's also other interesting names around the league, such as Jacob Trouba and Patrik Laine from Winnipeg who could become offer sheet targets, but seems unlikely looking at the Jets cap situation, so if anything maybe Trouba becomes available via trade. San Jose Sharks could have an intriguing option in Timo Meier who could become a target if Erik Karlsson extends in San Jose, and Joe Pavelski eats up some cap as well. Nashville's Kevin Fiala is also an option but quite unlikely unless Nashville really doesn't want to pay him his ask as the Predators have a lot of cap space.
So even though next year does have a lot of big names who are reaching the end of their ELC deals, it seems that there's only very few that could be realistic offer sheet targets, and even they would be matchable with just slight cap dumping, so it seems unlikely that the Wild would be able to actually acquire anyone via offer sheet, but it's still a possibility that they have.