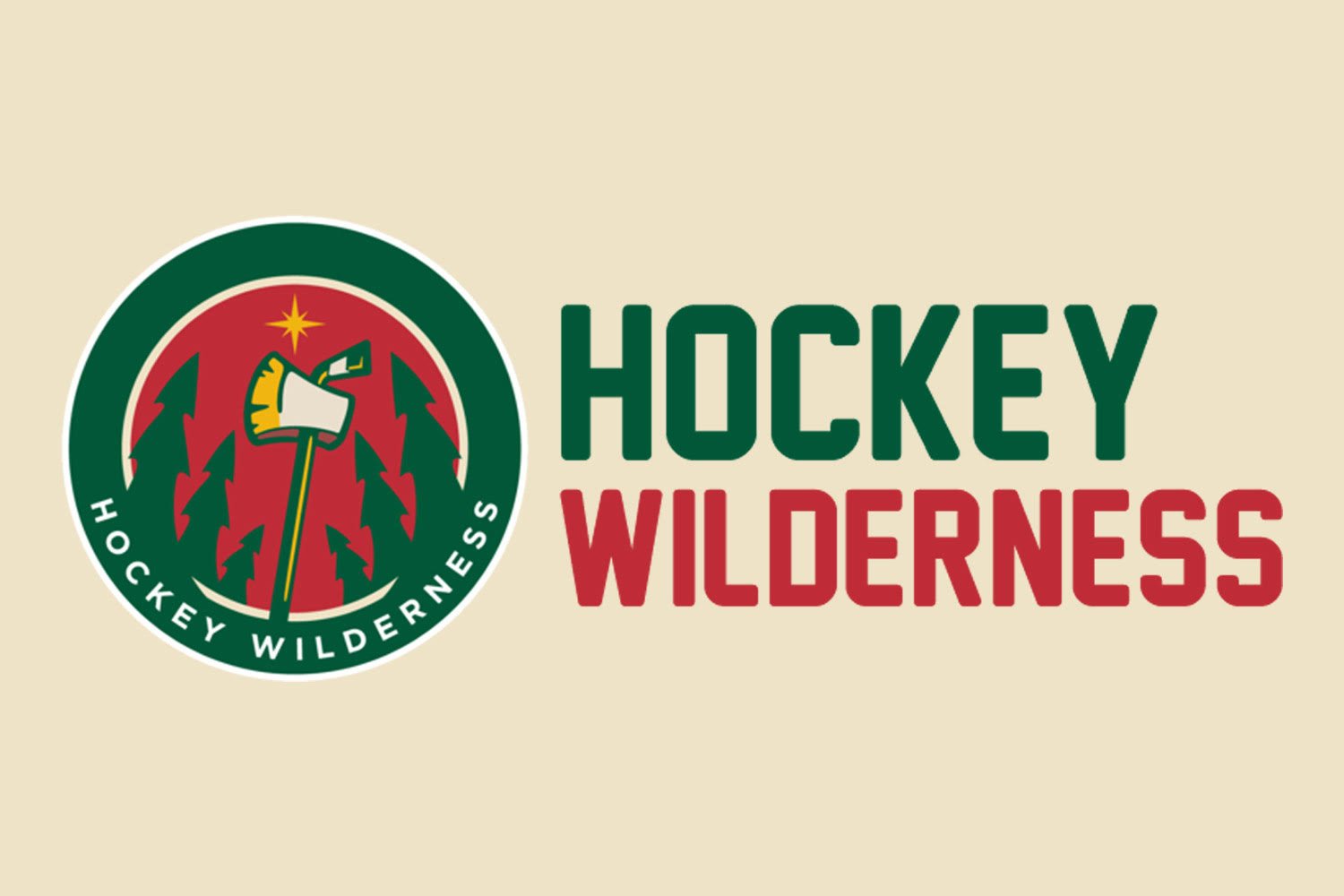 Back on July 20, we wrote a bit about one Mr. Peter Keating's blog, buried behind the ESPN Insider barrier, about Koivu's deal and how Mr. Keating feels it is an overpayment. If you remember, or go back and re-read, we came to the conclusion that using Mr. Keating's numbers, Koivu ranked as the 19th best player in the NHL, with the 21st highest contract in the league.
In his current blog, he rebuts our argument, and passes on some love for our readers. (No, really.) Make the jump.
First off, let me thank Mr. Keating for reading Hockey Wilderness, and for the kind words he passes along for the blog and for the readers. While we in the hockey community have a strong disdain for ESPN, and its coverage of the NHL, we do respect the efforts of those that write about the game. In his post, Keating mentions a "genuine flame war" between us and him. That was never the intent, though it was the likely result.
To Mr. Keating: We use a healthy dose of snark in our posts, but none of it is meant with any disrespect. If anything written by Hockey Wilderness was construed as disrespectful, it was unintentional.
After reading the latest post from Mr. Keating (subscription required), it becomes clear that we are going to have to agree to disagree. Why? You'll see in a moment.
Back in July, Mr. Keating argued that just about everything in hockey that traditionalists called "intangible" can now be measured. I disagreed, citing my examples. To this, Keating responded (emphasis mine):
Indeed, HW has some of the brighter readers I have come across, with some strong exceptions. We truly appreciate that Mr. Keating also picked up on that fact.
After this, we go back into seeming disagreement, so I will save the snark (well, most of it). Mr. Keating goes on:
To be clear, the argument he makes is that if you pay less than something is worth, it makes it a better deal. To that, I have no counter argument. If I can buy a $40,000 car for $20,000, it is a pretty good deal. My only counter argument would be to point out that in the real world, that does not happen very often. In a capitalist economy, the market tends to bear out. Workers are generally compensated at fair market value, and a $40,000 car usually sells for $39,999.
Koivu's Three year average GVT on the chart is 12.87. The next closest is a 9.67 from older brother Saku.
He goes on to somewhat agree with me:
But the list isn't about overall production, it is about value. That is what we are looking at here. The "value." The averages of goals vs threshold per $1 million of cap space used. We are not trying to find the best player, but the best deal.
To show that, Mr. Keating writes:
To further prove his point, Mr. Keating has this:
For the first time in his career, Koivu was used in a more offensive manner. That is why he posted his best numbers ever. A second year under Todd Richards, Bouchard likely moving to the top line, and a potent second line that has to pull some of the opposition's defensive pressure off of Koivu's line, and bottom six forwards who can handle the shut down role all add up to a continued upswing in Koivu's numbers.
The contacts are better deals, sure, but they are the type of deal you get if your dad owns the dealership.
Finishing up, Mr. Keating states:
Koivu likely provided more bang for the buck from 2006 to last season, yes. But that's what happens in the NHL. Good players sign contracts, are criticized for getting so much money, and by the end of the deal, they look like a steal. The next contract is signed and people gasp at how much money it is worth. By the end of the deal, they generally end up looking like a steal.
The Wild did not overpay. They paid market value because they don't have a reason not to. We will never know for certain, but my bet is that if Koivu makes the open market, Brian Burke, Glen Sather, and the like would have had the check books out, ready and willing exceed $6.75 million per year for Koivu.
For the record... Vernon Fiddler is not a steal. He is a role player, doing his job, who happened to have a bounce back season. The fact that GVT / $1million makes Fiddler look so good is exactly the reason why it scares me that we point to it as a viable stat.
Finally:
I did not set out for this post to be another volley in the debate with Mr. Keating, but it seems that is how it wound up. We appreciate that Mr. Keating is reading HW, and that he values our opinion enough to offer his counter argument to ours. We do have a great deal of respect for him, and never meant for it to be a flame war, just a hockey debate.
My argument continues to be that stats provide only a limited ability to judge talent in hockey. Without a way to judge talent, the best deal is subjective or incomplete. Stats are great for fantasy hockey and for fans who wish to rank players and debate who is the greatest goal scorer of all time. Stats, however, explain very little of the game.
There is a reason why there is no "Moneyball" for hockey. Hockey is a free flowing game, with constant changes and adaptations of the ice. What a player does away from the puck is just as important as what they do with it. Baseball is a series of moments. Every play in baseball can show up on a stat sheet. Hockey is different.
How do we quantify positioning for a defenseman? How do we quantify the ability to stand in front of the net and take a beating in order to deflect a shot? How do we quantify the battles in the corners? How do we quantify intimidation? How do we quantify good line changes vs bad? How do we quantify the ability to put the puck in the right place so only your player can get to it first? How do we quantify the ability to know when to ice the puck and when to skate it out?
I could go on for days with the moments in hockey that cannot be measured. My point is that hockey stats are great and giving us numbers to look at, but that it is the context in which we use them that makes them valuable or not. No one stat can fully measure a player's abilities. To be sure, using every stat we can find will still leave gaps in the puzzle. That is where the instinct, the "intangibles," come into play.
Mr. Keating is a stats writer, and my belief is that he cannot measure the game in the way he feels he can. We need to agree to disagree, and I'm OK with that.