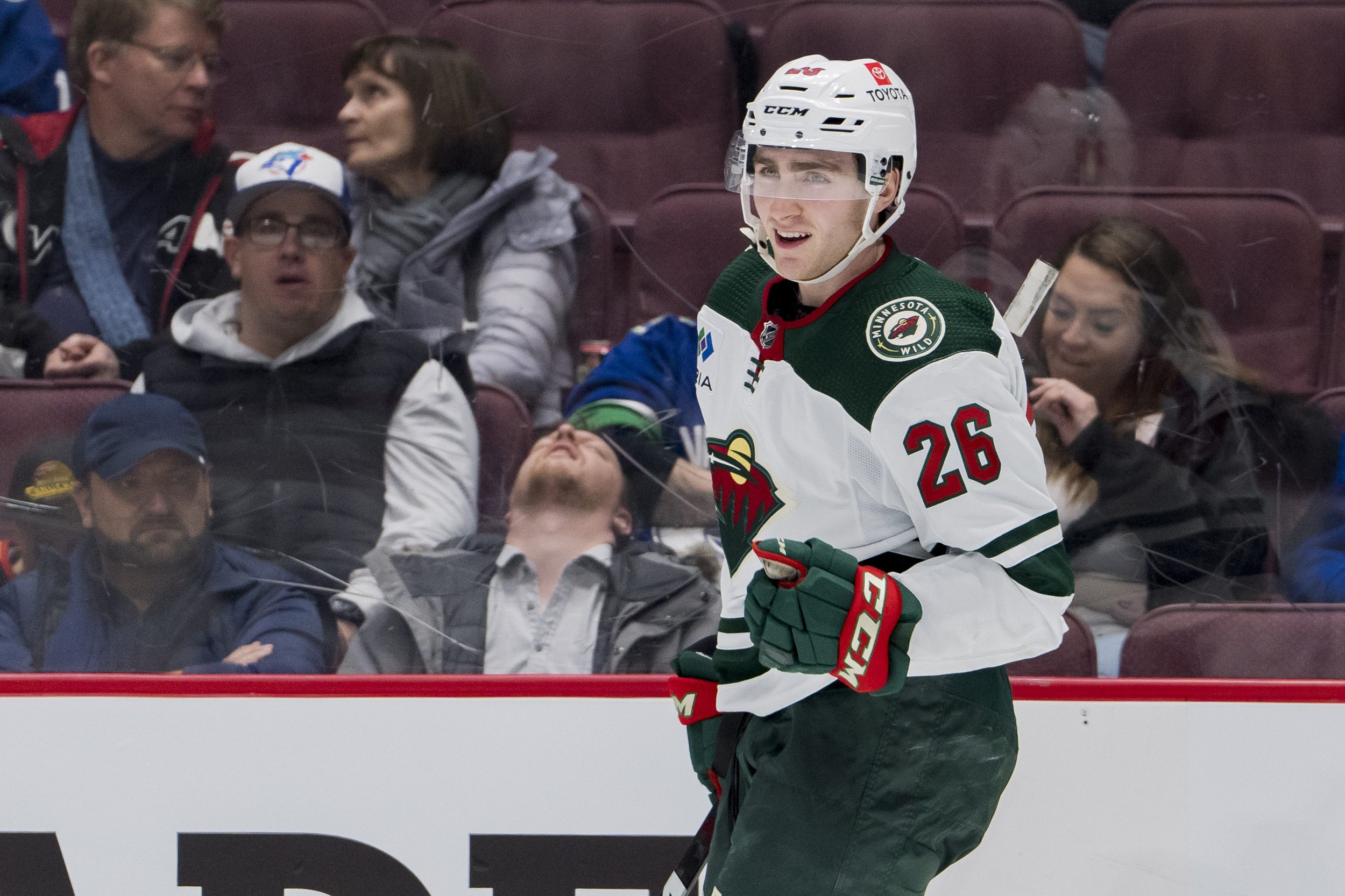 Dean Evason usually throws Joel Eriksson Ek and Freddy Gaudreau on the ice first whenever the Minnesota Wild are on the penalty kill. But while you constantly see these two in important shorthanded situations, one player is flying under the radar. Connor Dewar is driving Minnesota's penalty kill, and he's become one of the best shorthanded forwards in the NHL. 
Dewar has become a major part of Minnesota's success with the way he succeeds in his role. While he is a depth player, unlike stars like Kirill Kaprizov, Jared Spurgeon, or Matt Boldy, he's been an excellent contributor and a standout player when killing penalties. Dewar should get more ice time when the net is empty with how well he's done against the man advantage.
His confidence is building, and the Wild are building a nice little shutdown line that includes Dewar, Mason Shaw, and Ryan Reaves. Add Brandon Duhaime to that mix, and they will soar.
Let's see how much of an impact Dewar has made for Minnesota shorthanded. Here's where he ranks among the 115 forwards with more than 50 penalty-killing minutes:
Goals: 3 (tied for second)
Goals For%: 57.4% (first)
Expected Goals For%: 21.5% (sixth)
Expected Goals Allowed per 60: 6.45 (13th)
Only Reilly Smith has more shorthanded goals than Dewar this season. Not only is he at the top of the NHL leaderboard, but he's also out-scoring half the league's teams on the penalty kill. With his speed and aggressive style of forechecking, it's easy to see why Dewar is at the top.
As of Tuesday, he's also the only forward on that list who has actually out-scored the opposing power play, 4-3. It's not a coincidence. The chances he's getting (measured by expected goals, which measure the probability of scoring chances converting into goals) have Minnesota rated as one of the best shorthanded teams with Dewar on the ice. He's been a good defender but also a lethal offensive threat, always being in the right place at the right time.
Dewar brings a complete package of the most important qualities for a penalty killer. While playing shorthanded isn't always about scoring goals, you want to ensure you're keeping the puck in the opponent's end. Dewar is doing this, and it's taken his game to another level.
The Wild are missing the dynamic presence they tried to get when they put Kevin Fiala on the penalty kill in 2021-22. Dewar is showing that he isn't to be taken lightly every night. If he can continue his offensive surge on the penalty kill and start finding those opportunities at even-strength and in empty-net situations, he could sneak in 20 goals.
Dewar is a driven player who maximizes his talent. In Dewar's Becoming Wild episode, he reminisces about the successes from his youth hockey playing days. He's proud of helping his teams win in the past, and you can sense the vibe that he wants to be a champion and help Minnesota put up banners.
The 2007-08 banner Minnesota has from being champions of a division that no longer exists is old news and wasn't necessarily a great accomplishment. It was a small victory that never developed into anything more. Players with Dewar's attitude are what add flags to rafters.
Dewar's determination and work ethic has earned him a full-time spot in the lineup and makes it impossible for Evason to put him in the press box once the team's fully healthy. He's an emerging leader in the locker room and on the ice. He wants to improve his game at every chance, just like when his childhood coaches and teammates teased him for not hitting the net by calling him "Misses" Dewar. Any time his game was criticized, he made the improvements necessary, and we're seeing the results now.
Dewar instills fear into goaltenders as they believe they will get a break, but you see that instead they're flooded by quality scoring chances that can beat a goalie clean or get a good bounce. Dewar is deadly because he uses his speed, shot, and smarts to create chances. A player who can contribute that much in shorthanded situations has the makings of someone who can contribute more than a fourth-line role.
The Wild are at the beginning of their cap crunch seasons. They'll need to shed contracts to make room for their youth, but it's safe to say Dewar's sticking around. He shouldn't break the bank anytime soon, and we can expect his role to elevate in the future. A lot can change between now and next fall, and Dewar isn't your typical Bottom-6 forward. Maybe he finds a spot on Joel Eriksson Ek's line.
He might even be able to find a home alongside Matt Boldy on his line. He was a two-time 30-goal scorer with Everett in the WHL and has 20 goals and 40 points in his last 51 AHL games. But no matter what, consistency is the one thing we can expect from Dwear. This year, that's going to be what makes Minnesota's Bottom-6 an advantage over the rest of the Western Conference.