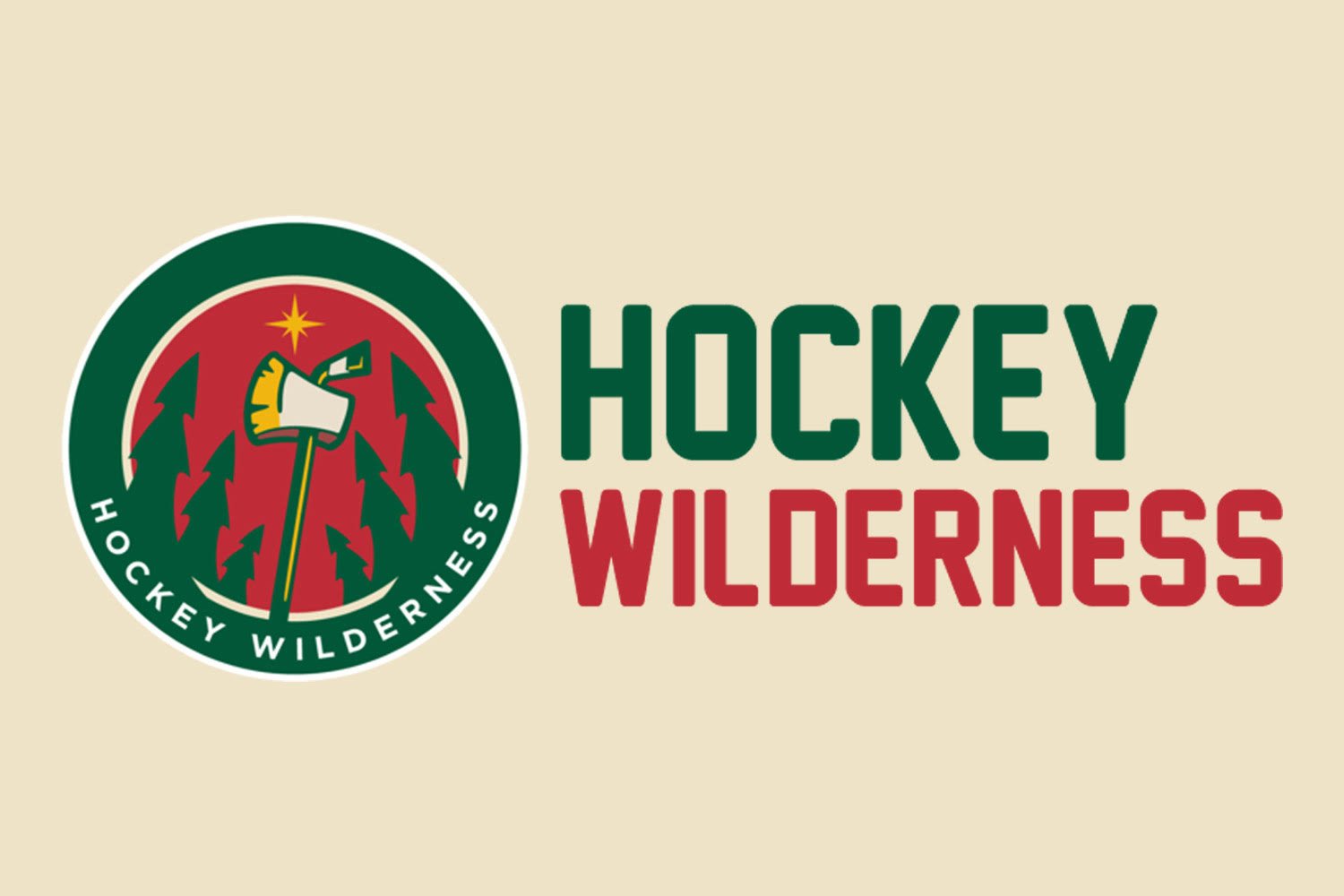 MINNESOTA WILD AT CALGARY FLAMES
9:00PM Central, Scotiabank Saddledome, Calgary, Alberta
TV: Fox Sports-North
Radio: KFAN 100.3 and affiliates
Streaming: Fox Sports Go app
Remember that game against the Capitals back in March when Alex Ovechkin had three power play goals from the left circle and the Wild lost 4-3? Well, one might think that that game would have been a good learning experience for Minnesota that when it's playing against a team that has an elite right-shot forward with a massive slapper, that team's power play may try to get the puck to said elite right-shot forward somewhere around the top of the left circle. Last night, however, Patrik Laine was left alone in that spot to deposit two blasts behind Devan Dubnyk, as the Jets handed the Wild another 4-3 defeat.
Some concerning trends have developed for the Green 'n' Wheats in the early stages of this '17-'18 escapade. The team is getting leads but letting them slip away, it hasn't been the staunch defensive juggernaut that we are accustomed to seeing, Dubnyk hasn't been especially dominant, and another player (or sometimes two) seems to go out with an injury in every game. Let's hope Minnesota has 82 NHL-caliber players in its organization, because we're on pace to lose that many skaters during the course of this season.
The Wild will need to quickly forget about its most recent collapse and prepare for another tough contest tonight in Calgary, where it takes on a Flames team that went 3-0 against Minnesota last season. Alex Stalock will get a chance to right the ship.
CALGARY FLAMES 
There's a lot to like and also a lot to fear in Calgary right now. On the positive side of things, there is a good mix of young, veteran, and ultra-veteran (Jaromir Jagr) players, with the entirety of the team's core returning this season after it qualified for the playoffs for the second time in three years. On the negative side, Gary Bettman and the Flames' owners are trying to screw the city into paying for a new arena, threatening to move the team if they don't get their way. If you want to learn more about this strategy, it can be found on page 1 of How To Be a Total Dick: A Playbook for NHL Ownership, by Gary Bettman.
Calgary made a few big-time moves over the offseason to shore itself up defensively and in the goalcrease, after Brian Elliott had a highest-of-highs/lowest-of-lows type of season that culminated in a first-round sweep. Replacing him this year is big Mike Smith, who was always a bright spot in Arizona, despite playing behind toilet-quality teams year after year. He's joined by new backup Eddie Lack, which creates a pretty formidable tandem for a franchise that has really had a hard time finding consistency in this area since the retirement of Mikka Kiprusoff in 2013. Smith is off to a good start so far, with a .930 save percentage through seven games. Remember when he scored through the gopher hole from 200 feet in last season's skills competition?
Did you happen to catch Nordy's brief cameo in the above video?
On the blueline, Calgary acquired puck-moving defenseman Travis Hamonic, who had long been on the trade block after requesting a move to Western Canada prior to the '15-'16 season. He joins an already skilled defense corps that features Mark Giordano, TJ Brodie, and Dougie Hamilton.
Up front, the Flames signed Jagr and his band of Traveling Jagrs, so expect the mulleted legend to be lumbering around a little behind the play for most of tonight's game. Johnny Gaudreau has 10 points already, and with the NHL's new enforcement of slashing in effect, Minnesota's best defense against him is no longer feasible. Look for him, Sean Monahan and Matthew Tkachuk to lead the way for this team all season.
The Flames are coming off of a 2-1 home loss to Carolina on Thursday.
STORYLINES
Minnesota's most recent joiner of the injury brigade comes to one of the call-ups—Landon Ferraro—who was in the lineup last night to fill in for those who were already out. Ferraro scored a goal in his first game with Minnesota, and was playing well in Winnipeg, making something out of nothing to create a breakaway for himself. But Ferraro left the game soon after that play with a hip injury, leaving the Wild to once again play down a forward for the remainder of the evening. The Wild hasn't announced a roster move, so unless a call-up from Iowa happens in the eleventh hour, the choices are to dress Gustav Olofsson as a wing, which Bruce Boudreau said would be "unfair" to him in last night's presser, or to have Mikael Granlund return to action. The Athletic's Michael Russo reported yesterday that the team doesn't want to risk Granlund's long-term health by rushing him back, but the alternatives tonight aren't great. Send those positive groin vibes again, Wilderness! UPDATE: The Wild DID make a roster move, temporarily assigning Mike Reilly and recalling Cal O'Reilly. [insert joke about the similarities of their names here.]
The optimist in me wants to hope that the trend of allowing leads to evaporate is a product of the Wild simply not having played enough games right now. You could see from the onset last night, when Winnipeg jumped out to an early 2-0 lead, that Minnesota did not have its legs under itself. Once Winnipeg started to ease into the understanding that it had a comfortable lead, however, Minnesota battled back, but yet again couldn't maintain a high level of play for the remainder, and ultimately came away with its fourth loss in five games. The defense just hasn't been what we're used to seeing in recent years, as top opposing players are being left alone and sometimes look like they're doing conework against the Wild, as was the case on Blake Wheeler's disallowed goal last night. Again, hopefully it's just a lack of playing time right now, because if this level of defending continues, we're going to be a very bad team this year.
INJURIES
POSITIVE GROIN VIBES, POSITIVE GROIN VIBES, POSITIVE GROIN VIBES! No Parise, no Coyle, no Nino. We'll see about Granny. Granlund will sit out again, and will be replaced by Cal O'Reilly.
The Flames are almost annoyingly healthy.
The Gamethread will post at 8:30PM Central. Below are the projected lineups, thanks to DailyFaceoff.com, but again, we can swap O'Reilly for Ferraro in the Wild forward lines.