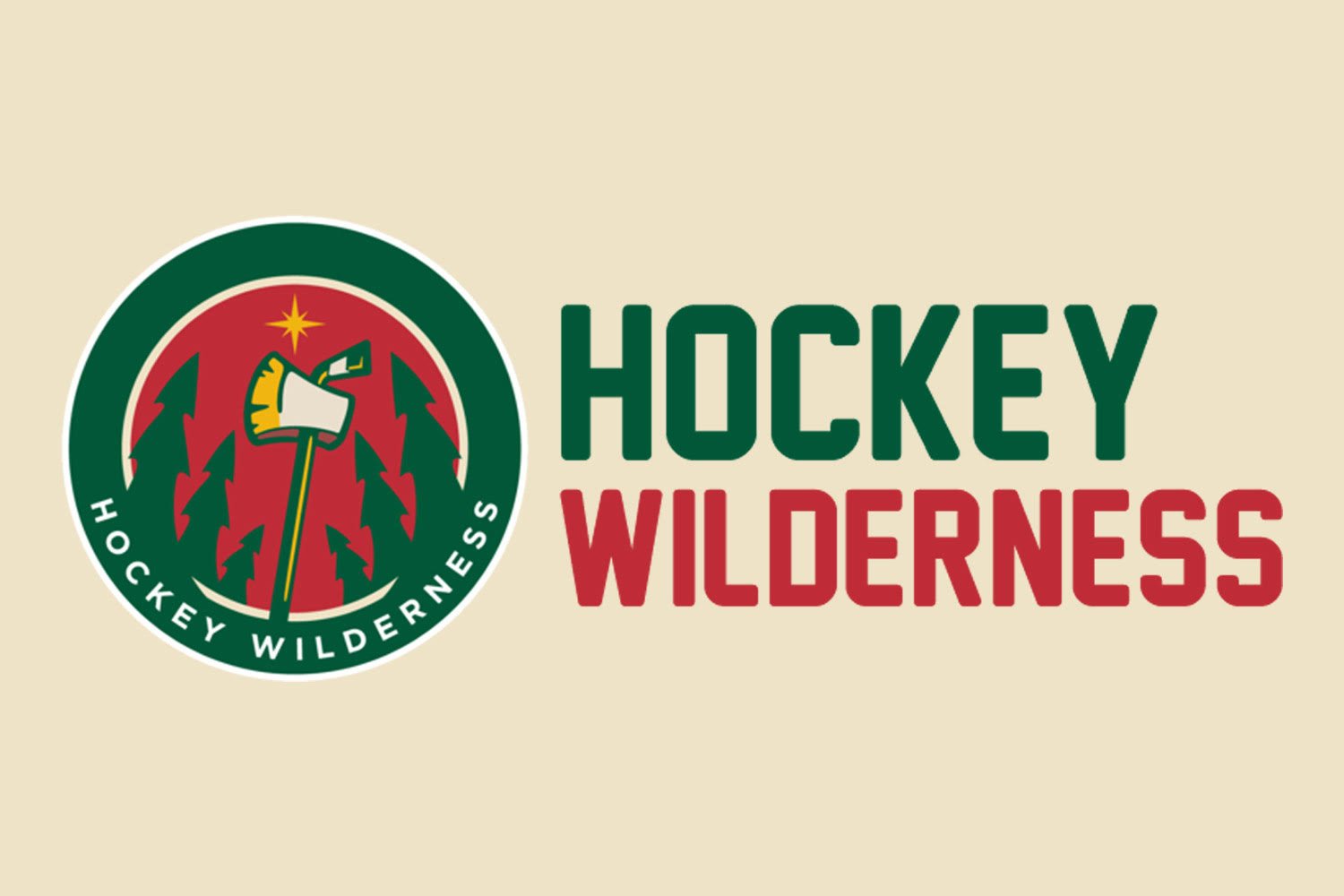 Sun Tzu once said "If you know the enemy and know yourself, you need not fear the result of a seven-game series." Or something like that. And in the shortened, division-only 2021 NHL season, teams got to know themselves and their first-round playoff opponents very well.
Now that we know the Minnesota Wild will be heading to Las Vegas to take on the Golden Knights on Sunday for game one of the first round of the Stanley Cup Playoffs, let's take a look at how the Wild's first-round opponent stacks up in goal, and how Minnesota might hope to take advantage.
Know thy enemy
Marc-Andre Fleury
The remarkable comeback season of the Golden Knights' 36-year-old netminder is perhaps one of the best stories of the 2021 NHL season. A sub-2.00 goals against average and .928 save percentage should firmly put Fleury in the Vezina conversation, though the award will likely go to Tampa Bay's Andrei Vasilevskiy.
But while Fleury has caused headaches for every team in the Honda West division in 2021, the Wild were one team that was able to find a couple kinks in the armor. Fleury's .919 save percentage and 2.41 goals against average against the Wild were both second worst when compared to his head-to-head numbers against the rest of the division. In fact, in games where Fleury allowed 1.0+ goals over expected - something he endured in only five of his 36 starts, the Wild were responsible for three of those five occasions.
The good news - Fleury's worst game came against the Wild on March 3rd in Las Vegas, where he offered up four goals to the Wild on 1.96 expected, for a difference of 2.04 goals. The bad news - Vegas still won that game 5-4.
How can the Wild take advantage of the 36-year-old goaltender? They can start by taking advantage of Fleury's propensity to give up rebounds. Of all the goaltenders who started 30 or more games in 2021, Fleury gave up the second-most rebounds above expected, and had the worst puck freezes above (or in his case, below) expected, according to MoneyPuck's numbers. If Kirill Kaprizov, Mats Zuccarello and Kevin Fiala can take advantage of chances in front of the net, the Wild will put themselves in a good chance to spring the upset.
The Wild will also have to worry about getting the pucks through to Fleury, as his defensemen gave him the best blocked shot percentage among those same goaltenders - but defensive prowess is a topic for another article.
No doubt about it, Flower is having a remarkable year and no one would be surprised to see the veteran backstop Vegas to a long playoff run. That being said, Fleury doesn't have the strongest playoff history in recent years, and if there's one team that he likely didn't want to see in the first round this year, it's got to be the Wild.
Robin Lehner
In Lehner's first full season with Golden Knights, the journeyman veteran has acquited himself well as Fleury's backup, finishing the regular season with a respectable .913 save percentage and had a midseason streak where Vegas got points in 11 straight games with Lehner in the crease - the only loss coming in a shootout against the Wild on April 1st.
That win, coupled with a 6-5 shootout victory on May 3rd, were the only two times the Wild had an opportunity to see Lehner start. Though Minnesota won both games in very different ways, the key ingredient to both victories was to get a ton of shots on net, as the Wild got a total of 69 shots to Lehner in total over the two games. In comparison, Minnesota averaged 28.7 shots on Fleury over their six starts against him.
If they can shell Lehner, the goals should come as the Golden Knights' backup tendy tends to stop goals just above the expected rate at 0.238 per 60. In fact, Lehner's only real weekness according to MoneyPuck is from unblocked high-danger chances, where Lehner's save percentage is a bit lower than expected in those situations (-0.042), compared to Fleury, who actually does a bit better against high-danger chances than you'd might think (+0.083%).
Bottom line: if Lehner sees extended time in the seven-game series, that means something has gone significantly wrong with Fleury, and though having Lehner as a backup isn't a terrible option, it's not one the Golden Knights will want to rely on to turn a series around.
Know thy self
Cam Talbot
Continuing the theme of goalies that have had a career resurgance in 2021, the Wild will send out Cam Talbot to start the series against the Golden Knights - though that will be a riskier proposition that it had been in March and April. Over his last six starts, Talbot has gone 2-2-2 with an .857 save percentage, mostly against St. Louis and Vegas, and has averaged allowing four goals per game. It's a concerning trend when you also consider Talbot's season-long head-to-head save percentage of .898 against Vegas.
The Wild did earn three wins and eight points in Talbot's six starts, however, so maybe doing just enough to allow the Wild offense to make up the difference could be what Minnesota needs to sneak past Vegas into the second round. But it's not something the Wild want to count on, and it certainly wouldn't be enough to topple the Avalanche, who they'd likely take on in the second round should they get past Vegas.
Kaapo Kahkonen
Had you told me that the Wild's rookie goaltender may be pressed into service in this series prior to mid-March, that might not have been the worst thing. At that point, Kahkonen was riding a nine-game winning streak and had won both of his starts against Vegas. Against the Golden Knights, Kahkonen averaged 1.51 goals against average with a .943 save percentage, and earned one of his two shutout victories on the season against VGK back on March 8th.
These days, having Kahkonen between the pipes is a riskier proposition. Over his last eight games, Kahkonen has gone 4-4, but has done so with a .858 save percentage, has allowed three goals or more in seven of his eight starts, and has games where he allowed 6, 7 and 9 goals - the worst two against the also playoff-bound Blues. For the season, among goalies with 20 starts or more, he's also among the worst in terms of goals saved above expected per 60 with -0.556. There's only one goalie in the playoffs with a worse number this season, but Devan Dubnyk isn't likely to see much action with Philip Grubauer in front of him.
Maybe Kahkonen can steal a game if they need him to, but if you're looking for a Jordan Binnington-like performance where Kahkonen gets on a roll and wills his team to the finals, the numbers and recent play simply don't show it.
The Edge
The numbers and recent performances would clearly point to the Vegas Golden Knights having the advantage in the upcoming seven-game series against the Wild. But how much of Minnesota's struggles has been due to the fact that five of their last nine games have come against the Blues, a team that has absolutely had their number this season? Or the fact that the Wild hadn't been playing for much over the past week or so, especially in Thursday night's blowout by the Blues where most of the Wild's best players sat out?
Wild fans wanted this matchup. Wild players probably did too, at least more than the alternative of facing Colorado. Head-to-head, the results bear that out: Minnesota played better than average against Vegas, while the Golden Knights goalies did a bit worse against the Wild than their other opponents.
But the playoffs are a completely different animal. With two high-powered offenses and two usually stingy defenses, the series might come down to which team gets the better goaltending. And despite the regular season results, any objective observer would have to give the edge to Vegas.
Infographics by JFreshHockey. Statistics via MoneyPuck and NaturalStatTrick.