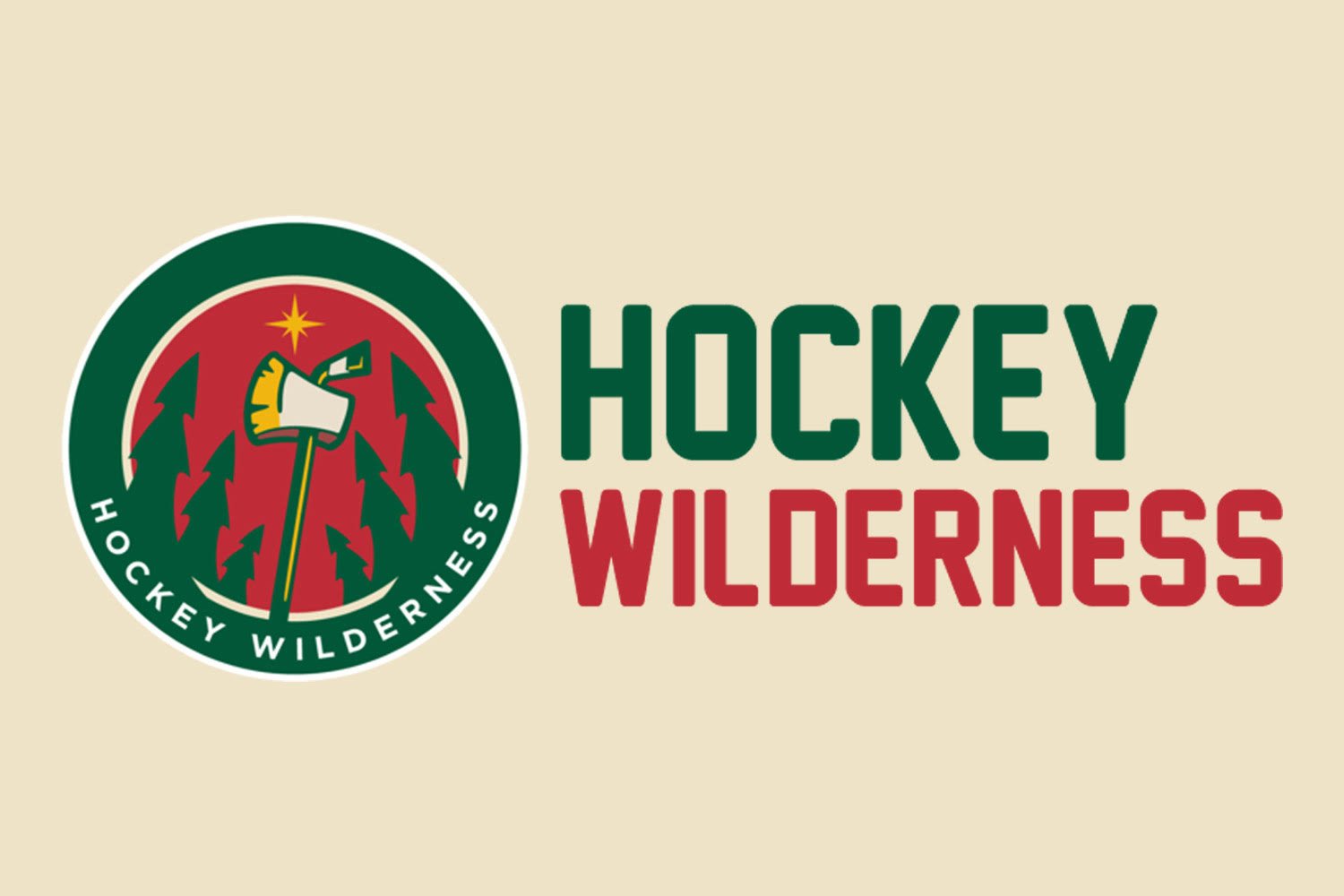 If you were up early like I was (even though I was up for no real reason other than because the sun was shining obscene amounts of light in my face), you were probably either watching or following along via some kind of social media as the United States beat Sweden today handily, 6-1.
If you've been watching or following Olympic women's hockey at all this tournament, you'd have been familiar with these remarks long before reading the words I've written here.
"There's no body checking in women's hockey. That's boring."
"Amanda Kessel is Phil Kessel's sister, everyone!"
And my personal favorite: "Why is women's hockey even a thing in the Olympics? There's no competition for the North American teams."
We saw that last one a lot this morning. We've seen this from people who have either just tuned in or have been watching since 1998, people who cheered every single American goal scored in the men's opener against Slovakia and swear up and down that the gap has narrowed to satisfaction on the men's side.
Which is true, if you consider the pool widening from four teams vying for gold to six, which is how it's been since 1994 when Sweden won in Lillehammer, satisfactory.
Imagine that. Over a 74-year gap, the same four countries have won gold. Canada had won six of the first seven Olympic tournaments, in fact. (Read more about that in this FanPost by former HW managing editor Bryan Reynolds.)
But no, no, no, the critics cry, the women's game is taking too long to expand. Even though it's only been 16 years since women have first played hockey in the Olympics. Sixteen years.
You know what I did at 16? Played really crappy violin, kicked ass at lacrosse and mooned over boys. (Okay, most of it was lacrosse. And boys.)
If that doesn't convince you, consider the fact that Julie Chu, the oldest player on Team USA, has played in three Games, and she's just 31 years old. Do you really think that's enough time for parity to occur, considering how long it's been to make room for six competitive teams on the men's side?
The point is that this game is young, and it still has its issues. All of the non-body checking and one-referee BS aside (and trust me, I have issues with all of it), the finish is still lacking in some of these teams. Possession is still heavily in favor of the USA and Canada, as evidenced by the insane shot totals in every game. Currently, European teams are relying on fantastic goaltending and defensive play in order to keep up.
And they've gotten it. Switzerland's Florence Schelling and Finland's Noora Raty have played splendidly and come close to being the log that could trip up either of the North American superpowers. As a result, Finland has had close shaves and Switzerland held Canada to its lowest number of goals forced in the history of CAN-SUI play. But as each has shown, good goaltending can only do so much. The complete game needs to be there.
In an idea world, it would be, and we wouldn't be having this discussion. But it will come eventually.
In an ideal world, we wouldn't be gearing up for yet another United States-Canada gold medal game. Maybe it would be Sweden-Finland, or Russia somewhere in the mix. Maybe Switzerland would have stunned the Canadians on the strength of Schelling's goaltending. Maybe Japan would have been appearing in its fourth Olympics this time around. We might even have a Norway, a Belarus, a Denmark.
In an ideal world, we wouldn't be hearing about an elite international goalie calling it quits at the age of 24.
But this is real life. And instead, it's a battle of North American skill. And Raty, the former Golden Gopher, has made this Olympics in Sochi her last.
It's not because she's sick, or injured, or even because she's tired of the sport -- it's because she knows there are no opportunities for growth on the women's side.
For the men's teams, it's different. They are professionals. They have a full-time job waiting for them on the other side of Sochi that involves much of the same stuff they've been doing for a week now, whether it's the NHL, KHL,Swiss League, Elitserien, or SM-liiga. They can enjoy their million-dollar salaries, the crowds of thousands who've spent good money for their seats (in North America, anyway), the perks that come with being an elite pro athlete in this society.
The women have put their entire lives on hold for this tournament. They've left behind jobs and other opportunities off the ice. Some will return to college life and hockey, some to a Russian league that's been criticized (by Raty, at least) as not being challenging enough, some to a North American league that can't even afford to pay its players. For them, the Olympics is the biggest stage they will ever be on. And a large number of the people who watched the U.S. beat Sweden, complaining about the "lack of competition" the entire time, will have forgotten most of the players' names by the time the gold and silver medals are being handed out on Feb. 20.
So why do some feel so passionately that this incredible game needs to be shut down?
The quick answer would be "sexism," and it's not wrong (despite the "I'm Not Sexist!" brigade flexing its typing fingers and getting ready to spew defenses). There's plenty of women's hockey, and women's sports in general, to be found, but little to none of it is actually covered save for maybe 30 seconds at the end of a SportsCenter broadcast. Somehow, the "boring" label got applied to women's hockey (maybe because they actually rely on skill and not the ability to break people's faces open), and it began to languish in obscurity. Therefore, it gets no exposure because no one thinks it's profitable, but the only way it can be profitable is if it gets exposure. You following me? Here, Alex at Black & Blue & Gold explains it better than I can. (There's also the general idea after all these millenia that women still can't hack it like the boys, and the rule changes and restrictions that come with that, which also provide a destructive little loop that creates actual disparity between male and female athletes in many ways.)
And so, while the NHL squabbles over salary caps and locks down every eight years, and the KHL throws money at its players, the top women's players in the world are left wondering how they'll be able to afford real life and play the game they love. Why? Because they're women and no one thinks they have the skill for it, despite plenty of examples to the contrary.
Noora Raty knows this. It's part of the reason she's hanging up her skates. She knows there's no more room for her on this side of the ice. She can try her best with the boys in Europe -- and let's hope they'll let her -- but what does that say for the women's game?
I guess we'll see. But we'll have to be patient, and we'll have to keep the game visible.
Eliminating women's hockey from the Olympics will solve nothing. It won't make the game more competitive; in fact, with no Olympic platform and no professional league, it'll shrink the pool of options for all those young women who were told to stop dreaming of Stanley Cup silver because "you're not going to get there." Face it -- this sport depends on the Olympics for much of its exposure. And if you take that away, you'll kill whatever progress it's made in 16 short years.
(EDIT: for accuracy. An earlier version of this piece stated Julie Chu has played in all four Olympics; she has in fact played in just three of the four. She deferred her admittance to Harvard to play in Salt Lake City in 2002.)