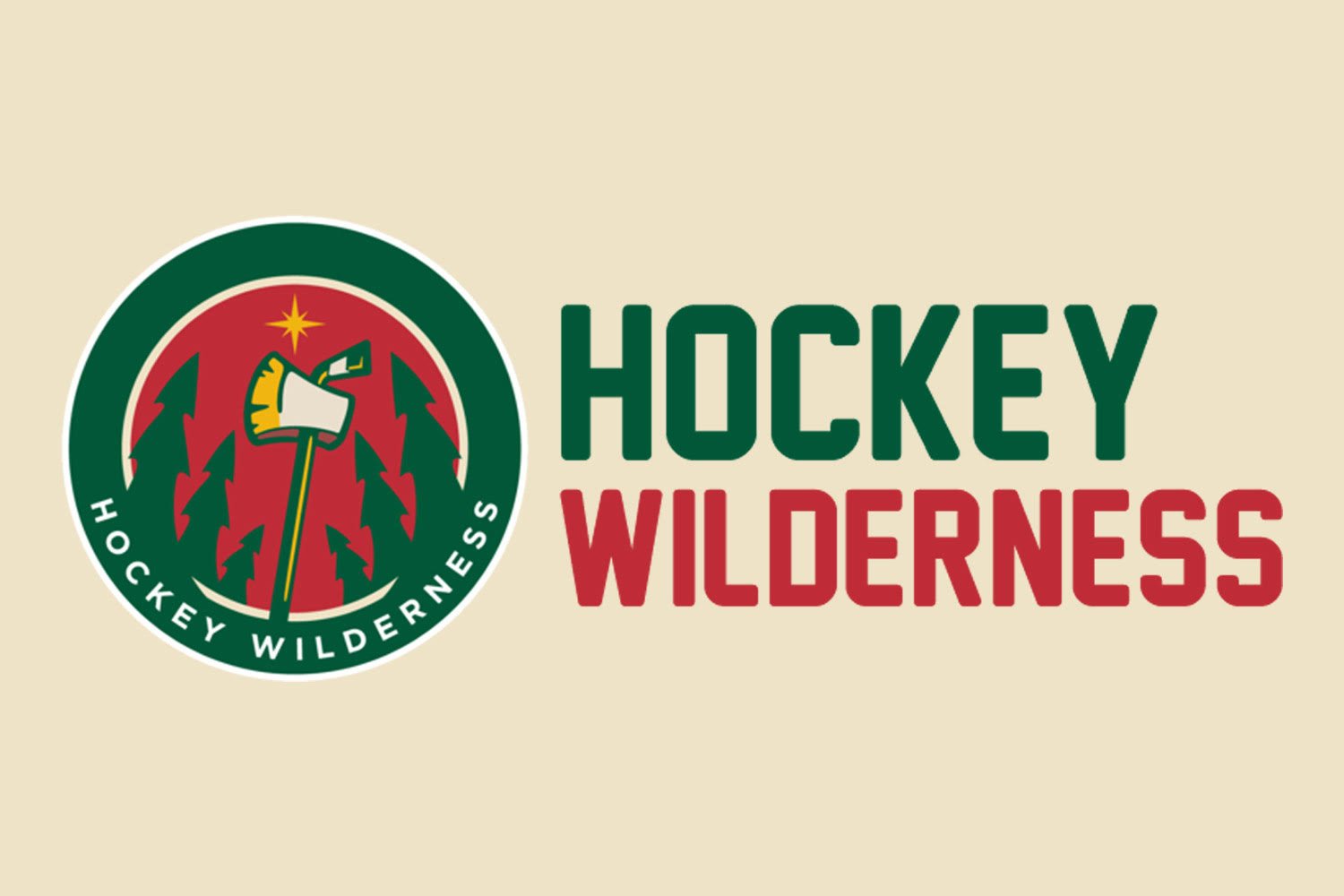 There's a pretty big incentive to not fire your coach if you're a general manager. Firing a coach is a way to shake up your team, but it implicitly says "This guy was an issue." Fans, media, and bloggers understand that messaging.
But if things don't work out under a new coach? Then it's only a matter of time before those paying attention turn their focus onto you.
And that scrutiny only intensifies when the coach you fired eliminates you from the playoffs 14 months later.
It's just not a good look.
The hot seat hasn't exactly been new for Minnesota Wild general manager Chuck Fletcher. In 4 of his last 5 seasons, there have been concerns about his performance and the direction of his team.
In 2013, his signing Zach Parise and Ryan Suter made the State of Hockey euphoric with playoff aspirations. But at the end of the year, they had all-but backed into the playoffs and the Chicago Blackhawks made quick work of them in the first round.
In early 2015, Fletcher's job appeared to be in extreme danger. His rickety goalie situation blew up in his face, and by mid-January a preseason Cup contender was headed for a lottery pick. A Hail Mary trade for Devan Dubnyk got them into the post-season, but they were swept in the second round by Chicago.
But there was no time Fletcher's seat appeared hotter than last year.
With their goaltending situation resolved, Minnesota was looking to take the next step. You know, a strong regular season, no major slumps, a deep playoff run. All the good stuff.
Then the wheels fell off. Dubnyk struggled early, and coach Mike Yeo adjusted to protect his goalie better. This didn't improve the defense much (if at all), and completely stifled the team's offense. Jason Pominville completely lost his offensive touch. Zach Parise suffered through multiple injuries. Young players like Jason Zucker, Mikael Granlund, and Jonas Brodin struggled mightily.
Worse yet, rumors of friction in the locker room were at an all-time high. Players openly aired their grievances with Yeo through the media. It was a storm of stagnation and discontent, and it came to a head after a massive losing skid through January and February. Yeo was fired.
Minnesota's prospects didn't improve too much afterward. They got into the playoffs, but had just 87 points on the season and were eliminated by a Tyler Seguin-less Dallas Stars team in 6 games. These failings led me to write this about Fletcher's performance:
That was written just 368 days ago. There was little hope Minnesota could turn things around. The Wild had almost no cap flexibility, little immediate help in their farm system, and a roster loaded with declining and disappointing players.
It's jarring that my opinion would change so drastically in that short amount of time, but I can't come to any other conclusion than this: Chuck Fletcher did a fantastic job this season, and deserves to remain the GM of the Minnesota Wild.
I don't expect that to be a popular sentiment in the State of Hockey. Fletcher's Wild got a new coach, had a record-setting regular season, and still got upset in the first-round by the (Yeo-led) St. Louis Blues.
People are going to see the result of this year- Minnesota bowing out of the playoffs early- and conclude that this team has the exact same problems it did before this season. That nothing has changed. That as long as this front office and core group of players is intact, nothing ever will change.
That's simply not true. The outcome was the same, but this clearly was a different and better Wild team than those of years past.
And all those differences stemmed from changes that Fletcher made in the offseason.
The genesis of this was the hiring of Bruce Boudreau. The impact he made on the Wild can't be overstated.
Minnesota's issue for years was their offensive play. Under Yeo, his defensive system came first, and you either conformed to that style, or didn't play.
Boudreau was different. Instead of forcing his team to conform to him, he let the Wild do what they were best at. Offensive-minded players like Granlund, Zucker, and Nino Niederreiter were now free to use their talents, and it ignited the entire team. For the first time in franchise history, the Wild finished in the NHL's Top-3 in goals.
While one would think a greater emphasis on offense would surely hurt the Wild defensively, it proved to be the exact opposite. Boudreau's Wild were as stingy as any Wild team during the Yeo era. The Wild were free to be themselves, succeeded, and that success bred success in other areas of their game. It was undoubtedly the right hire for Fletcher to make.
Fletcher followed that up by buying out Thomas Vanek. This could be seen as a mistake, considering Vanek went on to have a 48-point season in limited minutes for the Detroit Red Wings and Florida Panthers. After all, if the rest of the team could succeed under Boudreau, why couldn't Vanek?
That's a fair point, but terminating Vanek's contract gave Minnesota the flexibility necessary to land Eric Staal in free agency.
Staal looks like an incredibly obvious move in hindsight, but in July, many wondered if Staal was washed up. He had his worst season in Carolina, which made sense. Trying to prop a bad team up for so many years can wear on a player. But instead of being reinvigorated by a trade to the New York Rangers, Staal fell flat. He had 6 points in 25 games, leading many to think his career as a Top-6 center was over.
But Fletcher was undeterred. He bet that Staal's great underlying numbers were more indicative of his play than his point totals. Fletcher bet Staal could succeed in the Top-6 of a better team.
That gamble paid off. Staal was the offensive Top-6 center the Wild had desperately needed for years. Staal's mere presence made the Wild better. Now Mikko Koivu could play the defensive role his game was tailor-made for. Charlie Coyle and Granlund flourished on the wing.
And of course, Staal's 28 goals and 65 points helped, too.
In February, when the Wild's Bottom-6 wasn't looking up to snuff, Fletcher acquired the top center on the market: Martin Hanzal.
Hanzal provided a similar effect to Staal- his presence made the Wild's Bottom-6 better than the sum of their parts. Hanzal enabled Erik Haula (and later, Joel Eriksson Ek) to solidify a terrible fourth-line while bettering the production of their third. Hanzal finished the year with 14 points in 25 games in a Wild uniform (a 46-point pace) while turning the team into a possession juggernaut.
But perhaps most importantly of all, Fletcher made this move without sacrificing top prospects like Eriksson Ek, Kirill Kaprizov, or Luke Kunin.
Even the contracts that Fletcher gets derided for didn't bite the Wild this season. Ryan Suter had another fine year, controlling play alongside Jared Spurgeon. Koivu turned in yet another very fine season as the lynchpin for the team's best line. Even Jason Pominville had a great season, notching 47 points despite playing 14 minutes a night.
This isn't to say this team was perfect by any means. Having a competent backup would've likely avoided the March slump that sank the Wild's division title hopes. Adding a defenseman to fill out the third-pair seems like a good idea in hindsight. And acquiring, then playing Ryan White was pretty pointless.
But those criticisms are all at the margins. Small missteps in a terrific year.
There can be no doubt about this: Fletcher and the Wild face big challenges this summer. He'll need to smartly navigate around the expansion draft, which will surely rob his team of a key player. Figuring out the best way to handle Granlund and Niederreiter's restricted free agency will also be tough. With Hanzal primed to be a free agent, can Fletcher find a way to keep his team strong down the middle? And lastly, he must have a solid plan at goalie to allow Boudreau to keep Dubnyk fresh throughout the season.
But the job that Fletcher (and his team of coaches, analysts, and scouts) has done in the last year should inspire confidence in the fanbase. 12 months ago, this squad looked like a rudderless also-ran. They became a contender.
That alone should merit this front office getting another chance to improve on what they did this season. And if they can manage to do that, the Minnesota Wild should make a run at the Stanley Cup.