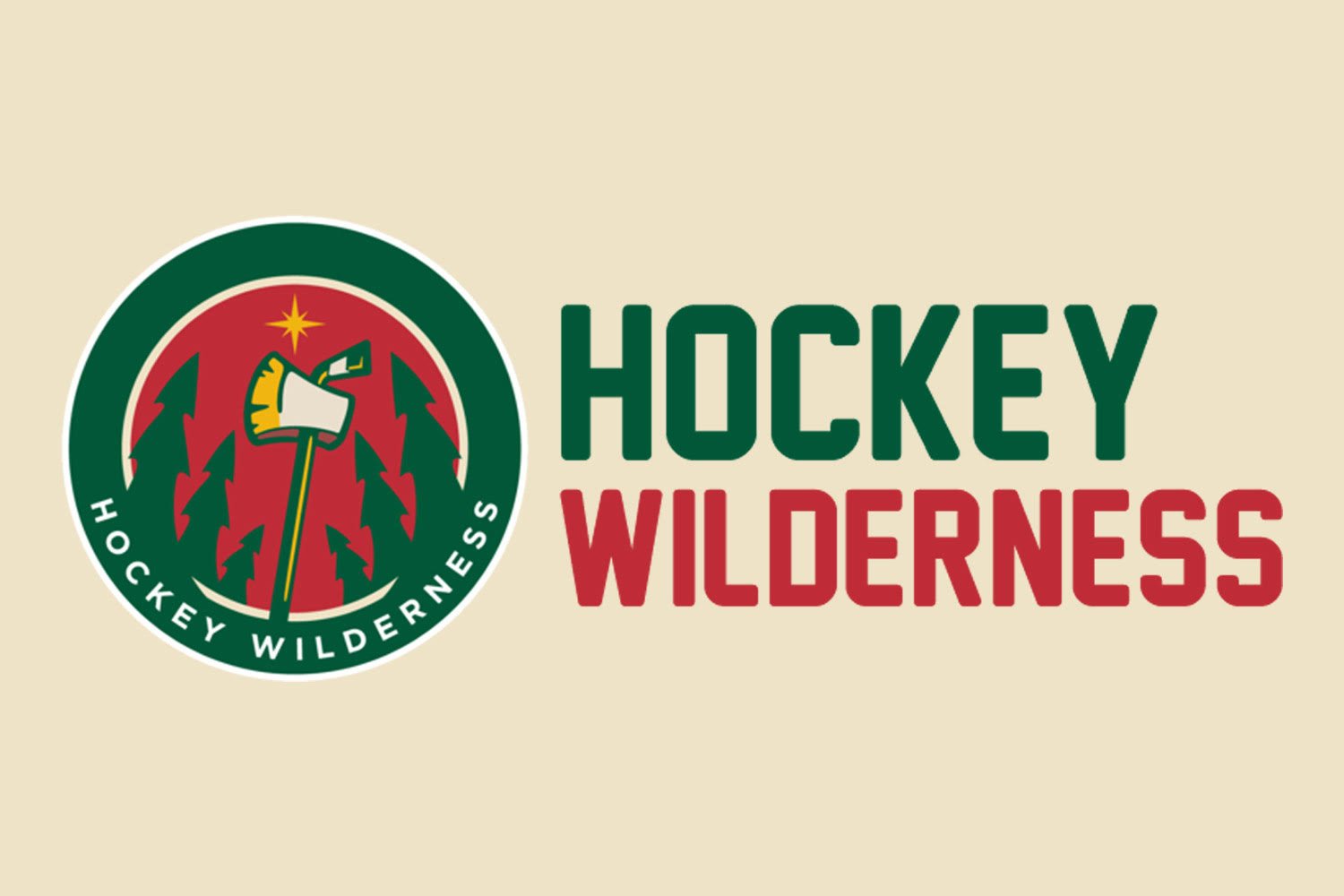 Friend of Hockey Wilderness Patrik Bexell (He covers European hockey at Habs Eyes on the Prize) got a chance to catch up with Minnesota Wild prospect and Swedish demigod Joel Eriksson Ek. Many thanks to him for letting us publish his article. You can find Patrik on Twitter, or at his new show about Euro Hockey, the Puck Drop Podcast.
Joel Eriksson-Ek made his first practice with the Swedish National team prior to the Sweden Hockey Games, which will be hosted in Gothenburg.
He seemed a bit nervous, having dressed up for the senior team for the first time. He didn't look out of place but seemed to take it hard that he did not score during the practice I attended.
While I was waiting to speak with Eriksson-Ek he got some individual feedback from Johan Garpenlöv, who has 10 years of NHL expertise to lend. Garpenlöv stressed that the best players can close their eyes and still hit the net, as they combine muscle memory with instinctively knowing exactly where they are on the ice.
"You need to know where the goal is at all times, there can be three players in between, but if you know where you are and where the goal is then you can still hit the net." The assistant coach continued to push the young rookie forward "If you take a second to aim your shot, then you have lost the chance, and probably the control of the puck too. That's how fast the game is." 
Eriksson-Ek listened attentively. 
After the usual rookie work (picking up the pucks and pushing the nets to the side), I got the chance to ask Eriksson Ek a few questions in regards to the national team, as well as his incredible season. He laughed off his rookie chores, saying "I have had to do it in Färjestad, in Minnesota, and Iowa so to do it here is just the same thing but in another rink."
"Hopefully it's the last season I need to do this," he says with another laugh.
Having just finished his first practice with the team he said he was happy to be there, confessing he would try to, "see and learn from better players than me". 
Färjestad is now on a roll, racking up five straight wins, and a big part of that is due to Eriksson Ek. In the 16 games since re-joining Färjestad, Eriksson Ek has 5 goals and 10 points- impressive production for an Under-20 player.
When asked what he's found different upon his return, he answered, "[O]bviously the size of the rinks... I have gotten back into it now, but at the beginning after having played more games on a small rink... I needed some adjustment".
Clearly, that hasn't slowed him down much.
Of course, Eriksson Ek is quick to point out that his whole team is clicking right now, not only him. But in a separate interview, Färjestad Captain Magnus Nygren indicates that Eriksson Ek is selling himself a tad short. "Joel [has been] an integral part of our success after New Years."
It almost didn't happen. Eriksson Ek burst onto the scene in the NHL, getting 5 points in his 9-game cup of coffee. But the Wild's new-found depth at center made it hard to find him top minutes, and Minnesota decided to give him more seasoning, rather than burn a year of his entry-level contract.
According to Eriksson Ek, returning him to Sweden instead of assigning him to Iowa was a no-brainer for the Wild brass. "[Wild defenseman Jonas] Brodin comes form the same club here in Sweden, and I think Minnesota trusts Färjestad because I think GM Chuck Fletcher has a good working relationship with Håkan Loob, so it's all good". 
Eriksson Ek's was appreciative of his bond with Brodin when he was made an impact in St. Paul at the start of the season; "It certainly helps that Jonas Brodin comes from the same club, even the same town as me. For me personally coming to Minnesota and having Jonas there meant a lot; as I said we hail from the same town, we have grown up a few years apart. We have the same culture and thinking in many ways, he was hugely important to me".
So how much contact does he have since his return to Sweden and SHL? "Not that much, as I said they trust Färjestad. But we touch base at least once a month but a bit more often than that". 
Having just come off an impressive showing at the World Junior Championships, where he scored 6 goals en route to a Top-4 showing, it will be interesting to see how Eriksson Ek stacks up in his first non-junior tournament.
Nygren will surely savor every moment.
"We should just enjoy that we get to watch him in Sweden as long as we can."
You can't get much higher praise from your captain.