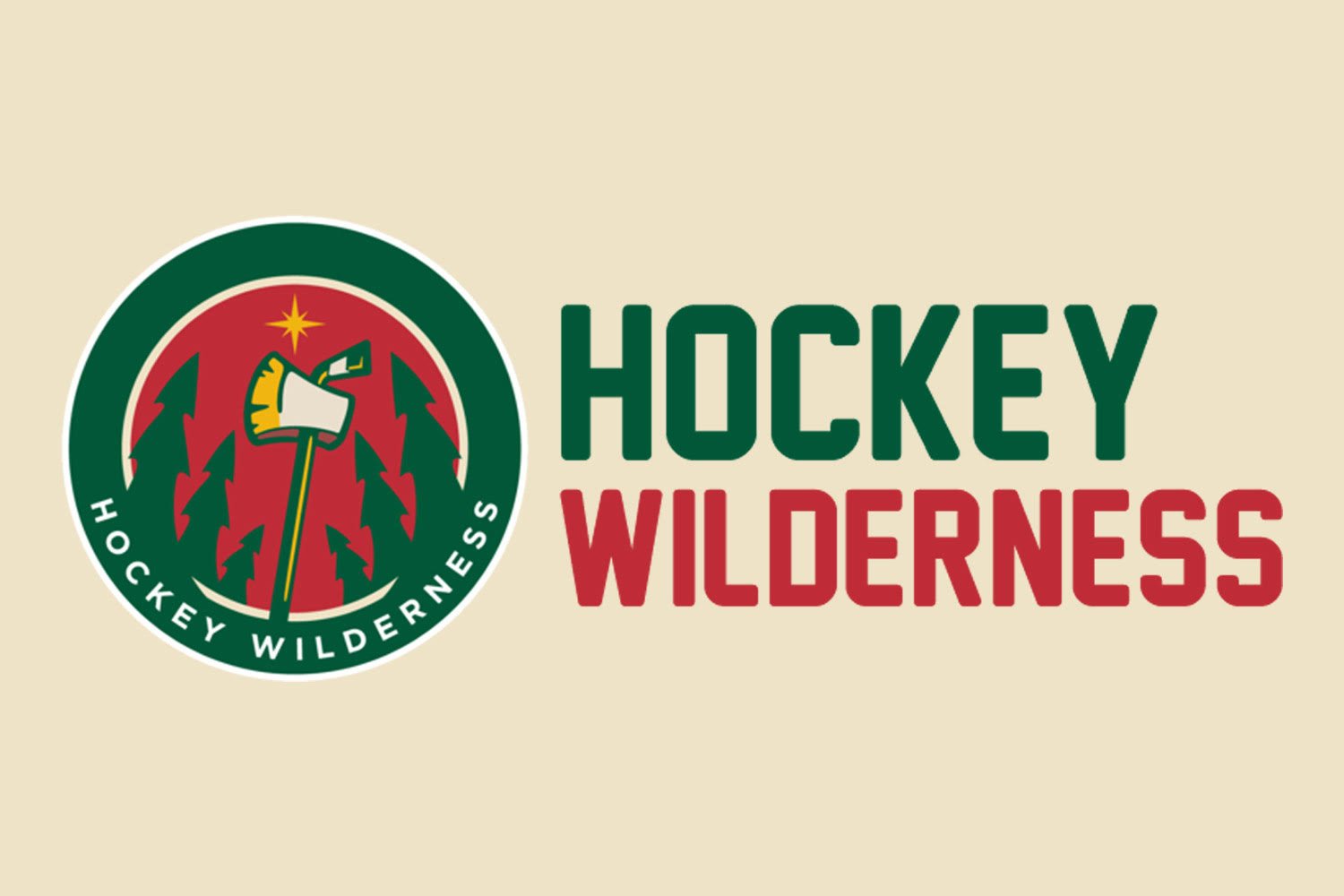 2017 hasn't exactly been Charlie Coyle's year.
On December 31st, the hulking right winger looked like he turned a corner for the Minnesota Wild. After years of slow but steady progression, Coyle was delivering results that matched his potential. The prize of the Brent Burns trade flourished beside Eric Staal, scoring 12 goals and 30 points in his first 36 games.
And then, things slowed down quite a bit. Over Coyle's final 46 games, his production scuffled, scoring just 6 times while collecting a pedestrian 26 points. He started to shoot less and his ice time started to dwindle. With players like Jason Zucker, Mikael Granlund, and Nino Niederreiter taking off in the second half, Coyle lagged behind, getting negative attention in comparison to his Wild contemporaries.
Game 1 of the Wild's playoff series against the Blues cast a bigger spotlight on Coyle's struggles. Despite getting 6 shots against the Blues, the story for Coyle was what didn't happen.
And that was score. He had a prime opportunity to tie a 1-0 game in the second period. Coyle and Zucker were generating enormous pressure on Jake Allen and the Blues, pinning them in their zone. It culminated in a Zucker rebound landing on Coyle's stick for a seemingly easy tap-in goal. But Allen sprawled to his left, snatching the would-be goal with his glove.
Even more heart-breaking, Coyle had another opportunity to score, this time to win the game in overtime. Zach Parise fed Coyle in the slot on the power play, with an open net in front of Coyle. This time, it wasn't Allen that would save the Blues, but the dumbest luck. Coyle's stick snapped as he shot, leaving the puck to harmlessly trickle wide.
There's frustration with Coyle. And it's understandable. Coyle has incredible physical tools. He's 6'3", with speed, good hands, and strength. At his best, he drives to the net with power and speed, and the only way to stop him is basically to cheat. People see that, look at his production at times and think, "Why can't he do that all the time?"
And sure, the inconsistency is annoying. Over the past 2 seasons, he's had goalless streaks of 9, 9, 9, 18, 16, and 10. Heck, counting Game 1, he's got just 1 goal in his last 11 games. And this isn't a fourth-liner doing this- this is a Top-6 winger who's scored 39 goals in that span.
That streakiness is so annoying that it sometimes overwhelms the fact that Coyle is indeed a very good player.
Even with the drop-off in production between the first and second halves, Coyle undeniably had a great season. His 56 points were not only 4th on the team, they bested his career-high by 14. This was in spite of him getting fewer minutes than the season prior.
He made a particularly big leap in his playmaking. His 38 assists were no fluke. Coyle did a great job in not only feeding his teammates in the offensive zone, but making plays in the neutral zone to spring a rush. Of Coyle's 21 assists last season, 11 were the primary assist, with 10 being of the secondary variety. This season was a much different story, as 26 of Coyle's 38 helpers were primary. That shows how much more directly involved he was in creating offense.
But like we said earlier, he is at his best when he's taking things into his own hands and crashing the net. His mid-season slump can be attributed to him not shooting much, but things were starting to change by season's end. In Coyle's last 30 games, he was shooting more than he had at any other point in the year.
You saw that momentum carry over into Wednesday night, where he was at his very best. He took 6 shots (not counting the broken stick chance in OT), but what was more important than him shooting is where the shots were coming from. Take a look:
This definitely checks out with the eye test: Coyle was wreaking havoc in front of Allen all night, using his massive frame to camp out in front of the net, and having the resolve to shoot whenever the puck touched his stick.
So, frustration and bad breaks aside, Charlie Coyle played exactly the way that he's (and the Wild) are going to need to play if they'll want to topple the Blues. St. Louis doesn't really have an answer for him on the third line- not if they hope to also shut down the Koivu and Staal lines. So there's no reason to think he can't continue to crash the net with impunity, draw penalties, and get great chances.
And if he can score some goals over the next 4-6 games, even better.