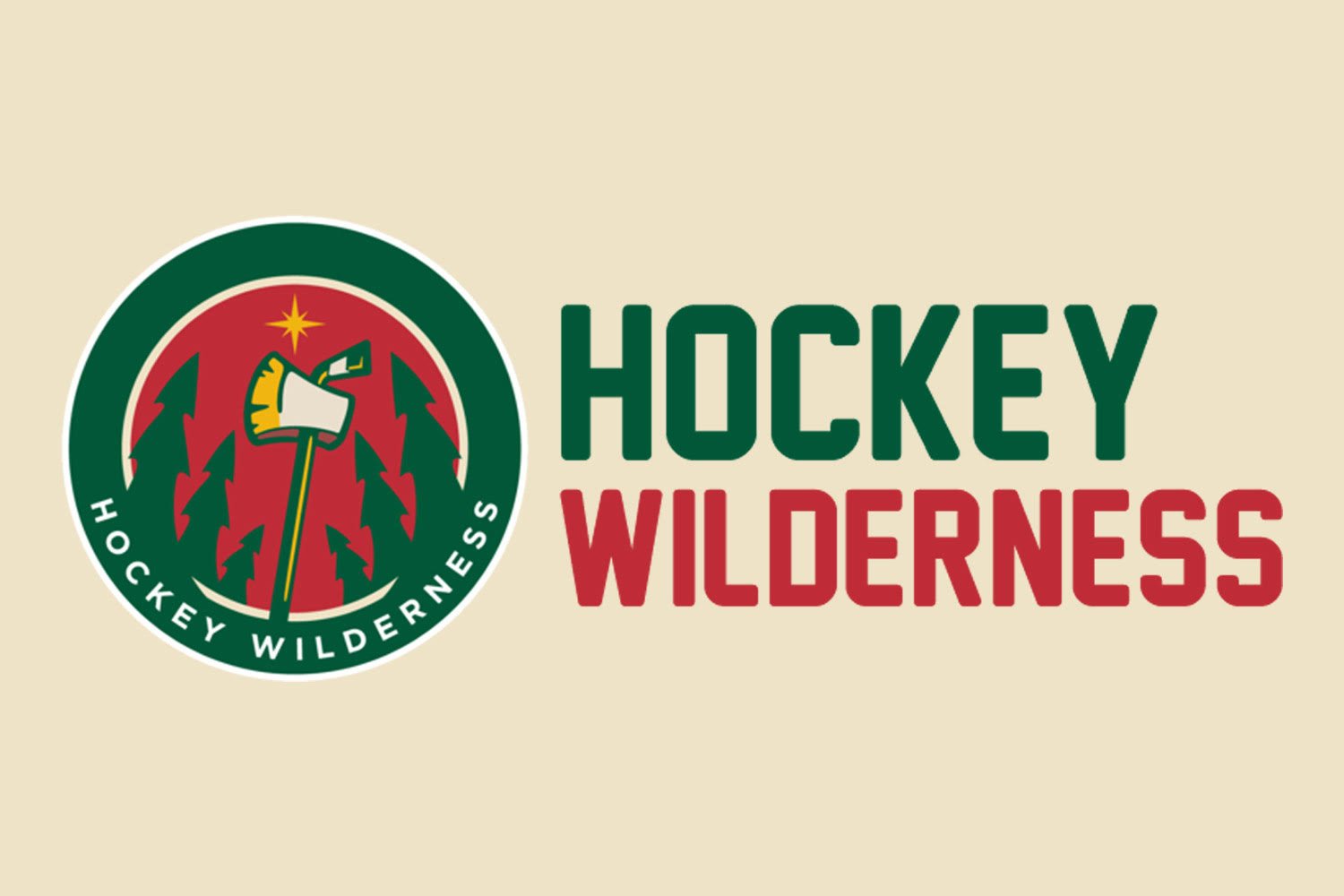 We're getting close to a large enough sample size that we can start to get some understanding of what a team is, and what they could be. There's plenty of time to go and lots of unpredictable things can happen, but there has been enough action to try to find some meaning in the way the standings have started to come together. We know that the Central continues to be a fiercely competitive Division and that the Wild will continue to face stiff competition not only to gain a spot in the NHL post season but also to get out of the first round and beyond. We haven't had the opportunity to do a lot of investigation of the league, so today we'll take a look at what the Wild's closest competitors have done through the first month of the season. Here are the current standings:
Chicago Blackhawks (11-4-2) 24 pts
The mighty Blackhawks sit atop the Central Division standings with an impressive record and a goal differential that is second only to your Minnesota Wild. Their production is supported by the expected cast of players, and Captain Jonathon Toews shrugged off a bit of a slow start and is producing at his expected clip. The story of the Blackhawks season has been the consistent play of netminder Corey Crawford, who has gone 8-4-2 while posting a 2.18 GAA and .928 SV%. Backup Scott Darling has also been a solid backup, going 3-0 in his 3 starts. Both goalies have been the thankful recipients of help from benefactor Brian Campbell, who has brought some stability to Chicago's blue line. Though they aren't leading in goals against, they don't need to when they lead the Western Conference in goals scored. The challenge for the Blackhawks this year will be to maintain their pace, as we have seen them repeatedly fail to lead the Division before turning up their game in the playoffs. On paper, this team lost a lot of players in the offseason, but have so far been able to overcome the challenge. Their ability to hold this lead remains in question, as does their choice for goal song.
Winnipeg Jets (9-7-2) 20 pts
The Jets own the title of surprise team of the Central. Though it was commonly accepted that the Jets would be an improved team this year, to find them in second place with a significant amount of games played is a surprise. Their somewhat meteoric rise can be contributed to the somewhat unexpected production of wunderkind rookie Patrik Laine, who currently leads the NHL in goals scored. The narrative surrounding the kid was surely positive heading into the season, but to be setting the pace for the entire league is certainly performing above expectations. Not to be outdone, emerging superstar Mark Scheifele leads the league in total points, and the deadly duo has bolstered their team's early performance. Things on the back end have been a little less certain, but starting goaltender Connor Hellebuyck has been serviceable with a 2.45 GAA and .916 SV%. True to their nature, this is a team that is build to score goals more than to prevent them, and they have all the weapons they need to execute on that plan. They could use another defender, and it is hard to tell if they will be able to maintain the offensive success they are seeing now or if the league will be able to make the proper adjustments.
Saint Louis Blues (8-6-3) 19 pts
The Blues are taking their first steps in the post David Backes era, but haven't really changed their identity as a team. The peculiar coaching situation surrounding Ken Hitchcock and Mike Yeo has stolen most of the headlines surrounding the team. Part of that has to do with the fact that the team hasn't really changed its identity. It still plays a bruising brand of hockey and relies on its stars to put the puck in the net. Vladimir Tarasenko, to no one's surprise, leads the team in scoring, though he's developed a knack for playmaking this season as his assists are disproportionate to his goals scored. Long-rumored trade bait Kevin Shattenkirk is second on the team in total points, and continues to look like a player the team should find a way to hold on to. Jake Allen has been respectable, but might miss Brian Elliot some. He is sporting just a .901 SV% but the team in front of him has scored enough goals to retain their power status in the Central.
Dallas Stars (6-6-5) 17 pts
The saying goes that "the best defense is a good offense," but that couldn't really be more untrue than for Dallas. Instead of removing the question mark behind their defensive metrics, the Stars have managed to transform it into an exclamation point, and not in a good way. They are currently tied for second to last in the league with 57 goals allowed which can be traced back to a weak blue line and two backstops who have split time evenly but both hold 3+ GAA and sub .900 SV%. This does not bode well for their future. Tyler Seguin is off to a grand start, pacing himself at second in the league in total points and Jaime Benn has been solid, though a few points back. The Stars have a lot to overcome if they want to find a path back to the postseason and an even bigger challenge to find success if they do.
Nashville Predators (6-6-3) 15 pts
With the acquisitions of Ryan Johansen and P.K. Subban, the Predators were the preseason darlings of many pundits around the league. But so far, the team hasn't quite delivered. They are playing well at home, having lost just one game on home ice. But as much success as they have found in Nashville, they have inversely struggled on the road, finding just 1 game in the win column. Pekka Rinne is in fine form, starting the season already in the Vezina conversation with a .930 SV% and 2.13 GAA. This doesn't tell the whole tale of how tough he has had it, but top defense pair Subban and Roman Josi are sporting an ugly -7 through 15 games. Johansen is off to a slow start and currently has fewer points than Subban. P.K. is starting to gel with his new team however, and along with Josi lead the blue line in scoring with 8 points each. James Neal and Filip Forsberg remain dangerous and tied for the team lead with 11 points.
Colorado Avalanche (7-8-0) 14 pts
So far the preseason predictions for the Avs have been mostly correct. They have stuggled on the defensive side of the puck as well as scoring goals. Backup netminder Calvin Pickard has so far outperformed starter Semyon Varlamov. But the team is still allowing just under 3 goals per game while scoring just above 2 on the season, resulting in a -11 goal differential on the season. To put it in perspective, the Avs have scored 10 less goals than the Wild in the same amount of games this season, so if you are frustrated with Minnesota's offense, you can understand how fans are feeling in Denver. Scoring leader Matt Duchene has been out of the lineup with a head injury but is nearing a return and will likely play Saturday in Saint Paul. Everyone else on the squad has posted fairly pedestrian numbers in the young season as new coach Jared Bednar continues to try to reshape the team. The silver lining for the Avs is that while their possession stats are still not optimal, they are slowly improving.