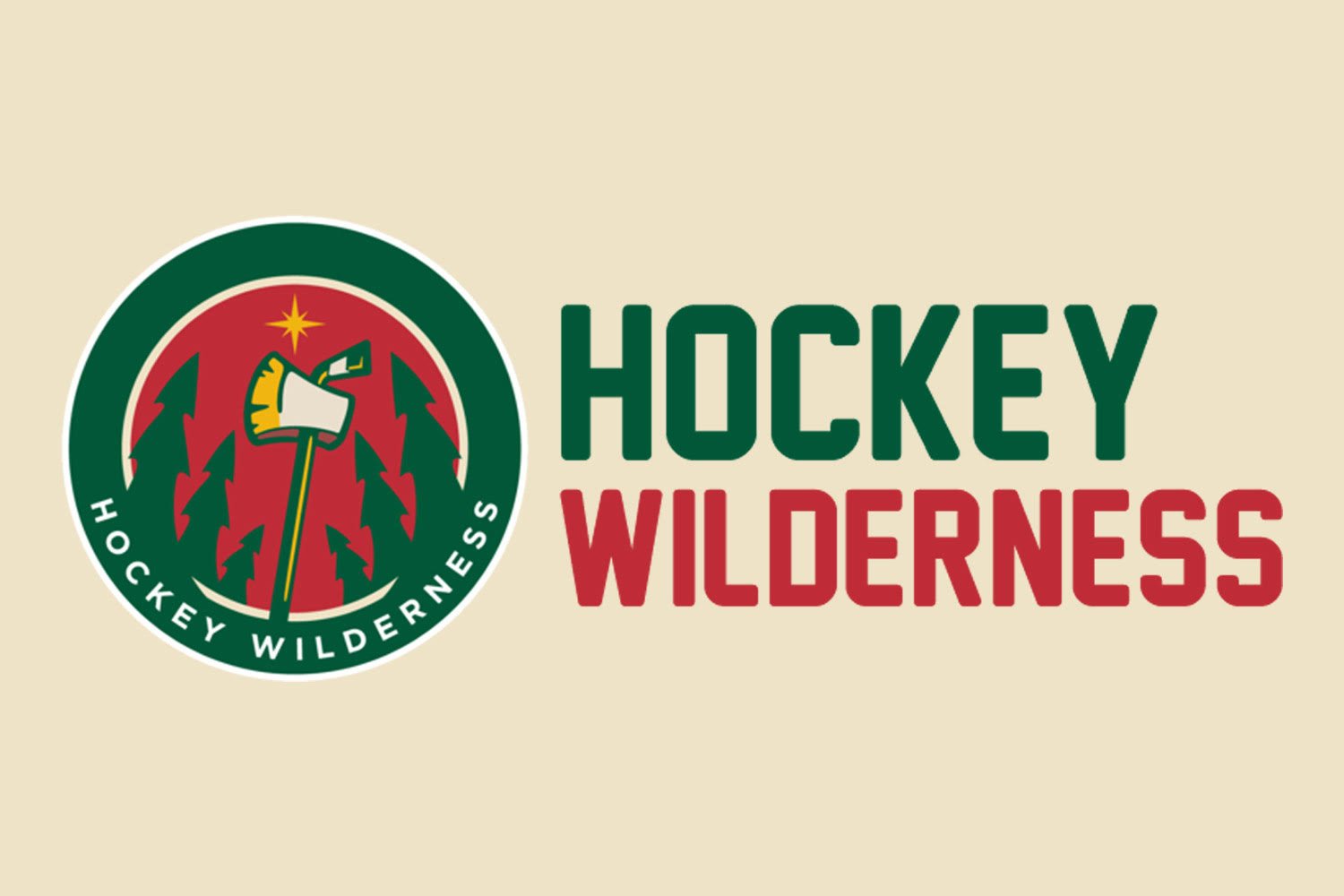 As we continue HW's trip through the Central Division to examine who are the best players at each position, our next stop lands us on the wing. For this one, we've gone with the twelve best players and lumped both right and left wingers together in one category. 
After reviewing the results of the highly scientific voting process, as performed by the staff at Hockey Wilderness, I was actually quite surprised by some of the players that landed in the top twelve, but we'll get into that more as we delve into each of the players.
Let's get to it, shall we?
12. Nikolaj Ehlers, Winnipeg Jets
Nikolaj Ehlers was actually higher on my list than number twelve. There was clearly some variation in the voting methodology—as Joe Bouley mentioned Wednesday—since I'm more of an eyeball test guy, whereas others on the staff are heavily focused on stats. Statistically speaking, Ehlers isn't THAT outstanding of a forward, especially considering that his career high for goals is 29—a plateau that he reached this past season—and his career high for points is 64, achieved in '16-'17. 
Have your eyes popped out of your head from those numbers? Probably not. BUT… Ehlers is currently 22 years old, and he is an eeeeeelectric offensive talent, with oodles of upside. When he gets the puck in the neutral zone and starts slicing through opposing defenders like a hot knife through butter, I run and hide, and I'm just a fan watching from my couch at home.
Ehlers is the real deal, and the sky is absolutely the limit for this young winger. 
11. Jason Zucker, Minnesota Wild
Our guy, Jason Zucker, had a career year in '17-'18, and was handsomely rewarded by the Wild with a five-year, $27.5 million contract extension. That's a decent chunk of change for the Las Vegas native and outstanding member of the Twin Cities community. 
Always a speedster, it took a few years for Zucker, who was an elite college player at Denver University, to adjust to the pro game and earn the full-time trust of NHL coaches. But it's safe to say that he has officially overcome those challenges, and is now a stalwart go-to player for the Wild at both ends of the ice. There were times this past season when it seemed like nobody else on Minnesota could produce offensively, and yet Zucker just kept on scoring. 
With a career-high 33 goals and 64 points, Zucker very much earned his contract extension. My fear for him is that I don't personally see a lot more development coming, so I do wonder if he's reached his peak. Time will tell, and I very much hope this isn't the case.
10. Gabriel Landeskog, Colorado Avalanche
I hate this guy, and I hate that I now have to write about how good of a hockey player he is. The funny thing about me hating Gabe Landeskog, though, is that I'm not even 100% sure why I hate him. He just… plays like such a d*** out there, you know? But I guess that's part of what makes him great, because not only does he get under the skin of opposing players by constantly playing a hard-nosed style that teeters on the precipice of legality, but he also puts up solid numbers year in and year out. 
I'm sorry I had to do this, but Landeskog deserves this spot at number ten on our countdown. I still hate this guy, though.
9. Alexander Radulov, Dallas Stars
When I think of players in the Central that strike fear into me, Alex Radulov doesn't immediately stick out. In fact, with guys like Jamie Benn and Tyler Seguin on the same roster, Radulov becomes something of an afterthought even when thinking only of the Dallas Stars. Still, Radulov is not a player to be trifled with, as he maintains elite skill in his toolbox, and deserves a spot on this list.
Radulov still seems like a player that we just don't fully understand, even though he's on a $31 million deal. After his troubled days in Nashville, the Russian star went for a stint in the KHL and returned to post 54 points with the Canadiens. When Montreal failed to extend his contract, the Stars astutely swooped in, put him in a position to succeed, and reaped the benefits to the tune of 72 points.
I would expect Radulov to have an even better season in '18-'19 as his comfort level back in the NHL grows even stronger. 
8. Mikael Granlund, Minnesota Wild
I mean… he's probably our best player, right? Mikael Granlund does pretty much everything well, and at 26 years old has blossomed into the playmaking forward we hoped he would be when he was selected 9th overall in the 2010 entry draft. Fast, creative, and responsible, Granlund has become a highly respected player in the NHL, and one that makes his linemates better every time he's on the ice.
Will '18-'19 be the year Granlund breaks the 70-point mark for the first time? Well, that depends on whether he plays with guys like Eric Staal and/or Jason Zucker, and whether those guys see their high-scoring ways continue. Regardless, whoever plays with Granlund should expect to regularly find himself in scoring areas with the puck on his stick.
7. Mikko Rantanen, Colorado Avalanche
Believe it or not, Mikko Koivu is not the only Mikko to make it onto Hockey Wilderness's top players lists.
Rantanen falls into that super high upside category with guys like Ehlers, having posted a whopping 29 goals and 84 points as a 21-year-old rookie this past season. It helps that Rantanen was playing alongside Nathan MacKinnon for a lot of the year, but being thrust into a role like that at such an early age and running with it does indicate that this kid is the real deal. 
This young Finn is likely to be terrorizing the Wild and other Central Division foes for years and years. Already big, strong, and supremely skilled, I worry to think about what kind of a player Rantanen will become as he grows into his man body.
6. Patrick Kane, Chicago Blackhawks
Obviously, the Blackhawks didn't have their best season in '17-'18, missing the playoffs for the first time in ten years and causing the Chicago bandwagon to lose a vast number of its passengers. Patrick Kane, though, who I would argue may even surpass Landeskog on the "least likable" list, still produced at an elite level, despite Chicago's troubles. Kane notched 27 goals and 49 assists in what could actually be considered a bit of a down year for the shifty little guy. 
I hate to say it, but I have a bad feeling that the Blackhawks will figure it out and get back to being a feared team in the NHL this year. Remember, Kane is just two seasons removed from his 106-point MVP year, and he's still only 29 years old. He and fellow superstar Jonathan Toews have plenty left in the tank at this point.
5. Filip Forsberg, Nashville Predators
Filip Forsberg over Patrick Kane on our best wingers list… How do you like that? 
It's sort of a "what have you done for me lately?" situation here, because in terms of body of work, a guy like Kane—who is still in his prime and has the ability to put his team on his back—far surpasses a guy like Forsberg. Don't get me wrong, I'm terrified of Forsberg and his incredibly long legs, but at 23 years old and holding career highs of 33 goals and 64 points, I still personally put Kane above a guy like Forsberg. 
Nonetheless, Forsberg remains one of the biggest fleece jobs in recent NHL history, as David Poile, Paul Fenton, and the rest of the then-Predators Front Office really pulled a fast one by getting an elite-level offensive talent in Forsberg for Martin Erat and Michael "Cafe" Latta. Crafty, strong, and long, Forsberg reminds me of a young Jaromir Jagr. 
I still maintain also that the Wild selected Filip Johansson in the first round of the 2018 draft because Fenton likes having guys named Filip, a huge credit to Filip Forsberg.
4. Vladimir Tarasenko, St. Louis Blues
Man, it sure would be nice to have Vlad Tarasenko on our team, wouldn't it? He's an elite goal scorer and playmaker, who can take a nothing play and turn into an electrifying goal at just about any moment. Still just 26 years old, Tarasenko has had 30-plus goals in each of the past four seasons, and also eclipsed 40 one time in that stretch. 
St. Louis made some big-time additions this offseason to complement the skill of Tarasenko and others on the roster, making them once again one of the most formidable teams in the division. Still, there's no doubt that Tarasenko will be leading the way offensively for Mike Yeo's squad.
3. Jamie Benn, Dallas Stars
We already talked briefly about Benn when dumping on Radulov for making this list as a Benn-eficiary (get it?) of having great linemates. Benn is the motor that drives the boat in Dallas, though, and there's absolutely no disputing that. A big, physical force and great leader, Benn is one of those rare guys that can either score a beautiful handsy-type of goal, or just plow guys over en route to the net, then rifle it home with brute force. I might even argue that he's the best current player in the NHL not wearing a visor, which is pretty BA, but also a little stupid. 
Man, I wish the Wild would have noticed Benn enough to take him at some point in the first four rounds of the 2007 draft, before he was finally selected in the fifth round at 129th overall. It's still just an unbelievable steal of a selection that reminds you that great cornerstone players can be had in the later rounds. 
2. Blake Wheeler, Winnipeg Jets
I played against Blake Wheeler as a peewee, and he scored a lot of goals on me.
It's remarkable that this guy, who really flew under the radar for a while in Winnipeg, has blossomed into the second-best winger on the HW list. And what's really scary is that Wheeler is not even the best winger on his team, let alone the best player.
I personally believe that at 31 years old, we saw Wheeler hit his offensive ceiling this past season, when he registered an outstanding 91 points. But putting up numbers like that and captaining your team to the first and second playoff series wins in franchise history definitely makes you worthy of a top two ranking here. 
1. Patrik Laine, Winnipeg Jets
Oh, God! Reading through this list, you almost forget that in addition to Ehlers and Wheeler, the Jets also have one of the best players in the entire NHL… and he's 20 years old!
Laine—a pure goal scorer with perhaps the best shot release in the world (save for maybe Alex Ovechkin)—has already potted 80 goals in his two-season NHL career. He has proven that he was a decent silver medal for Winnipeg, which narrowly missed out on the opportunity to draft Auston Matthews in 2016.
Laine is one of those guys, like Ovechkin, that opposing teams absolutely know is going to get the puck at the top of the left circle on the power play. When he gets it, he's going to wire a one-timer on net. Teams (and goalies) know this… and yet… they can't stop him. 
Laine is an all-world elite talent. This Jets team is here to stay.