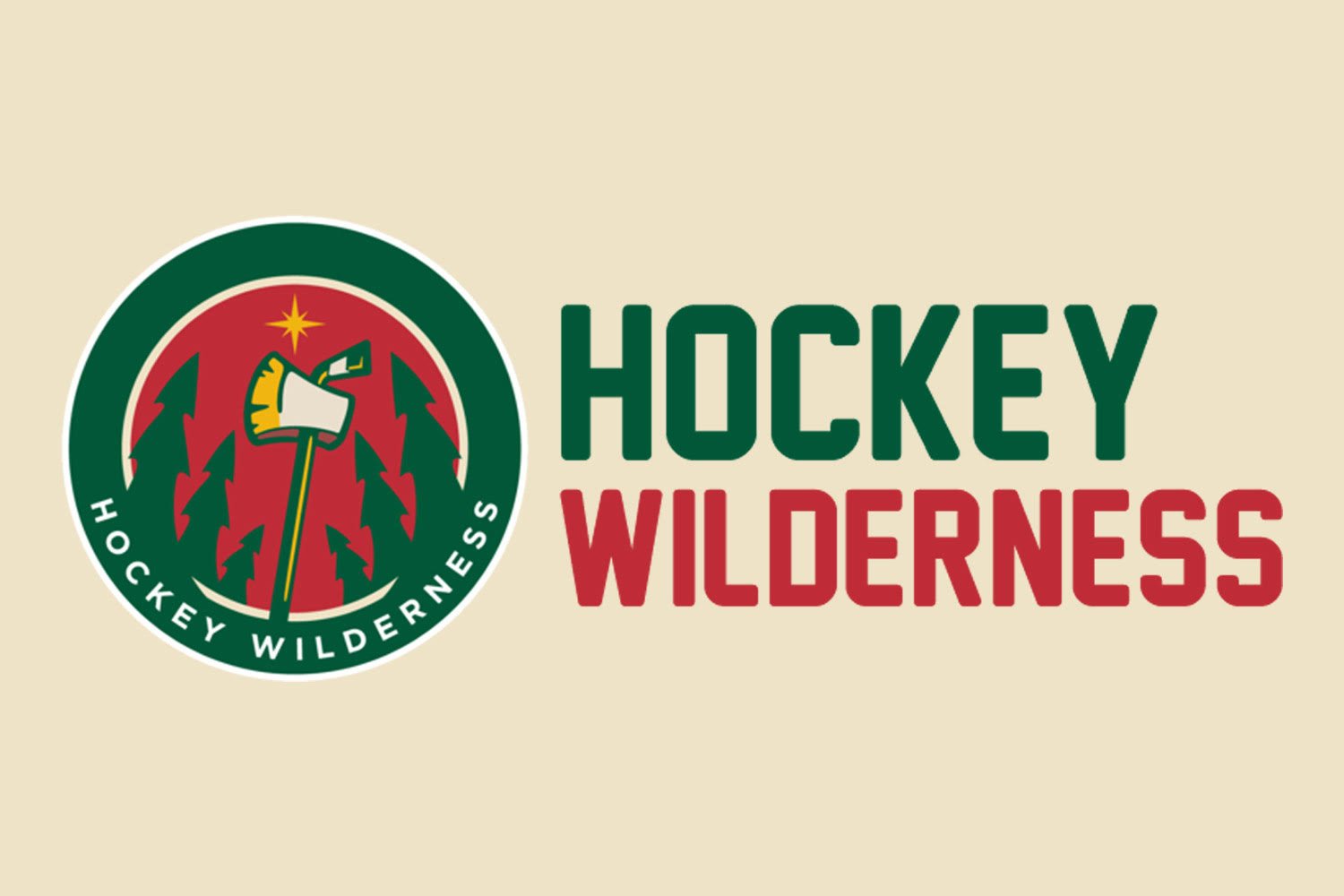 When this project first was hatched, the idea actually came from an emailer to a local radio show. The Emailer, a Green Bay Packers fan was talking about how Vikings quarterback Kirk Cousins might only be the third best QB in the division. Being that the division only has four teams, it was meant as a slight at the newest Viking quarterback.
Funny enough, I think that because the NFC North is stacked with really good-to-great quarterbacks, that Cousins is legitimately the 3rd best in the division.
But this isn't a Vikings blog, let alone football. This is a Wild blog, so I adapted that premise when I pitched the idea to the group. Here we are ranking the best in the Central Division by position group. Today, we look at the top defensemen in the one of the most competitive divisions in the league.
My Own Methodology
I guess if you asked me how I voted, I looked at what last season gave us. I looked at the ranking system as more of a "Best Defensemen Right Now." As players have hills and valleys in production year to year, my rankings probably won't line up with many have had in the past. Duncan Keith has been such a great, and crucial, defenseman for the Blackhawks, but had a down year. So, while name recognition is great and all, I didn't feel this was a "greatest of all time," kind of ranking.
For my money, it's hard to top what Nashville brings to the table defensively. Minnesota is certainly no slouch, and the 50 points by Matt Dumba, plus his age, and the numerous things we have outlined on this website regarding Matt Dumba and he was high on my list. Jared Spurgeon and Ryan Suter were on my list as well, but there is one thing for certain about the Central Division - it's loaded with elite defensemen.
10. Tyson Barrie, Colorado Avalanche
The fourth highest in points on the Avalanche last year, Barrie was the top defenseman on the team in that category. Ultimately, a bit of a maddening force on the blue line for Avs fans, he can play amazing, yet find ways to play terrible as well. Barrie is, of course, known to Wild fans as the victim to Matt Cooke's knee in the 2014 Stanley Cup First Round. Though, since then, Barrie has come on to have a solid career, and one in which he broke career bests in goals and assists last season. And Matt Cooke is no longer playing hockey professionally.
His game takes him into the offensive zone where he's at his best, especially when our top ranked center is on the ice. Sometimes to rack up points, you just have to give the the most dangerous guy in the ice the puck and let him do that work, not that Barrie loafs around the ice.
What can the Wild learn? When you have a guy that's offensively gifted, sometimes you just have to take the good with the bad. Let him do what he does best, because he's likely the only one on the ice in his position that can do the things he can. Just don't get too crazy when something bad does happen.
9. Matt Dumba, Minnesota Wild
Admittedly, I had Dumba way higher in my own rankings. It's hard to argue with 50 points in his age 23 season. But I wasn't the only one voting and he does have some growing to do on the defensive side of the puck. Not to mention, there are some really solid defensemen further up this list, including ones that play a more well-rounded game. However, he just turned 24 years old, has already shown how dynamic he can be, and he just got paid with a fat new contract.
With the contract there comes the demand for consistency. He has to perform on the ice and there's just no ifs, ands, or buts about it. But to get the most out of him, the Wild coaching staff has to put him in positions to succeed, and his teammates need to help. I'm talking about the power play. Dumba possesses a weapon that can be utilized frequently on the power play - his right shot from the point. The problem is not his shot, or his positioning, it's the rest of the power play. What was apparent in the playoffs was getting him the puck on a one-timer. You knew it, I knew it, and the Jets knew it. The rest of the team did him no favors by broadcasting to the world exactly what they were trying to do. Even Alex Ovechkin has linemates on the power play that score their own goals
8. Jacob Trouba, Winnipeg Jets
For the longest time it was Trouba versus Dumba, Dumba versus Trouba. Trouba was in the NHL faster than Dumba, but Dumba has far and away got the better offensive statistics at this point. But that's not to say that this debate has been settled. Trouba is the better natural defender, though not the healthiest. He has yet to play a full 82 game season. And for a guy that Jets GM Kevin Cheveldayoff drafted and has developed, it's a weird sign that he the two parties chose to go to arbitration. Trouba got north of $5 million and a one year deal with Winnipeg. Perhaps the Jets' GM was worried about the 24 year old's health history?
Either way, the kid has talent. He's a good player. Just not a the dynamic offensive defenseman. Personally, I couldn't put Trouba in my top 10
What can the Wild learn? Don't mess around with home grown talent. If the organization can find and develop top players, they need to find ways to keep them and lock them up before contract problems arise.
7. Jared Spurgeon, Minnesota Wild
Jared Spurgeon is a top defenseman in this league. For the Wild, he's the best two-way defensemen in that he plays both ends of the rink so incredibly well. He hits opposing players harder than you'd expect, he's got a knack for pinching deep into the zone to find those backdoor passes, and is deadly in the transition game. Injuries hurt him last year, and the year before that, and the year before that. I'd say he's being paid fairly for what he does on the ice, but each year I think he's primed for his best season yet, and some awful injury happens. Last year, he dealt with a groin injury only to then tear his hamstring in a gruesome fall against the boards causing his legs to split.
Spurgeon looks like he's 16 years old, but he plays like he's a 30 year old vet. He just makes plays all over the ice, Minnesota just needs him on the ice all season long.
6. Alex Pietrangelo, St. Louis Blues
When researching for this list, I obviously looked at primary points, goals, and assists. But I also looked at guys that had strong CF% numbers and GF% signifying that these players are strong at both ends of the ice. Alex Pietrangelo is exactly that for the St. Louis Blues. He's on the ice a ton for St. Louis, he shoots a boat load, and 15 goals last season is no freaking joke. Not to mention at 6'3" 210 pounds, he's the full package. He is a hard-nosed defenseman that is won't let the opposition inside the kitchen.
His possession metrics are solid as he's been a 50 percent CF% player in each of the last seven years. He starts more than half the time in the defensive zone, and he averages 25 minutes per night. If you can't stand Pietrangelo because you hear his name a lot, it means he's likely making your favorite team look silly.
What can the Wild learn? For the Wild, you can't just chase size for the sake of having size. That size will only ever be utilized for greatness if that player can play hockey at a top level.
5. Ryan Ellis, Nashville Predators
Ryan Ellis is an advanced stat darling. His basic possession metrics as a defenseman are well above 50 percent, and his CF-relative is gigantic. Place in point, his team is doing good things when he's on the ice. He's got the ability to score goals in the double digits, and defend well.
He a part of that Nashville defensive corps that I considered to be the best in the league top to bottom. He's got a super team-friendly contract and finds ways to be productive.
What can the Wild learn? You have to manage the cap. Even with solid players that make your team better, the GM must be shrewd and get the best deals they can.
4. John Klingberg, Dallas Stars
Klingberg is a prototypical new-age defenseman. He can skate, shoot, pass, and play well in both ends. While his offensive skills out-weigh his defensive acumen. Last season, Klingberg totaled 59 assists and just eight goals. That's 67 goals in which he had a hand. His possession metrics jump off the paper at just a hair under 54 percent CF% and a 4.0 CF-Rel%. Positive things for the Stars happen when he's on the ice, which is a lot.
Klingberg is a weapon because of his skating. This allows him to get time during the 3-on-3 overtime where he can get in open ice, show off his speed, and overwhelm the opposition. With Jamie Benn, and Tyler Seguin on the ice, Klingberg is just too much to handle.
Averaging at 24:04 minutes a night, he's a top pair defenseman, and a top defenseman in the division. What's more is that the guy is just 25 years old, and with a $4.25 million cap hit for the next four seasons, he's locked down to create havoc in the Central for a long time.
What can the Wild learn? Put your best finishers and fastest skaters in positions to succeed, and that includes in overtime. Too many times the Wild hampered themselves by placing slower players on the ice, when an emphasis needs to be placed on the skaters and shooters during 3-on-3
3. Ryan Suter, Minnesota Wild
What can you say? Suter is the epitome of the word 'steady.' Last season, Suter was quietly having the best season of his career. He tied his career high in points and is a perennial Norris candidate. Wild fans may take Suter for granted. I know I've railed on his minutes, his knack for holding on to the puck too long, and being a power play black hole. However, that would be ignoring the obvious - Suter's value to the Wild is extremely high.
Why? Maybe Suter's shot isn't as hard as some on this list, nor even on his own team. What Suter does extremely well is move the puck North and get it to down the ice. Whether he's making a 140-foot head-man pass, or just simply skating the puck up to the opposing blue line, Suter shuts down the opposition in his end, and turns it into offense for his team. Jonas Brodin isn't the greatest puck carrier like him. Matt Dumba isn't a passer like him. Jared Spurgeon can match him, but he doesn't have the size and strength that Suter has. Suter has been worth every penny the Wild invested in him.
2. Roman Josi, Nashville Predators
Roman Josi is a stud. I personally had him ranked 1st in my list. When you look at his on-ice production and his underlying stats, he deserves a top ranking. When researching for my vote, I noticed that his offensive production was always near the top, not to mention when you look at the analytics, he consistently shows up near the top as well. It's his well-rounded game that makes him number one on my list, and top 2 on this list.
He's scored double-digit goals in each of the last 5 seasons. He plays all situations, rakes the minutes, and shoots the puck a ton. As good as Ryan Suter was to the Predators, elevating Josi allowing him to shine makes losing Suter and trading Shea Weber worth it. The Predators captain is a gem in this division, and he is the one that makes the Predators' defensive corp the best in the league.
1. P.K. Subban, Nashville Predators
You have to love the character that Subban is. He's got the skills, the desire, and the charisma to be a true star in the league. I had him ranked second behind Josi in my personal rankings, but I can live with this ranking. He's a former Norris Trophy recipient, a perennial All-Star, and offensive dynamo.
What's weird is how polarizing he is as a player. Oddly getting criticism from TV analysts for dancing during pre-game warm-ups, getting called a distraction by his former team, the Montreal Canadiens, for his goal celebrations, and of course, his black skin.
But all of that is just noise. He's a true ambassador for the game. He visits children's hospitals, is one of the few athletes on Twitter that is worth a follow, and generally looks to have fun being P.K.
The fact that the Canadiens traded him is a head scratcher. But that is Nashville's benefit as they moved a big contract in Weber for Subban and got a player that has taken to his new community by storm, not to mention helping the Preds become a favorite in the West of the Stanley Cup.
What can the Wild learn? Sometimes you just have to take advantage of situations and make good hockey trades. Trading for Subban was a risk, considering they traded a cornerstone defenseman to do it, but to make necessary changes to the team to put it over the top, you can't be afraid to take the risk.
The Central Division is loaded with top-tier defensemen. If this list shows anything, it's that we're splitting hairs in some of these rankings. As for the Wild, it probably helps the team that they have a few defensemen in this ranking. If there is one position group that I think the team needs a true star, it has to be defense. A true top pair defenseman can make or break your squad. Whether that defenseman is a sharp-shooter from the blue line, or one that turns defense into offense quickly, the team needs defense as a strength.