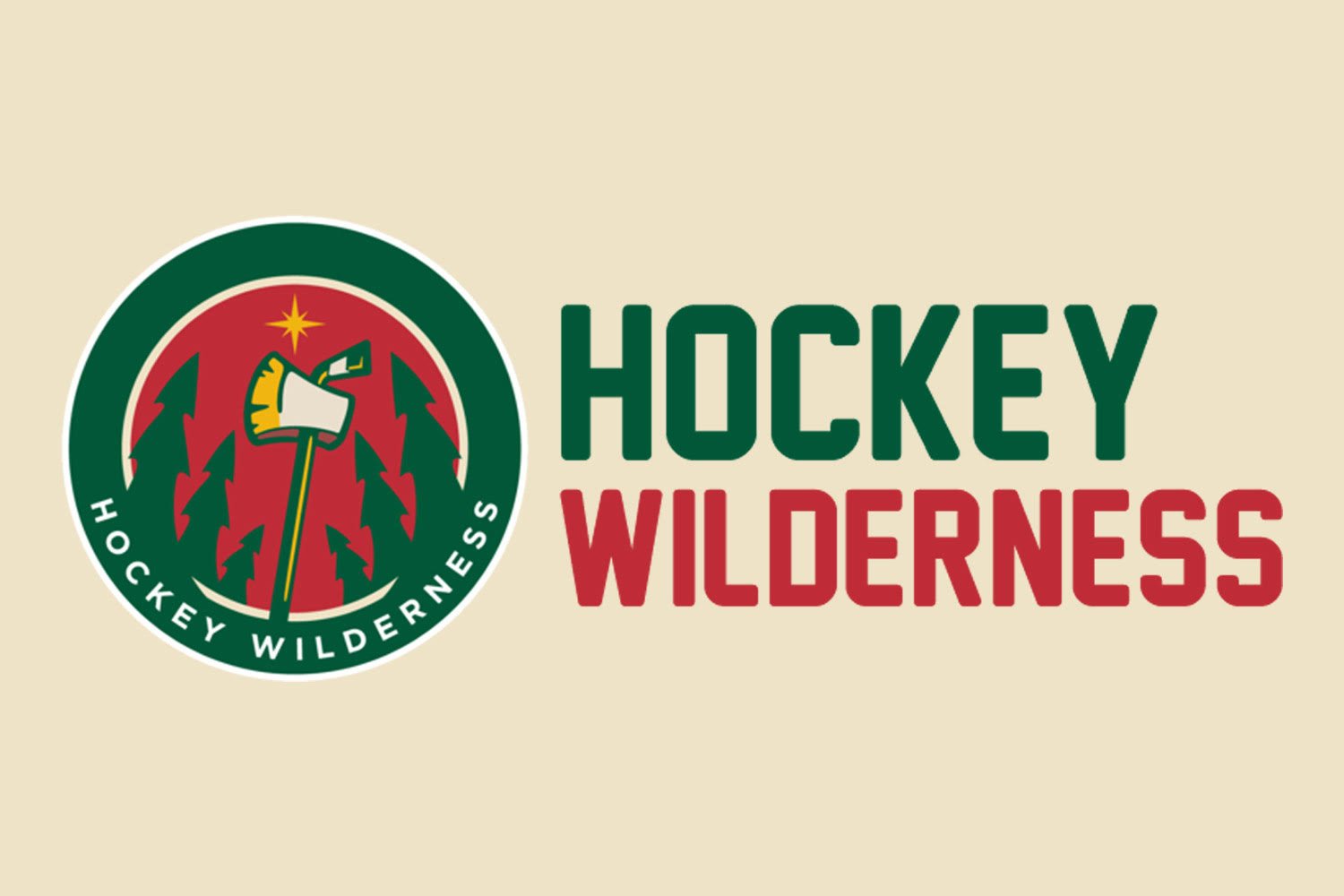 Opportunity has presented itself for Carson Soucy, and he's taking full advantage of it.
With Minnesota Wild defenseman Jared Spurgeon out of commission with an upper-body injury, Soucy, Minnesota's 25-year-old rookie blueliner, has earned a promotion to a top-four role. And so far, the Viking, Alberta native is taking on the new role in stride.
In the four games since Spurgeon's injury, Soucy has averaged 20:36 of ice time per game — most of that time has been spent with veteran blueliner Jonas Brodin on the second pairing. During that four-game span, the duo of Soucy and Brodin has combined for seven points (one goal, six assists) and posted a downright phenomenal GF% of 91.67 at 5-on-5.
As a whole, Soucy's been nothing short of fantastic since taking on the increased workload. But his performance against Connor McDavid and the Edmonton Oilers on Thursday night was particularly strong.
Shutting down McDavid, perhaps the best hockey player on the planet, is no easy ask for a rookie defenseman. Soucy, however, a University of Minnesota Duluth product, managed to not only help contain McDavid, but even shut him down on multiple occasions.
Close to the game's halfway point, McDavid picked up some steam through the neutral zone looking to single-handedly create a quality rush. Most players wouldn't attempt the one-man rush tactic, but this is Connor McDavid, who pulls this sort of thing off routinely — just ask the Ottawa Senators.
Soucy and Brodin anticipated McDavid's attempt perfectly, though. Brodin used his body to get in McDavid's lane and slow his momentum while Soucy forced the puck off of McDavid's stick. Soucy then picked up the loose puck and sprung Ryan Donato in the neutral zone, who beat Oilers goalie Mike Smith to double the Minnesota lead.
Soucy made a similar play later in the contest that led to another quality chance. Oilers forward Sam Gagner attempted to spring James Neal with a stretch pass through the neutral zone, but Soucy read the play perfectly and intercepted Gagner's feed. He then controlled the puck through center ice and walked into the Edmonton zone to generate a 4-on-3 rush. After getting the puck deep into Oilers territory, Soucy dropped a pass off to Ryan Donato, which resulted in a decent chance. No goal, but still a good play by Soucy.
While Soucy's instincts and strong play in transition were what left many onlookers dazzled with his performance against Edmonton, he also made a clutch desperation play not long before his second assist of the night on the Donato goal.
McDavid (not surprising) and forward Zack Kassian (slightly surprising) slipped past the entire Minnesota defense to create what appeared to be a dangerous 2-on-0 scoring opportunity. Just in the nick of time, though, Soucy showed off his speed and broke up McDavid's pass for Kassian with a fantastic diving effort to preserve the Wild lead.
Of course, Soucy wasn't perfect against the Oilers. Early in the game, Zack Kassian got past Soucy to redirect a perfect Connor McDavid feed on net, but fellow rookie Kaapo Kahkonen made a big pad stop to keep the game scoreless (for a brief moment before the offensive explosion commenced). He also took a holding penalty that led to a Leon Draisaitl power-play tally. Still, it's hard to be disappointed with Soucy's performance, not just Thursday night, but ever since he started earning top-four minutes.
Bruce Boudreau certainly seems impressed with him.
"Any team that wants to be good has got to have a surprise player come in, have a year that — he never got 10 goals before, now he's got 35, or a defenseman doing what Soucy's doing," said Boudreau following the 6-5 victory over Edmonton. "I don't want to jump the gun, but him and [brodin] seem to have found a good chemistry together."
Soucy fought his way onto the NHL roster as a 25-year-old rookie in training camp, and his maturation into a dependable top-four defenseman has been quite the development for the Wild. It's unclear if he will continue to see 20-plus minutes per game when Jared Spurgeon returns from injury, but it's encouraging to know Minnesota has a reliable young blueliner waiting in the wings for an increased workload.