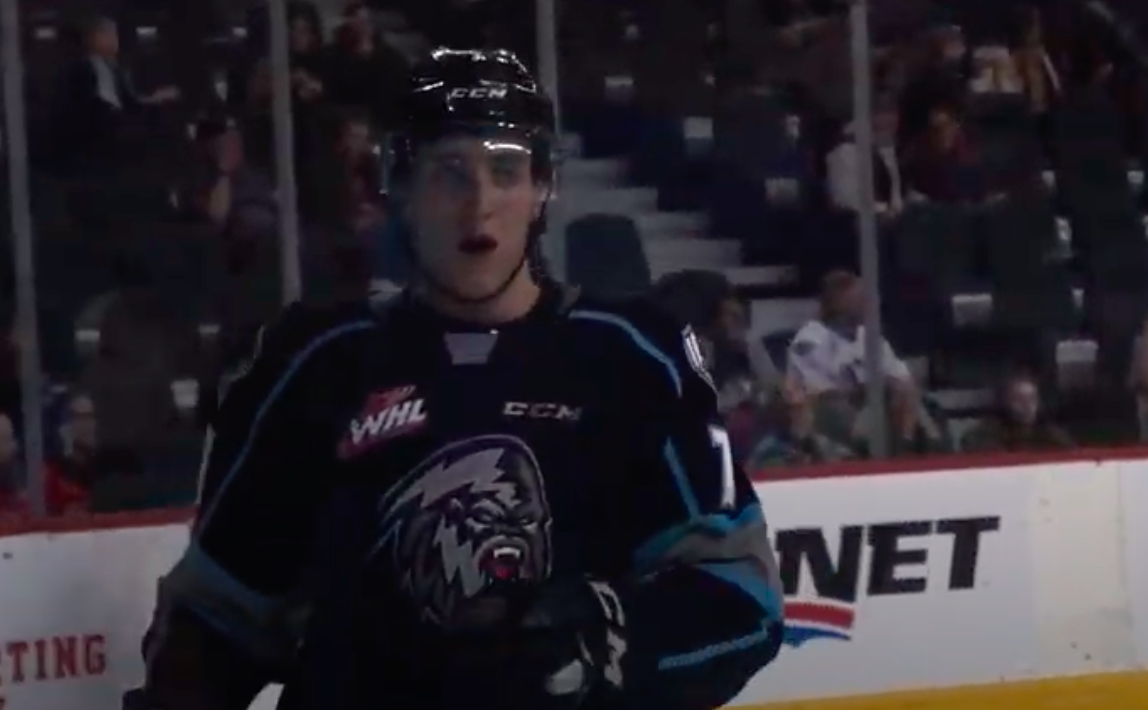 For years the Minnesota Wild trotted out defensemen who couldn't meet the demands of the post-lockout NHL, a game that is now fixated on skill and speed rather than huge hits, fighting, or the neutral-zone trap. Nick Schultz wouldn't be able to grab a top-pairing spot on this Wild team. Clayton Stoner, Martin Skoula, or Nate Prosser would not have lasted in this version of the league if they had to go up against the likes of the speedy Connor McDavid or Auston Matthews on a nightly basis. We've seen Drew Doughty get shaken off by Kirill Kaprizov.
No, a modern NHL defenseman must be able to skate and make quick, accurate passes while under pressure from the bigger, faster forwards of the league. Merely clearing the zone high off the glass or laying a hit in open ice can help a defenseman be effective in the lower levels of hockey. There's nothing wrong with a stay-at-home defenseman, even nowadays, but they must have some offensive acumen that allows them to get the puck and move it up the ice effectively every time. Jonas Brodin and Niklas Hjalmarsson have carved out lengthy careers by doing exactly that. Count Ryan Suter among that group, though he may not be nearly as elite of a skater as the others. 
So it was a bit misleading when Bill Guerin
as a "throwback defenseman" last month. He's so much more than a puck-clearing trap specialist capable of fortifying the front of the net. In fact, he's likely closer to Suter or Brodin when it comes to his abilities than, say, a Nick Seeler type. Scouts rave about his skating and how he uses his stick to retrieve pucks and move them up the ice. They laud his "first pass" talents, as he's able to consistently make quick, accurate passes out of the zone to his forwards. 
Sure, he has the physical attributes to punish forwards along the boards to win a puck battle. His skating allows him proper gaps when the attacking rush is headed his way. And he has a strong stick that can pry the puck loose or deny a scoring chance. So, is he a throwback in the sense that he doesn't cheat the game defensively? Yeah, that case can be made. 
Lambos is much more than that, though. He can play offense. He can shoot and score. He'll need to show more of that side this season. Again, skating is his best attribute when he has the puck in the offensive zone. He joins the rush to create an odd-man opportunity. In the WHL, he showed he could rotate into the top of the umbrella or be a shooter from the flank on the power play. Oh, and Lambos uses a quick and accurate wrist shot that can be handled by forwards for deflections. Those shots usually come after he uses his feet to elude pressure at the blue line. 
His coaches, both in Winnipeg and in Finland last season, trust him in all situations. He projects as a top-pairing, all-situations kind of defenseman. But even with a couple of abbreviated seasons and a development-stunting injury, Lambos has so many tools already in his arsenal that he will be able to refine. He will be an interesting prospect to keep an eye on this season now that leagues will be closer to normal operation.
With Minnesota's defense in a state of flux for the near future, a good showing this season could put him in a position to win a spot just when the Wild will need cheap, young prospects to do exactly that. It'll be hard to replace Suter's steadying force on the blue line. Last year's second-round pick, Ryan O'Rourke, and Lambos, who is this year's 10k Rinks' No. 7 top Wild prospect, represent the Wild's best chances to replace Suter. A defenseman who can eat minutes, play strong defense, is physical when needed, pitches in on offense, and does this all with top-notch skating? The NHL demands so much more out of its defensemen than it used to. If Lambos can deliver, it sounds like he's more of a modern defenseman than a throwback.
This article is part of a series ranking the Wild's Top-10 Prospects. Lambos landed at No. 7. Come back Wednesday for a story about our sixth-ranked prospect.