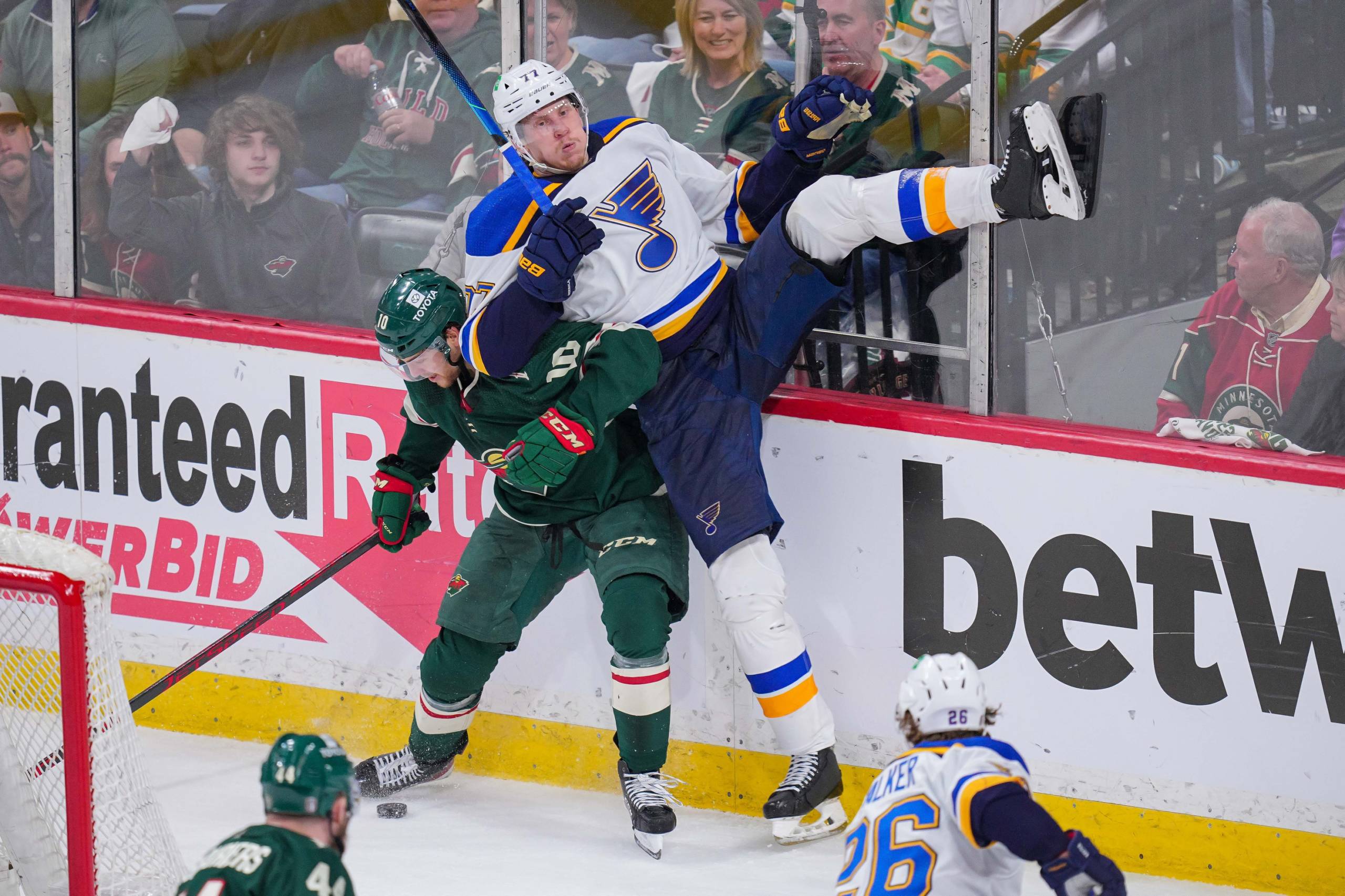 The 2022-23 season is the year Tyson Jost puts up or shuts up. The Minnesota Wild are in salary cap hell for the next three seasons, and Bill Guerin needs to have cap flexibility to retool his team successfully. He brought in Jost in a trade involving Nico Sturm after Jost had failed to secure the second-line center spot behind Nathan MacKinnon. He got chances to unleash his potential by playing next to Mikko Rantanen, Gabriel Landeskog, and Matt Duchene. His value plummeted on the depth chart because the Colorado Avalanche added Nazem Kadri and Alexander Newhook. Now he's going to have another chance to do so.
What will the results look like?
When I watch Jost, I wonder why he wasn't able to successfully make it despite playing with highly-skilled players in Colorado. As we speak, he should be drinking from the Stanley Cup right now, but Joe Sakic had other plans. Once, The Hockey Writers and Last Word On Sports described Jost's ability as game-changing. "Prolific skating and crafty puck skills." "A sound two-way pivot." "Plays in all situations." He even got MacKinnon's approval when he first arrived in Denver.
So why did he fail?
Although the Avs drafted him in the first round, Jost wasn't physically built as most top prospects. He was tearing up the BCHL, an inferior league to the main Canadian Junior leagues. Jost only played there so he can be eligible for the NCAA. There's no issue with the route he took to the NHL, but it seems like it didn't let him take the time to build himself up physically enough to play at the highest level. You can say that if he were 200 pounds full of aggression and snarl, he would have a ring now.
Looking at his time in Colorado positively, though, he has already played five seasons in the NHL. What does that say about his next five, now that he gets a fresh start? He can reset and focus his dedication on being physically strong and taking control of the ice. How can he breakout? What role suits him to be a good, versatile Top-6 threat?
It starts with the Wild treating Jost like he's Ryan Hartman. However, in Jost, the team will have a player who's more suited to be a center because of his playmaking ability.
With all due respect to Hartman and his breakout season, he's not a true center on a contending team. He's a versatile forward who can play responsible minutes in the Top-6 and stabilize the center position by working hard. That's always important to have on a Cup contender, but you want to maximize the skill in the Top-6. Jost needs to be physically stronger to play those minutes, which is why Hartman and Freddy Gaudreau got to play ahead of him. It wasn't because of their talent. They're neutralizers who are physically built to take on heavier competition, and they did so with aplomb. Jost has a better chance of providing more of an offensive spark, though.
Coach Dean Evason should want to change up Jost's linemates. He's not going to be successful with Brandon Duhaime and Nicholas Deslauriers. They need to have Jost play with wingers who are good at winning puck battles in the corners and can set up plays from below the dots.
Fortunately, Minnesota has two wingers who can help him shine: Kirill Kaprizov and Matt Boldy.
Mats Zuccarello is still a great fit next to Kaprizov, of course, but we're looking at the long-term future. Minnesota needs to build up the chemistry between its young players to make it through the cap crunch years. Zuccarello isn't the best at winning puck battles. He thrives off the transition game and makes plays from the half-wall. Jost needs gritty wingers who can bring what Zuccarello brings to the table. Kaprizov and Boldy are also puck possession machines. Kaprizov averaged a Corsi For % of 52.9 in his first two years. Boldy had a Corsi For of 56.9% in his rookie season. Perfect for Jost to thrive with.
Boldy brought out the best in Kevin Fiala thanks to his high-end playmaking ability. Boldy has the hands and vision of a center. He's a man trapped in a large boy's body, and he'll only get stronger as he grows into his frame.
Kaprizov brings out the best in everyone. He won the Calder trophy with Victor Rask as his center for most of his rookie year. He can form new chemistry with Boldy and Kaprizov – maybe more magical than Fiala and Boldy.
Between them, Jost can be a neutralizer but bring more offensive creativity than Hartman or Gaudreau. Marco Rossi isn't going to be ready to make an impact as a top center right away. Therefore, it's fair to slot Jost in the top spot due to his playing experience. Jost has played the minutes before in Colorado. He averaged about 14 minutes a night during his first stint with the Avalanche. He got a good amount of offensive zone starts, as high as 60.5%, so he's been there. Playing with Kaprizov and Boldy will decide his ceiling and his future with the team.
There's a possibility Jost is keeping Rossi's seat warm, and Guerin can choose to trade him at the deadline or in the offseason for draft capital. Or maybe even to upgrade at a different position and continue to build the youth. We all want Jost to be successful here, but it's up to him if he wants to write a new chapter in Minnesota. Colorado is the past. Minnesota is the present. At best, perhaps we can see something resembling a speedy Logan Couture. At worst, maybe he's just a solid two-way forward like Blake Coleman. The Wild desperately needs and surely is betting on him becoming the former. Now it's up to Jost to prove it.